| | |
| --- | --- |
| Name | Fernando Alonso |
| Age | 41 |
| Occupation | Formula 1 Racing Driver |
| Net Worth | $260 Million |
| Salary (2022) | $20 Million |
| Marital Status | In a relationship with Andrea Schlager |
| Endorsements | Kimoa |
| Residence | Spain |
Last Updated – January 15, 2023
At the ripe old age of 41, Fernando Alonso still stands as one of the best Formula 1 drivers on the grid – and of all time, of course. He is the most-tenured F1 driver of all time, having participated in 355 races over his (as of now) 19 seasons at the pinnacle of motorsport. He is also the most successful F1 drivers of all time, with his 32 wins proving enough for 7th place in the all-time wins list. His two world titles (with Renault in 2005-06) put him joint fifth on the all-time championship wins list.
Some would argue that he maybe should have won a few more, with notable examples being 2010 and 2012, when he narrowly finished second to Sebastian Vettel. 2007 is another example, where he finished just one point (albeit level on points with teammate Lewis Hamilton) behind the champion – Kimi Raikkonen. One thing anyone can't argue against is that he is a legend of the sport. In 2017, he 'retired' from F1, but soon came back.
Even after his Formula 1 comeback with Alpine, he has continued to raise eyebrows. 2021 was good, and 2022 was even better – with the points tally not reflecting what could have been. A common theme in his career. In the time that he has left, he will be looking to notch up that third world title, now with Aston Martin. There are still a few 'chapters' left.
Apart from Formula 1, Fernando Alonso has also won the 24 hours of Le Mans in 2018 and 2019 and the FIA World Endurance Championship in 2018-19, all with Toyota Gazoo Racing. The legend of Fernando Alonso continues to grow, and his net worth reflects that legend – on-track success translates to financial success. If you want to know about his net worth, salary, girlfriend, etc., then read on.
Fernando Alonso Net Worth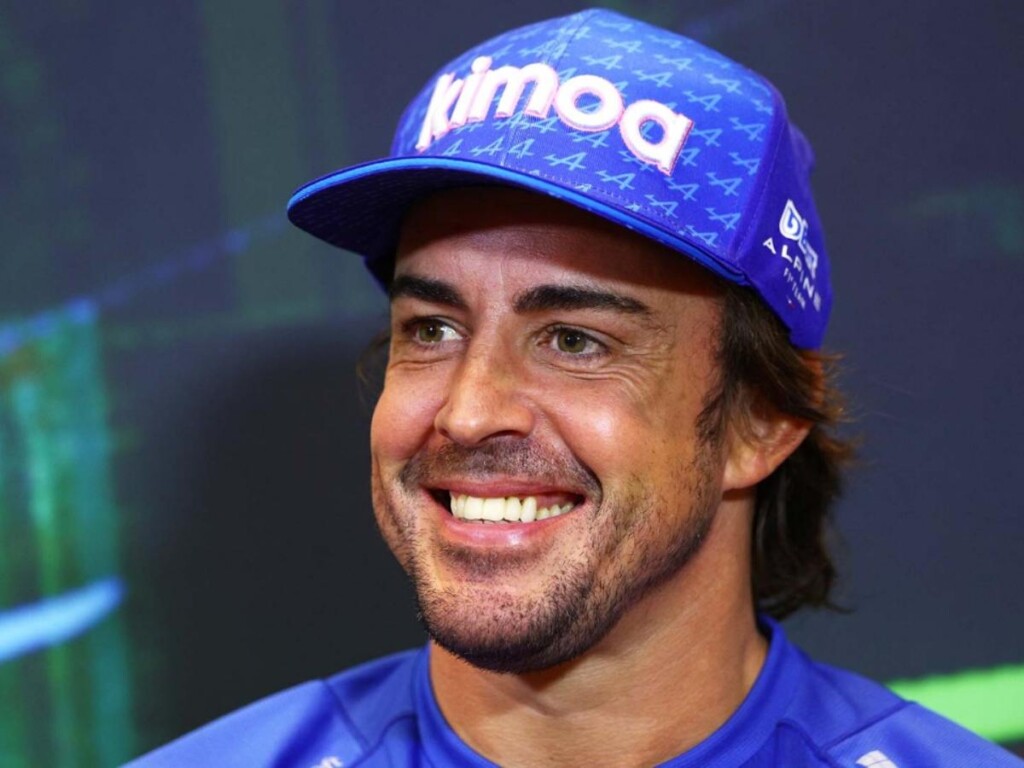 Fernando Alonso has driven for some of the biggest and most successful names in Formula history. The Spaniard began his career with Minardi in 2001 and was deftly snatched up by Renault, with whom he won two championships – to date, his, and Renault's (as a works team) only two titles. He then moved to McLaren, then back to Renault, and then spent 5 seasons with the most successful Formula 1 team of all time – Ferrari. Then he went back to McLaren.
During his final season at McLaren (2018), he was named the 39th highest-paid athlete in the world, with his total earnings amounting to about $33 million. All of this adds up to a whopping net worth of about $260 million, as estimated by celebritynetworth.com and GiveMeSport.
Fernando Alonso Formula 1 Salary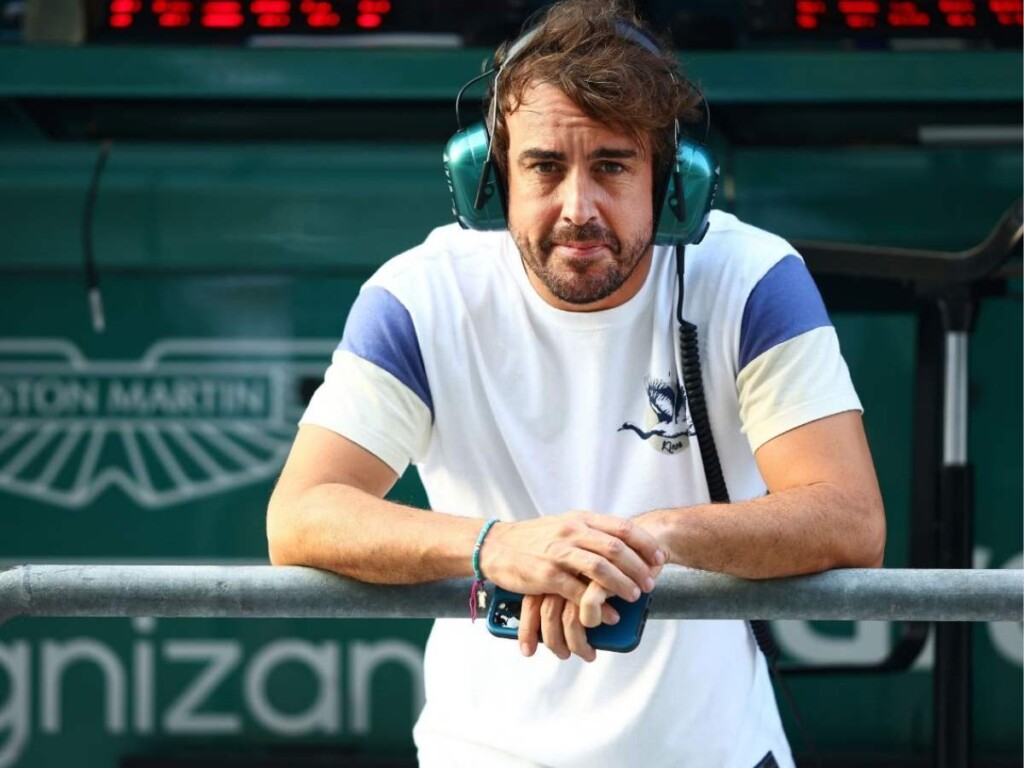 Once upon a time, Fernando Alonso was the highest-paid driver in motorsport. Even now, in 2022, he was one of the highest-paid Formula 1 drivers on the grid, reportedly taking home about $20 million from Alpine, as per RacingNews365.com.
His current salary for Aston Martin is still unclear, but a safe estimate is $15-20 million. On the lower end, his salary has been reported to be $15 million dollars by Blick. Spanish newspaper AS have reported this to be about €20m (or about $21.6 million). The highest estimate is €24m by Sportune.fr, translating to around 26 million dollars.
Related: "We need to be able to handle this kind of character," Mike Krack believes that Fernando Alonso will be a key figure in Aston Martin's success
Fernando Alonso Endorsements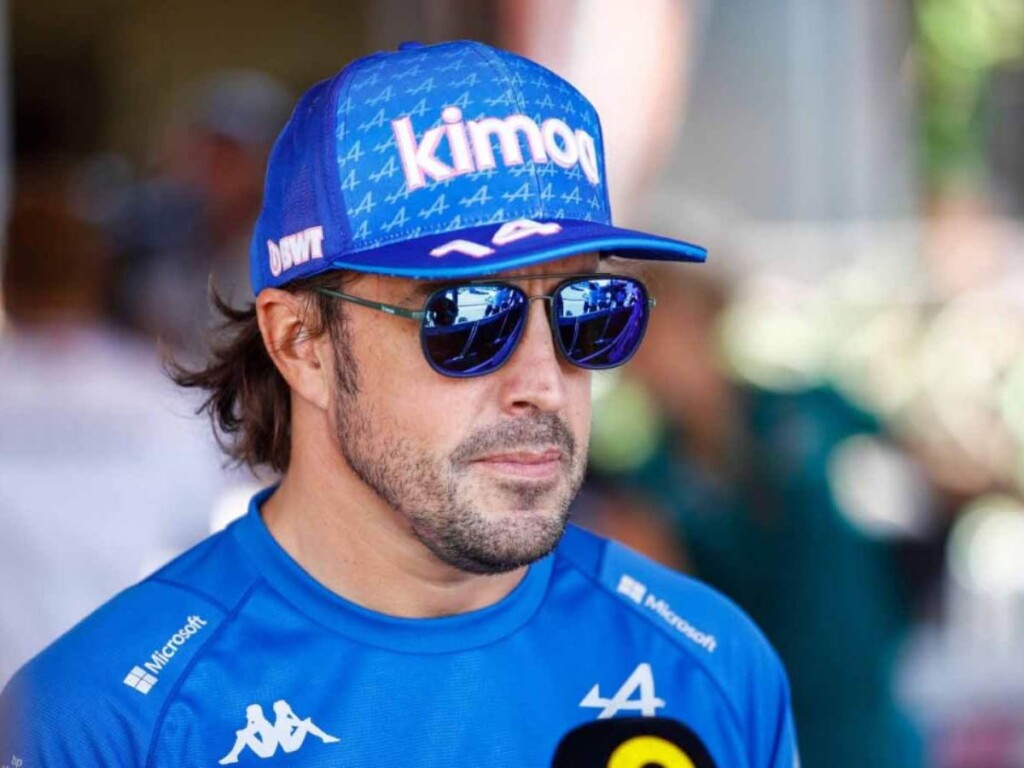 Fernando Alonso often sports sunglasses and caps, many of which are made by his own fashion brand – Kimoa. It was founded back in March 2017, and apart from sunglasses, also sells clothing and other accessories. Apart from his own company, he is also associated with Citibank, who sponsored him at the 24 Hours of Daytona in 2018. Back in September 2022, he was also present at an 'Asia Pacific Macro Investor Conference' conducted by Citigroup.
Apart from these two, Alonso has also been associated with Banco Santander, TAG Heuer, Adidas, Dutch banking corporation ING, and Chandon, among others.
Fernando Alonso Girlfriend & Dating History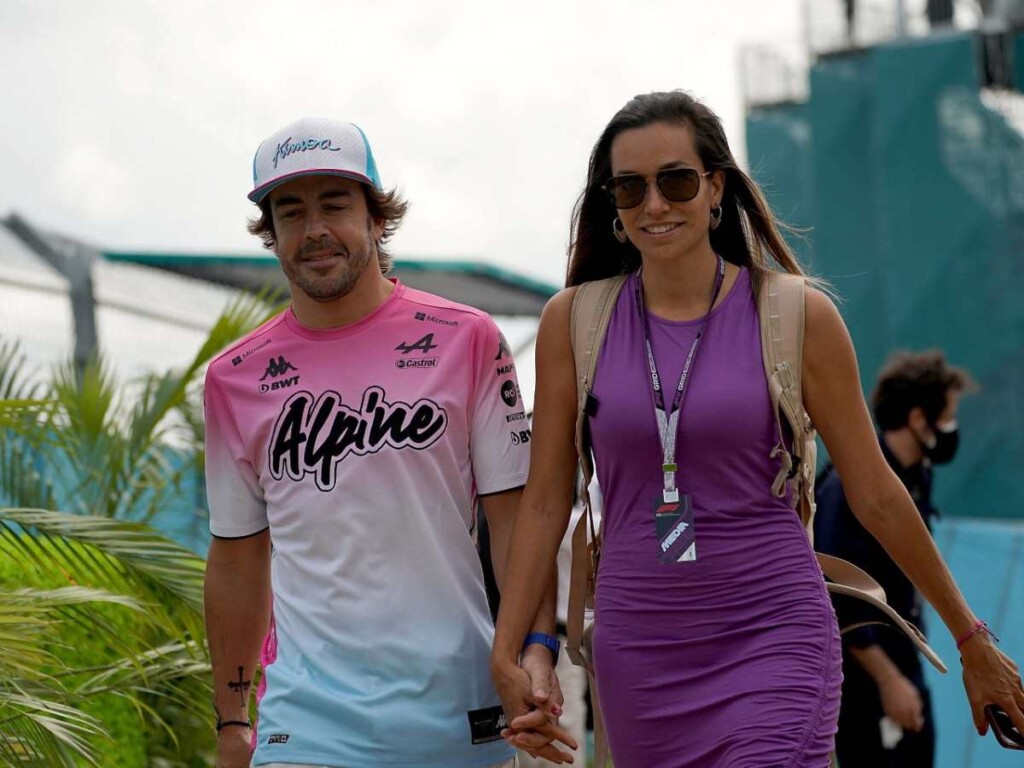 Fernando Alonso is currently in a relationship with Andrea Schlager. Schlager, who is currently 40 years old, is an Austrian sports journalist who currently covers Formula 1 for ServusTV, in addition to covering MotoGP and tennis. In 2022, the Spaniard was even interviewed by his girlfriend – multiple times. Alonso was previously in a relationship with Linda Morselli, an Italian model and television personality, for around 6 years.
Initially, Fernando Alonso married Spanish singer, Raquel del Rosario on 17 November 2006. But the beautiful couple parted ways in 2011. After which Alonso was rumored to be dating Russian models, Xenia Tchoumitcheva and Dasha Kapustina at different times.
For more: Fernando Alonso Girlfriend: Who is the Spanish driver currently dating?
Fernando Alonso Charity Work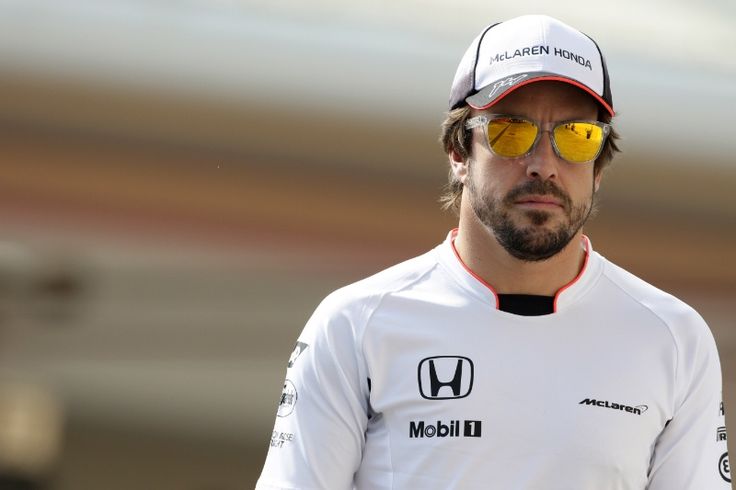 Fernando Alonso supports the Sightsavers International foundation, who support people irreversibly blind people by providing education, counseling, and training. He is also a goodwill ambassador for UNICEF. In 2020, in the midst of the COVID-19 pandemic, he donated 4,000 sets of PPE (personal protective equipment) and 300,000 masks to healthcare workers fighting the Coronavirus.
In 2007, he founded the Fundación Fernando Alonso, which aims to promote road safety and motor racing.
Fernando Alonso House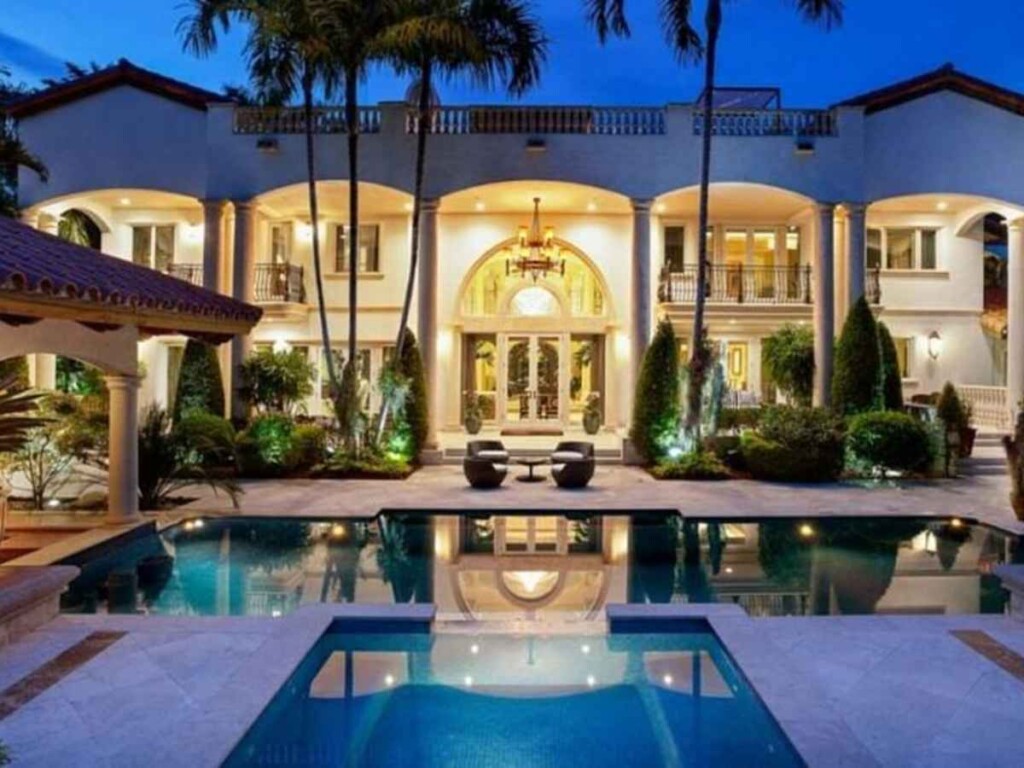 Fernando Alonso is one of the richest sportsmen in the world, having been counted amongst the highest-paid people in motorsports (and all sports) once. In line with this, he obviously holds some luxurious houses and properties. As per GQ Australia, Alonso has houses in Dubai (UAE), Oxford (UK), and Switzerland. He has also previously lived in Mont-sur-Rolle in Switzerland. Apart from these, he is also reported to own a villa in his native Spain, in the north of the country.
Fernando Alonso Car Collection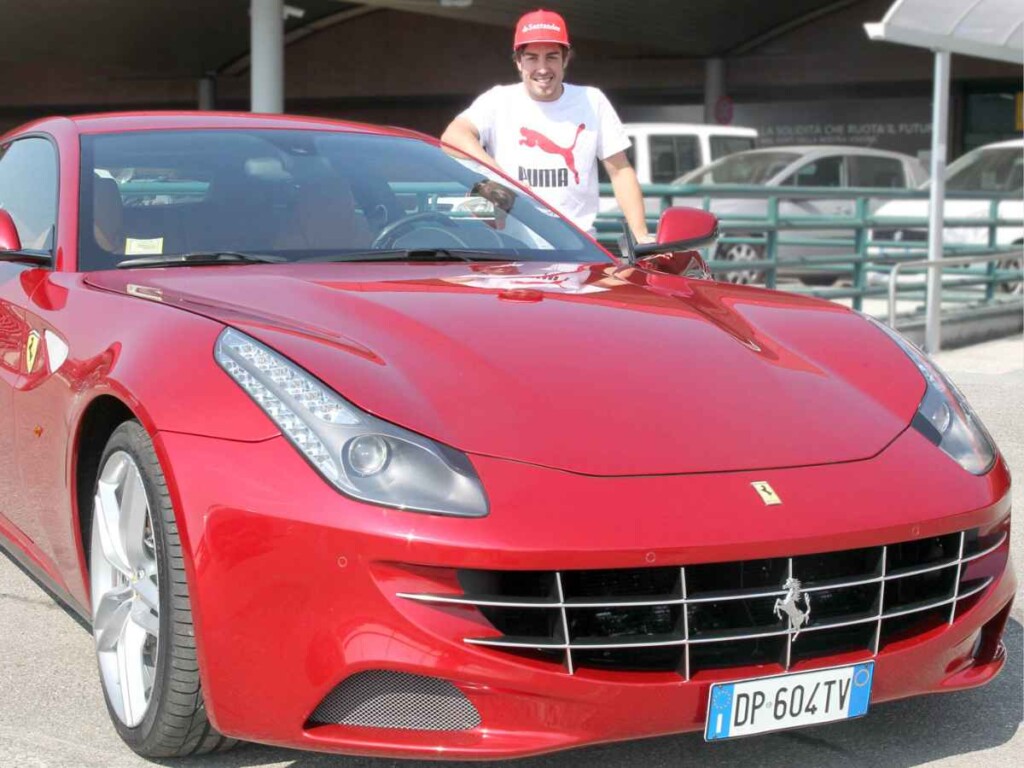 Formula 1 drivers often have expansive (and expensive) car collections, and Fernando Alonso is no different. In fact, his car 'collection' is probably larger than most. The Fernando Alonso Sports Complex, located in Llanera in Asturias (Spain), reportedly has about 1500 vehicles on display (as per Hot Cars), 300 of which are personally owned by Alonso. These include his championship-winning Renault R25 and R26 cars, and all of the Formula 1 cars which he raced in before 2016.
He has quite a collection of 'legal-road cars' as well. Alonso spent five seasons at Ferrari and owns numerous cars from the iconic Italian manufacturer. Back in 2012, he was awarded a Ferrari FF for winning the Malaysian Grand Prix (it is unknown if he still has the vehicle). He is reported to own a Fernando Alonso Edition Ferrari 599 GTB (which auctions for about $300,000 – $350,000). He also owns a Ferrari California and a Ferrari 458 Italia ($230,000). But the crown jewel of his collection is probably the McLaren P1. Recently, he also acquired an Aston Martin DBX 707, following his move to their F1 team.
Related: "Need some Bond-themed promo shots from Nando" – Fans react as Fernando Alonso gets an Aston Martin DBX as the company car for 2023
What is Fernando Alonso's net worth?
As of 2022, Fernando Alonso's net worth is estimated to be around $260 Million.
What is Fernando Alonso's age?
Fernando Alonso was born on 29 July 1981, in Oviedo, Spain. He is currently 41 years old.
How much does Fernando Alonso earn via his salary?
Fernando Alonso reportedly earns a salary of about $20 Million.
How many times has Fernando Alonso has won Formula 1?
Alonso is a two-time Formula 1 World Champion.
When did Fernando Alonso return to F1?
After a break of 2 years, Fernando Alonso made his return to F1 in 2021, with the team he'd won his two world titles with – Renault.
Which team Fernando Alonso drives for?
He is currently driving for 'Aston Martin Aramco Cognizant F1 Team'.
How old was Alonso when he started go-karting?
He was only 3 years old. The kart, built by Alonso's father, was originally meant for Fernando's elder sister. However, she wasn't interested and it was 'passed down' to young Fernando. The rest, as they say, is history.
When did Fernando Alonso win 24 Hours of Le Mans?
Fernando Alonso won Le Mans in 2018 and 2019.
Is Fernando Alonso divorced?
Yes, he was initially married to Raquel Del Rosario on 17 November 2006, but the pair split in 2011.
Who is Fernando Alonso currently dating?
Fernando Alonso is currently dating sports journalist Andrea Schlager, who covers Formula 1 (apart from other sports) for Austrian presenter ServusTV.
Related: Aston Martin willing to keep Fernando Alonso in a non-racing role in the future