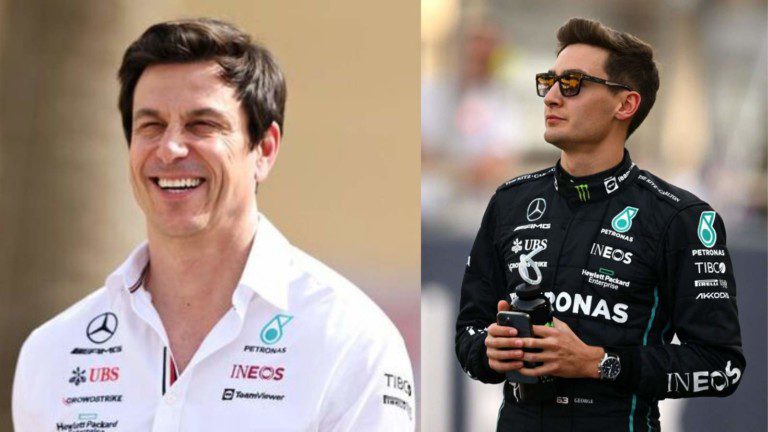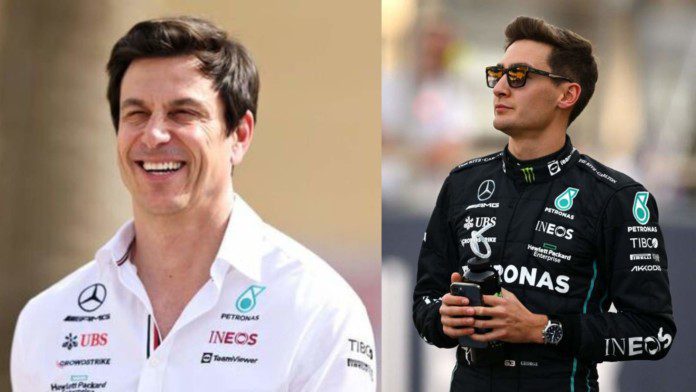 Mercedes have had a rough start to the year which made them drop as far back as P16 on the grid, and Hamilton's W13 also became the backmarker for Verstappen's Red Bull during the Emilia Romagna GP.
This has mainly happened because of the new regulations and the return on "ground effect" in cars. The ground effect changed the aerodynamics in the cars, which has made a lot of cars suffer from a problem called porpoising; the cars basically bounce like anything on straights at high speeds.
Mercedes are facing this problem a lot, which has made their cars really hard to drive and control.
Upon this, team principal Toto Wolff has been calling the W13s 'diva'.
Watch: Mercedes JUST REVEALED W13 Upgrade is a BIG FLOP..
Upon this, George Russell has said that calling the car a 'diva' is an understatement.
"Toto [Wolff] has thrown the word 'diva' around a lot, but I think that's a bit of an understatement because it's so unpredictable, and when the thing starts bouncing in the corners…
"It's a killer to drive," stated Russell, as quoted by WTF1.
Also read: Mike Elliot explains Mercedes' twofold plan: "One is the normal upgrade path and the other one is fixing the issues."
Russell calls the W13 'merciless.'
Being so difficult to drive, George Russell has said that the car is merciless, as it becomes when it is porpoising.
The entire 'merciless' comment on the car is why Russell thinks that calling it a 'diva' is an understatement. Mercedes brought in upgrades to the car in the Miami GP, however, they did not affect the performance of the car much.
Although Russell made these statements, he is the only driver until now who has finished in top 5 in all the races that have been held till now, helping Mercedes reach 3rd in the constructors' championship with 95 points.
The young Brit himself stands 4th in the championship with 59 points, followed by Carlos Sainz with 53 points.
Also read: "Owns Fraudmilton," F1 fans react as George Russell keeps outperforming Lewis Hamilton in Miami
Also read: "He is fundamentally honest with himself," David Tremayne predicts George Russell to have a successful career in Formula 1