Mercedes have had a rather poor start to the season, once again. In 2022, they were third-best, now, they might be fourth-best. Perhaps some 'salt in their wounds' is that it's a customer team, in the form of Aston Martin, who at least in Bahrain, had the measure of them. While there's obviously room for improvement, Lewis Hamilton and George Russell have been served up a disappointing package once again.
There was a lot of talk about a potential three-way title fight between Red Bull, Mercedes, and Ferrari in 2023. But at the moment, it's hard to see Mercedes, or even Ferrari, matching Red Bull consistently throughout the season. That is, challenging them enough to mount a title challenge. It's not impossible, but it's very hard, and Russell has even suggested that the Silver Arrows might have to start focusing on the 2024 car instead.
Hamilton clearly isn't very happy with his current situation, but he seems committed to ironing it out with Mercedes. Despite that, he wants 'accountability' from them. Speaking to BBC's Rosanna Tennant, when asked what he enjoyed (and what work is there to do afterward) about the Bahrain Grand Prix, the Briton said: "I love driving, and I [didn't have] bouncing, you know, like, my brain's intact, all my feelings are still and my teeth are still in mouth, and don't have any pains in my back."
So, while Hamilton 'enjoyed the drive', he knows that the team need to turn things around regardless. He continued: "I just generally enjoyed the drive, and I enjoyed that I managed to have a couple of battles, and it was close, but not quite there. I've had many cars like this, particularly back in the McLaren days. I don't know when or how we're going to do it, in terms of turning it around, but yeah, it's going to have to happen."
Read More: "This isn't the right car," Lewis Hamilton admits Mercedes have a lot of work to do after Bahrain GP disappointment
Lewis Hamilton: Despite everything, Mercedes are still "multi-World Champions"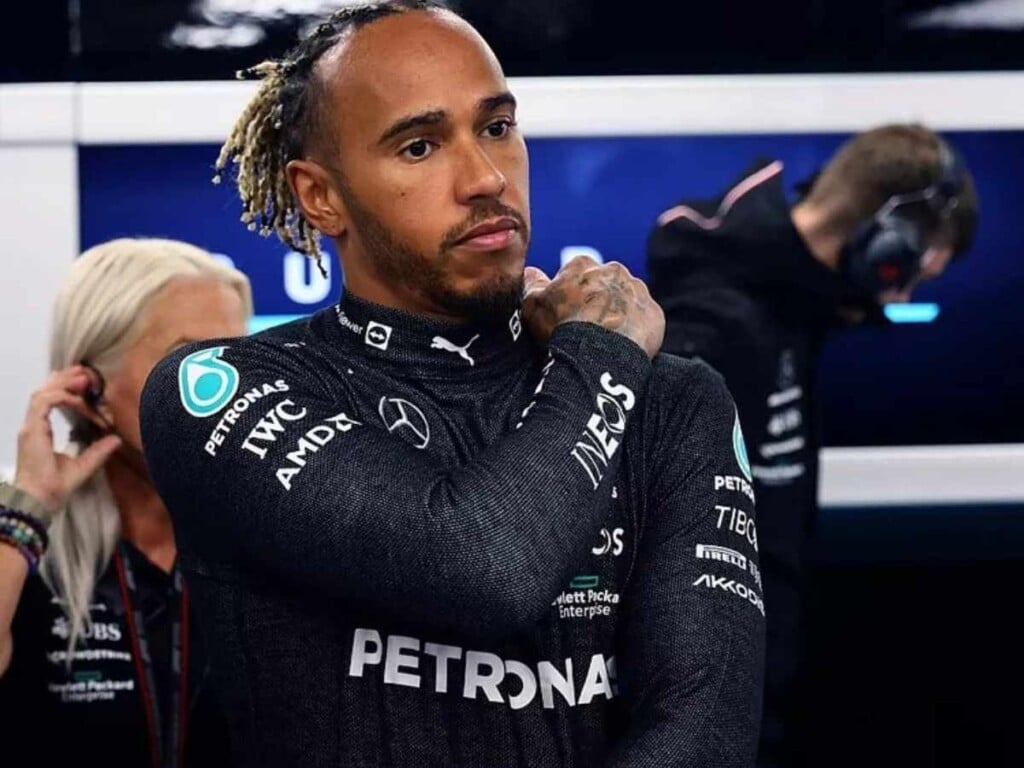 Lewis Hamilton had told Mercedes about various issues with the W13, but apparently, they did not take his advice. When posed the question of the "process from now", Hamilton responded: "Last year, you know, there were things I told them, I said the issues that were with the car. I've driven so many cars in my life, so I know what a car needs and what a car doesn't need. I think it's really about accountability."
The Briton continued: "It's about owning up and saying 'Yeah, you know what, we didn't listen to you, it's not where it needs to be and we've gotta work.' We've got to look into the balance through the corners, look at all the weak points and just huddle up as a team, that's what we do. We're still multi-World Champions you know, it's just they haven't got it right this time, they didn't get it right last year, but that doesn't mean we can't get it right moving forwards."
It will be interesting to see what route Mercedes take from here on out – Toto Wolff has openly admitted defeat with the current 'zeropods' car concept. So there's a lot of work ahead of them, and it's unlikely they'll be title challengers in 2023.
In case you missed it: