Formula 1 is a global sport. Drivers have previously used it as a platform to raise awareness on several key issues. Although, recently, the FIA declared a ban on political statements without prior permission. F1 CEO Stefano Domenicali stated his disapproval of this ruling publicly later on. Lewis Hamilton has appreciated the gesture by the F1 CEO.
The Mercedes driver mentioned his knowledge of the sport discussing the issues with the FIA. The 38-year-old said, "I know the team is in constant communication with the FIA." Lewis Hamilton was glad to have Stefano Domenicali publicly support the voice of the drivers. He continued, "It's been really positive to see Stefano stepping up and supporting those drivers."
The British driver declined to comment on the sanctions of the FIA ruling. Lewis Hamilton said, "I don't know what the potential sanctions are so it's hard to really speak on them." The 7-time world champion has been at the forefront of fighting against racism through Formula 1. The 38-year-old is often supported by his colleagues, such as Sebastian Vettel, while taking a knee during the pre-race national anthem.
Discover: F1 Reserve Drivers: Who are the backup drivers for the 2023 Formula one season?
"Nothing will stop me," Lewis Hamilton on FIA's political statement ban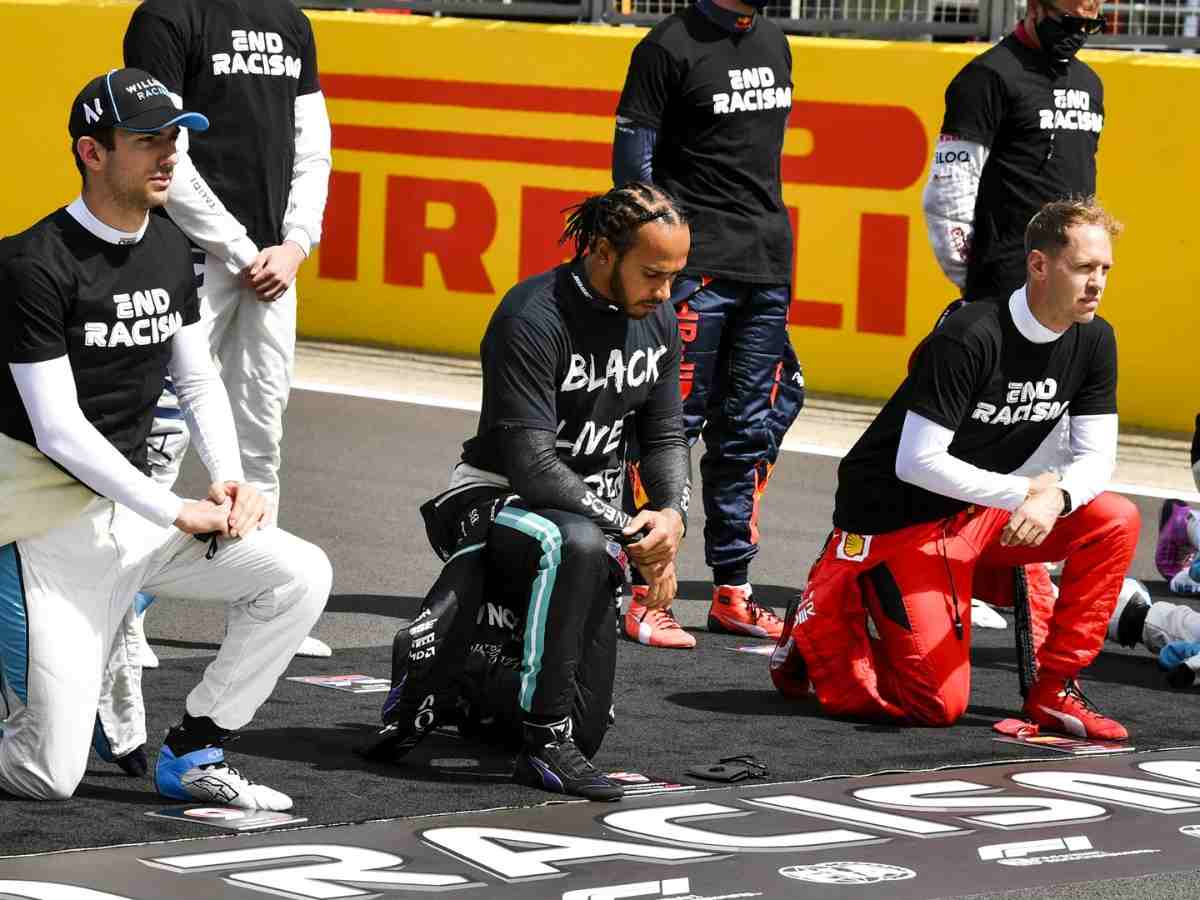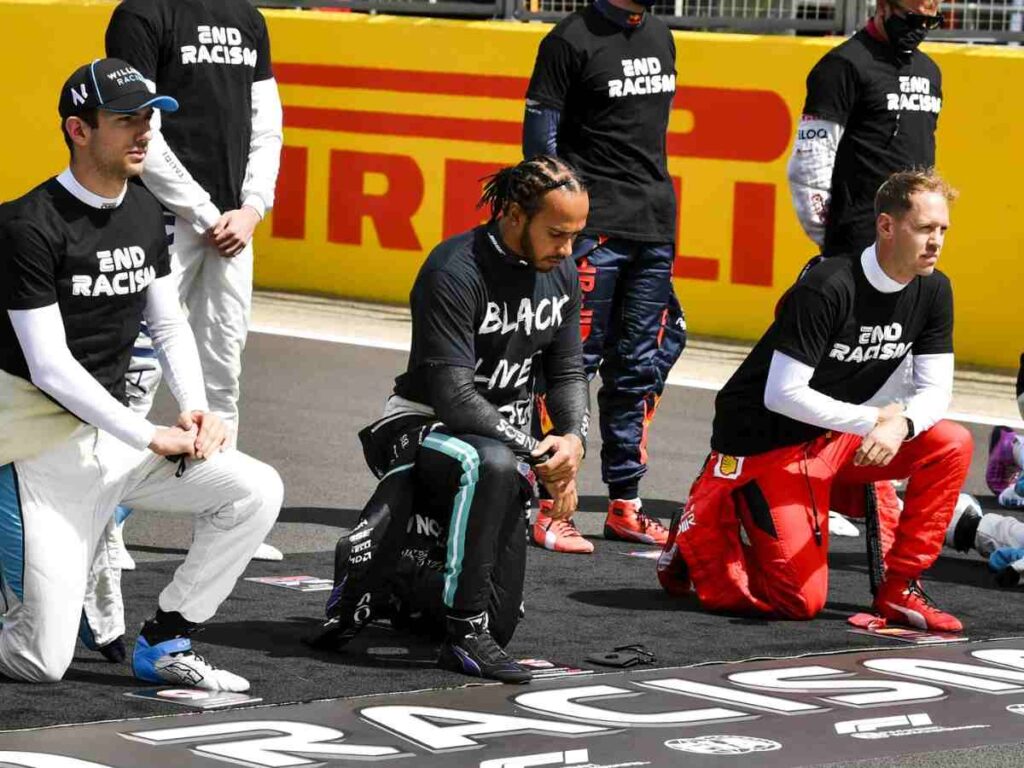 Lewis Hamilton took some time off the news during the winter. Yet, the British driver wasn't astonished to hear about FIA's ban. He said, "I wasn't really watching the news over the winter, but I heard it. It doesn't surprise me." The 38-year-old was adamant that he would continue to speak up on important issues no matter the consequences. Lewis stated, "But nothing will stop me from speaking on the things that I feel that I'm passionate about and issues that there are."
The British driver acknowledged the fact that F1 as a platform must address major issues. Lewis Hamilton said, "I feel the sport does have a responsibility to speak out on things to create awareness and on important topics." The 7-time world champion further stated the sport's responsibility of raising awareness about atrocities in its host nations. The 38-year-old concluded, "particularly as we're traveling to all these different places. So nothing changes."
Hamilton has greatly appreciated the words of Stefano Domenicali. Heading into the 2023 F1 season, the British driver plans to continue using the sport as a platform. Thousands of fans have been delighted to see F1 drivers take a stance against atrocities in different countries. However, some believe that politics should be kept out of sports.
In case you missed it: