| | |
| --- | --- |
| Name | Sebastian Vettel |
| Age | 35 |
| Occupation | (Former) Formula 1 Racing Driver |
| Net Worth | $140 Million |
| Salary | (Last contract) $15 Million |
| Endorsements | Casio, BWT, Head & Shoulders, Infiniti, Pepe Jeans |
| Marital Status | Married to Hanna Prater |
| Residence | Thurgovia, Switzerland |
Sebastian Vettel was born on July 3, 1987, in Heppenheim, Germany. He is the third child of Norbert and Heike Vettel. He started karting at the age of three and was accepted into the burgeoning Red Bull junior team in 1998 (according to Bleacher Report). This would mark the beginning of a long association with Red Bull, and it was eventually where he won all four of his championships. In fact, he was their first graduate to win a Formula 1 Grand Prix.
In 2007, he became the test driver for BMW-Sauber, while competing in Formula 3.5 Renault alongside it. After Robert Kubica crashed heavily at the 2007 Canadian Grand Prix, Vettel was brought in as his replacement for the upcoming weekend. In the United States Grand Prix, he qualified P7, and finished in P8. This was an impressive debut performance. Soon after, he left Formula 3.5 – for Formula 1, when he was brought in to replace Scott Speed at Toro Rosso.
Next year, at the Italian Grand Prix, he had an incredibly dominant weekend. He took pole and then won the race comfortably. This was the first-ever win in F1 for a Red Bull-owned team. The next season, he was promoted to the main team. Despite a poor start to the campaign with two straight retirements, Vettel came back in his force to win the Chinese Grand Prix. He won three more races during the season and finished it 11 points behind the champion, Jenson Button.
In 2010, he began his dominant period. From 2010 to 2013, he won four championships in a row. Two of them, 2010 and 2012, were from the skin of his teeth, with late-season (and final) race comebacks. The other two were incredibly dominant. His last championship win, with 13 Grand Prix victories, meant he held the record for the most race victories in a season, jointly with his idol, Michael Schumacher. This record was broken in 2022 by Max Verstappen.
2014 was filled with struggles, and Vettel was even considerably outscored by the 'new kid on the block', Daniel Ricciardo. Next season, he moved to Ferrari, perhaps in a bit to recreate his idol Schumacher's glory days. Unfortunately for him, despite coming relatively close in 2017 and 2018, the partnership ended up winning 0 titles. After 2020, he was shown the exit door.
He moved to Aston Martin for the 2021 season. While he performed fairly well throughout, it didn't work out here either. The package was never competitive enough to compete for even podiums, let alone wins. 2022 was not much better, and in late July, he announced his decision to retire. While at least for now, he's 'retired' from the sport, Vettel is a popular and well-loved figure by fans. As such you may want to know his net worth and some other details of his personal life. Read on:
Sebastian Vettel Net Worth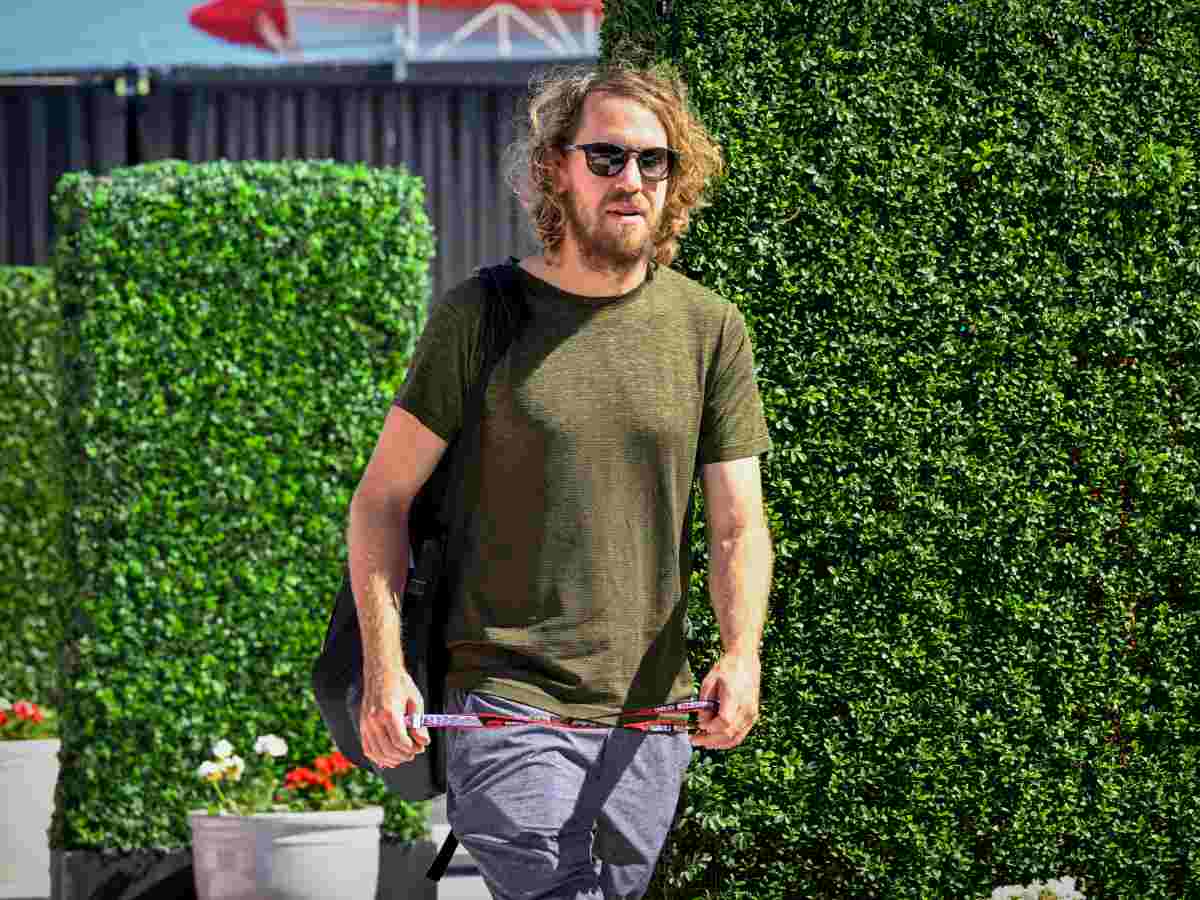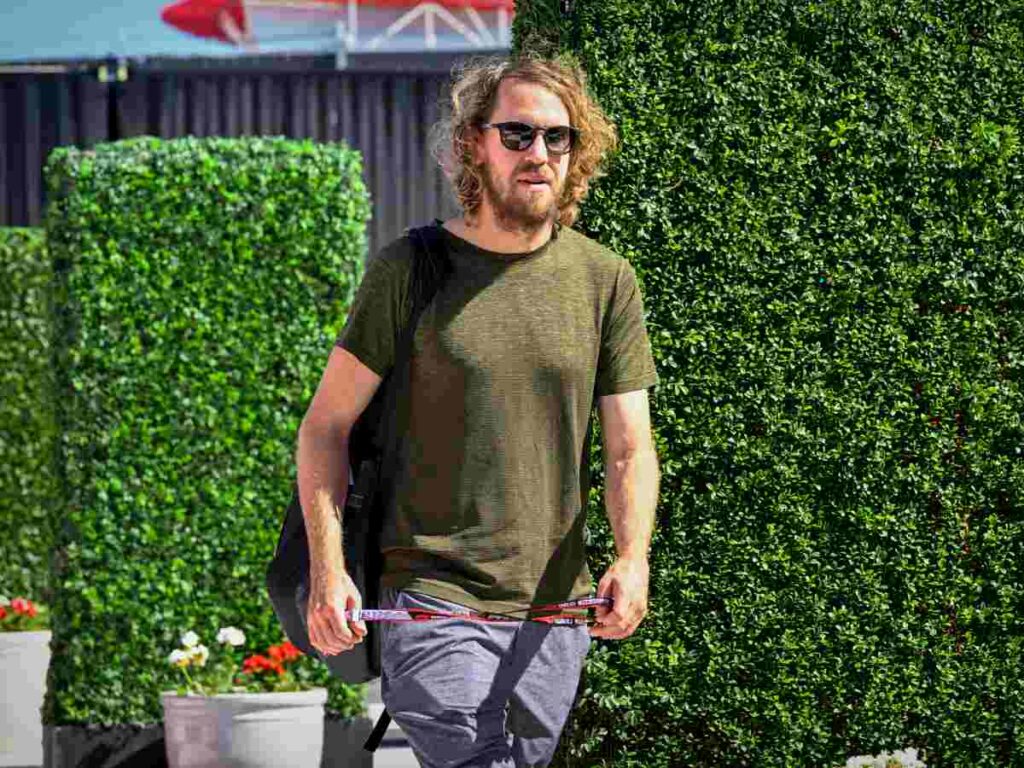 At his peak, Sebastian Vettel was considered the best, and fastest racing driver in the world. Pair this with the fastest car on the grid, and you've got a deadly combination. And his skills on track have translated into much financial success off-track. This, of course, comes from his salary, but there are also his numerous endorsements and what one can only assume were numerous bonus payments.
In 2023, Sebastian Vettel's net worth is said to be in the region of $140 million. This is obviously far above the average person, and even most F1 drivers can't match him in this regard.
Sebastian Vettel F1 Salary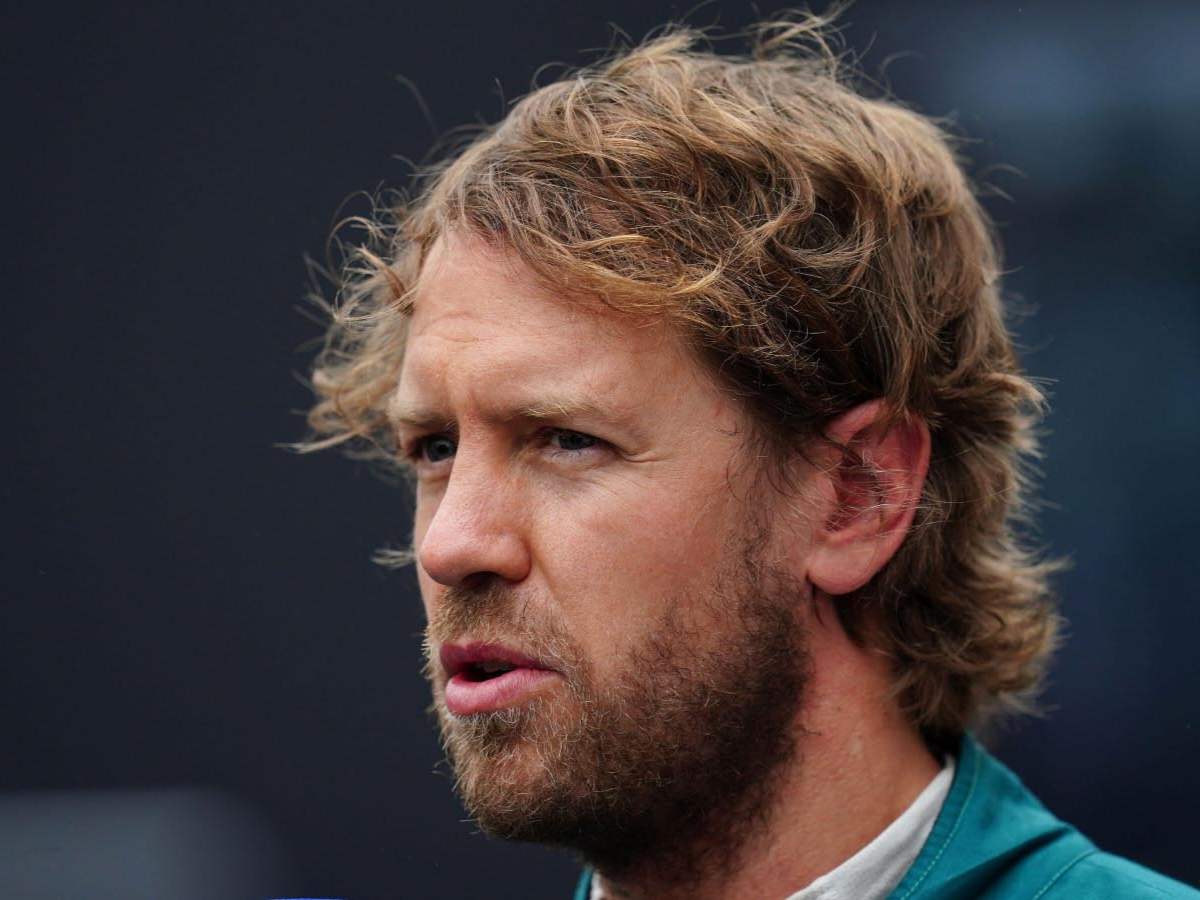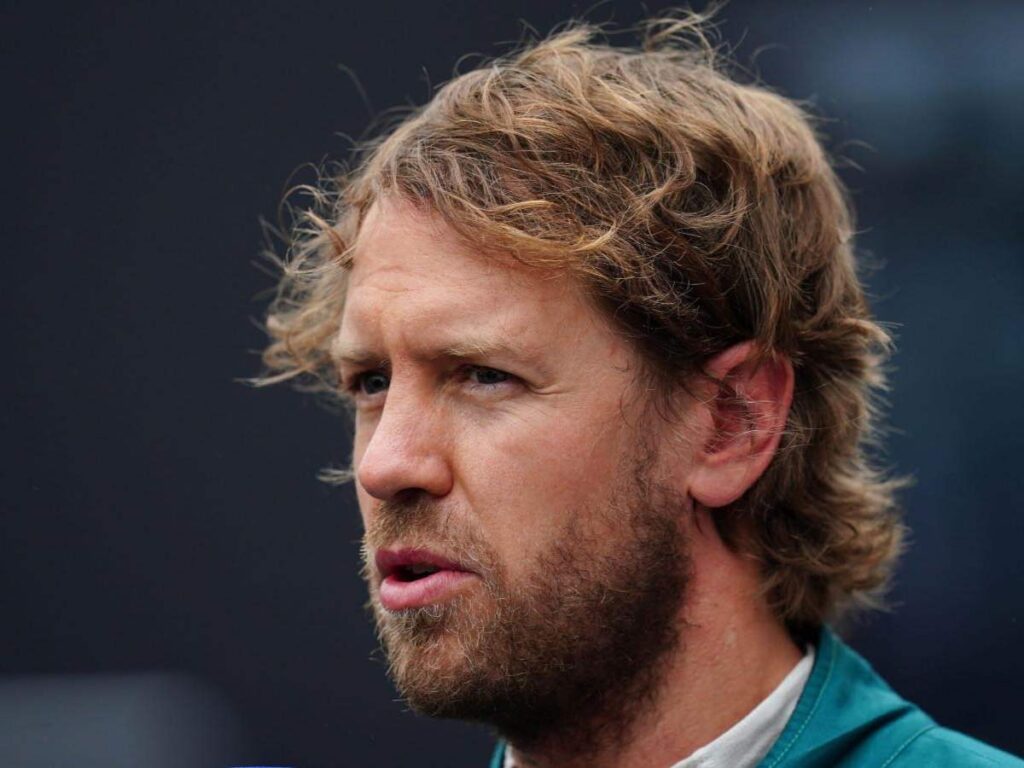 Being a four-time world champion and one of the most well-liked and marketable figures in the sport, Sebastian Vettel commanded a very high salary. For his final contract at Aston Martin, his salary was said to be $15 million. This is still a very high figure, but during his time with Ferrari, he supposedly earned well in excess of $40 million a season. According to Forbes, he earned $36.3M (through a variety of sources) in 2020, which was his final year at Ferrari.
Sebastian Vettel Endorsements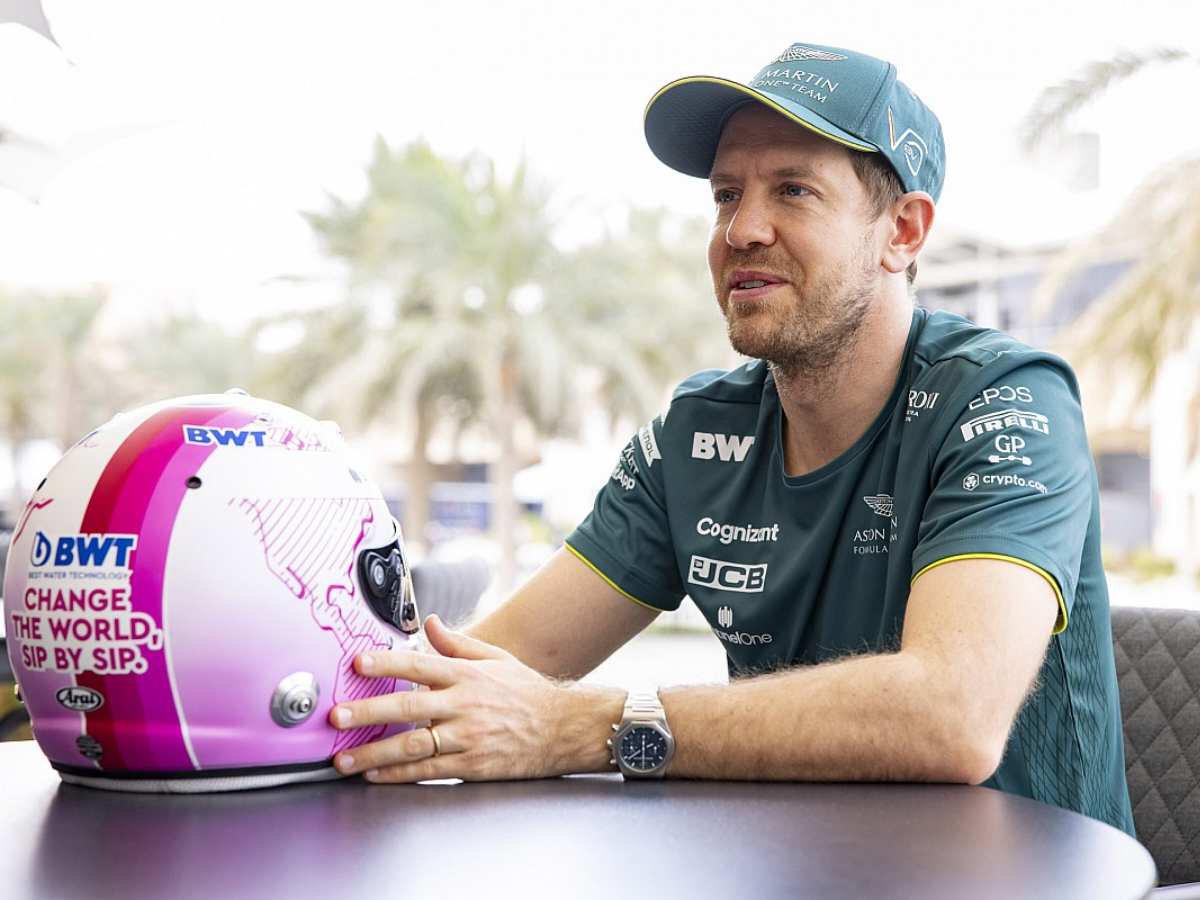 Of course, considering he was one of the most popular, well-respected, and well-liked drivers in the sport for a very long time, companies must have flocked to Sebastian Vettel. Just being an F1 driver makes you an attractive prospect for sponsorships. If you're someone the stature of Vettel, you are going to get lots of buzzing in your ears for a sponsorship. So, to start with, he is the brand ambassador for BWT, who were previously a primary sponsor of his team, Aston Martin.
He has earlier appeared in advertisements for Head & Shoulders. Apart from this, he also lends his name to a special edition of the Infiniti 'FX'. A while back, Infiniti were also one of the primary sponsors of Red Bull, for whom Vettel won four world championships. In 2015, he acted as a brand ambassador in an advertising campaign by Tirendo, an online retailer for tires and other car-related accessories. Other brands that he has been involved in the past (or currently is) include Casio, Pepe Jeans, and Braun.
Sebastian Vettel Wife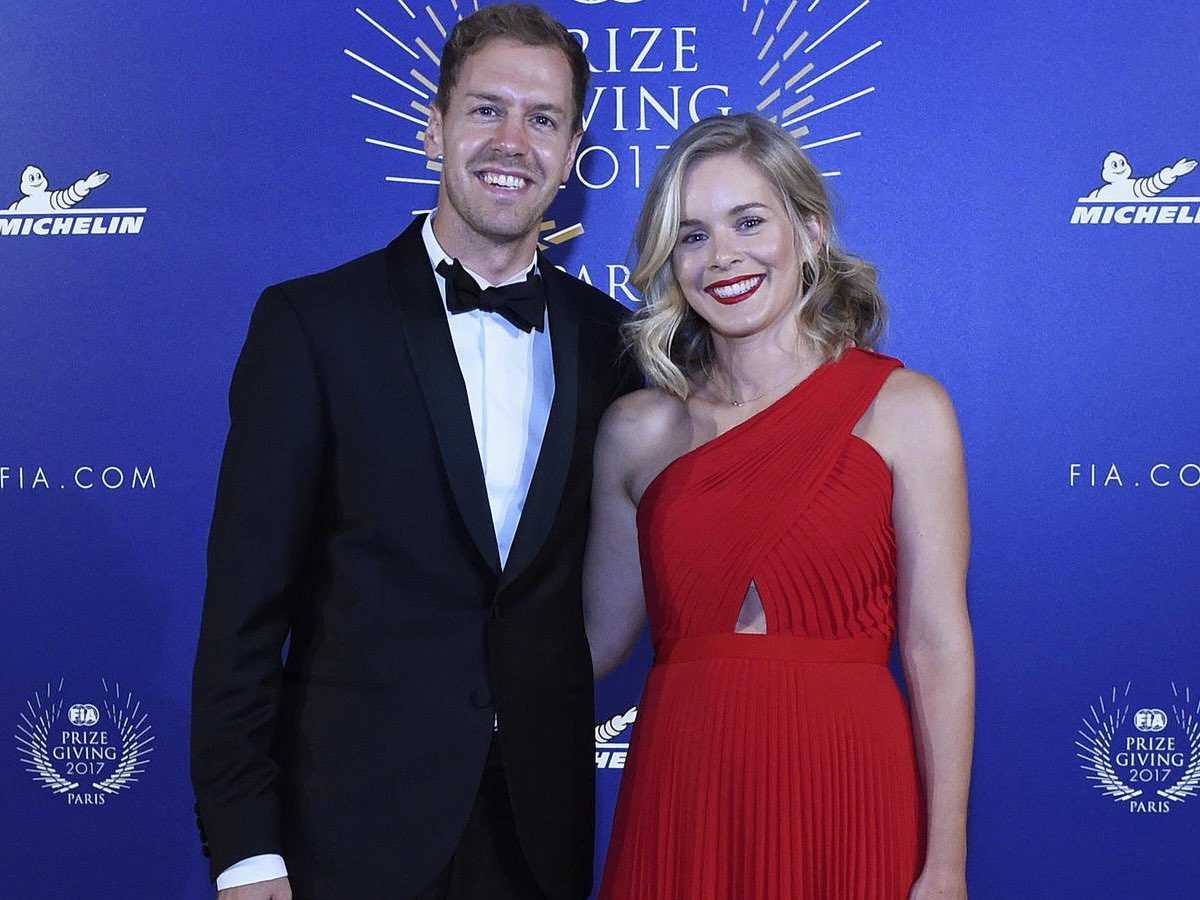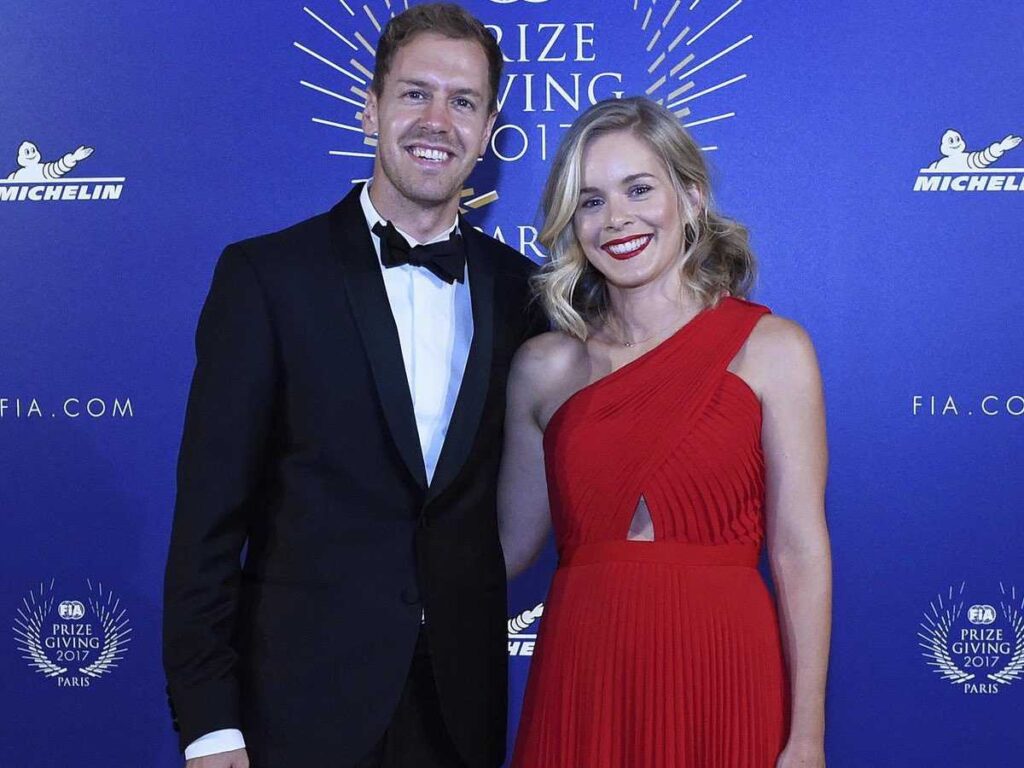 Sebastian Vettel has been married to Hanna Prater since 2019. The two were childhood friends, which eventually blossomed into love. Prater is a former industrial design student, and the pair have three children together. The oldest, Emily, was born in 2014, and the next year, their second daughter, Matilda was born. They also have a son, born in 2019, but his name is unknown.
The couple clearly seeks privacy: After all, they live in an (expensive) cottage in Switzerland and barely have any social media presence. When the former Red Bull driver finally created an account in July 2022, the first post was him announcing his retirement. As for Prater, her account currently has 3,417 followers, but her last post was way back in 2013, just a few days before her (now) husband's final victory with Red Bull at the 2013 season finale.
Sebastian Vettel Charity Work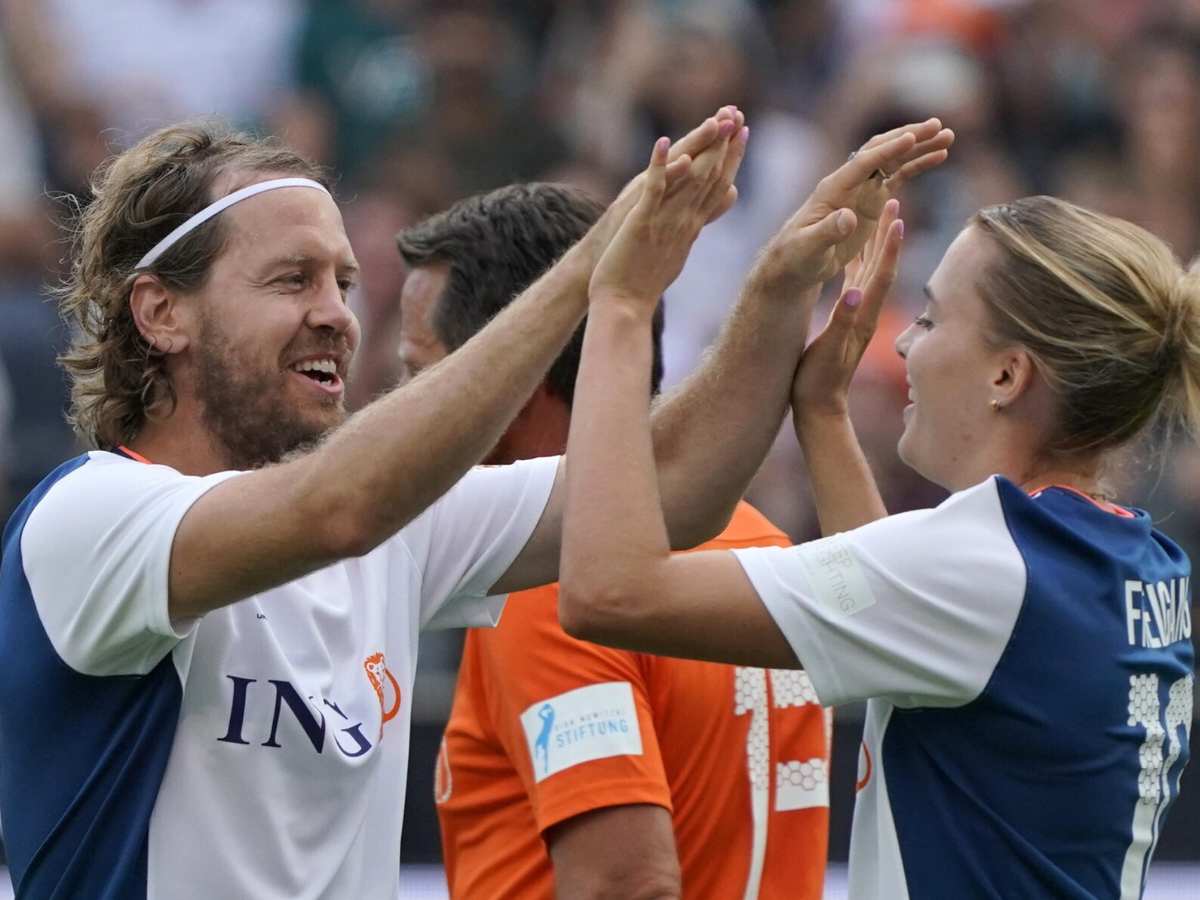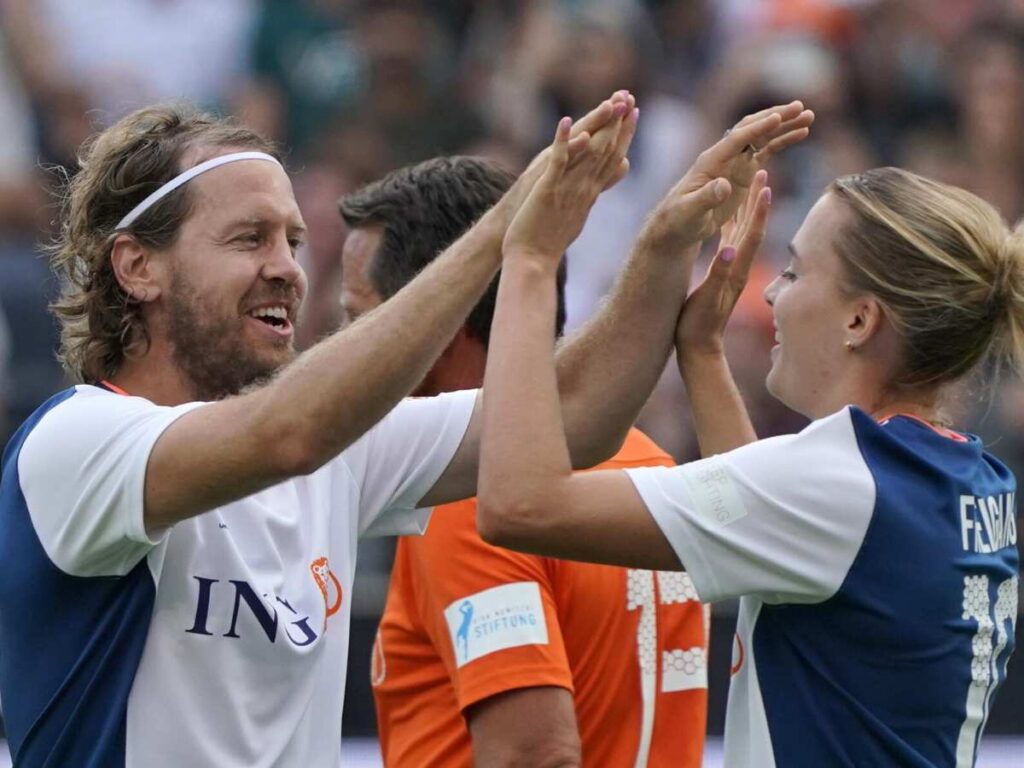 Sebastian Vettel has a long history of activism and charity work, which intensified in the last few years of his career. He was particularly known for his environmental activism. In 2020, he raised £204,000 from a sale of one of his diversity-inspired helmets. The proceeds went to Kindern Eine Chance, a charity in Uganda that aims to help educate disadvantaged children, and, Des Sourires Pour Le Togo, which aims to help the children of Togo.
In 2019, Vettel teamed up with former teammate Charles Leclerc and star footballer Cristiano Ronaldo in a charity football match for the Piedmontese Foundation for Cancer Research and for the Telethon Foundation. In August 2022, he participated in another charity football match, which took place in Frankfurt. Coincidentally, or perhaps by design, Vettel's favorite football club is Eintracht Frankfurt. His protégé, Mick Schumacher also participated.
In 2021, he created a 'hotel for bees' along with 'pupils', in the shape of a Formula 1 racing car. Aside from his activism and charity regarding the environment, Vettel has also taken up issues like racism, diversity, and LGBTQ+ rights.
Sebastian Vettel House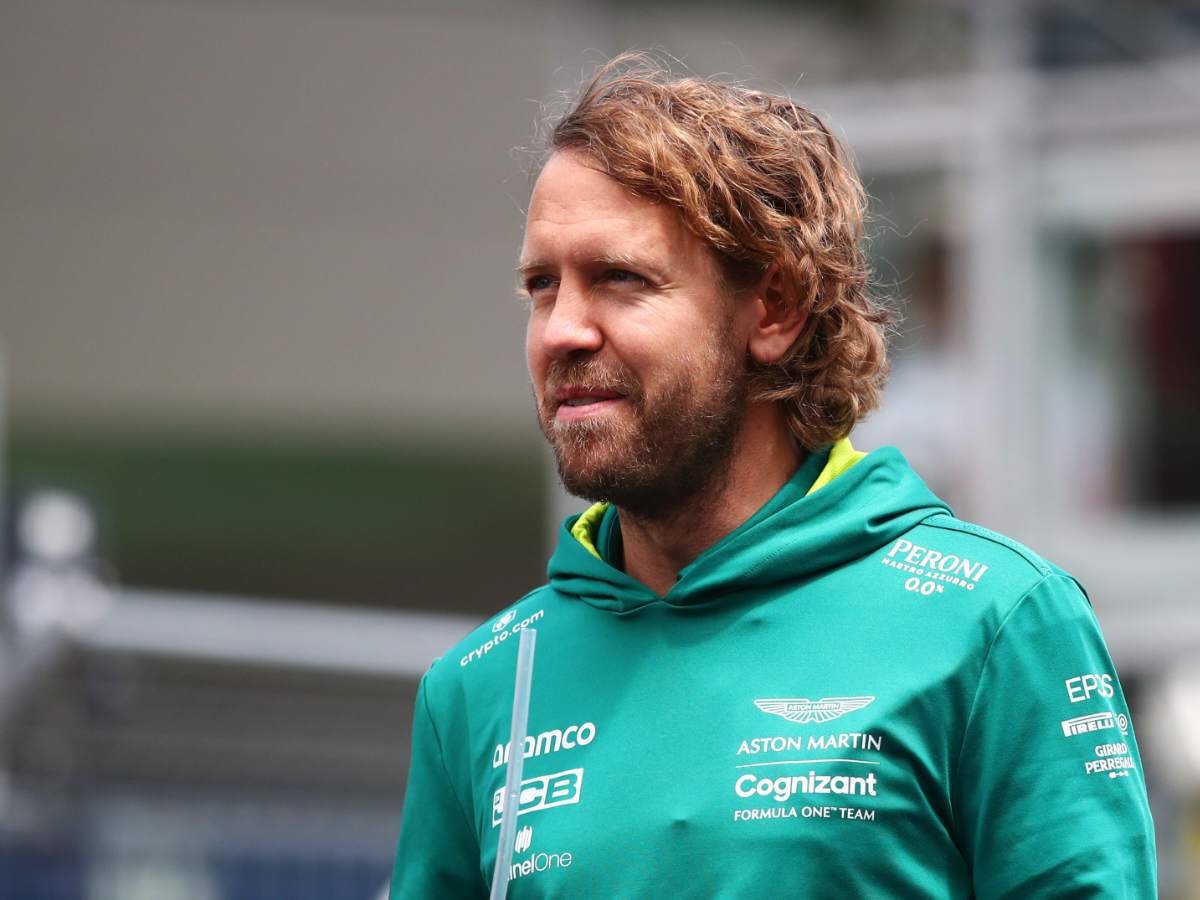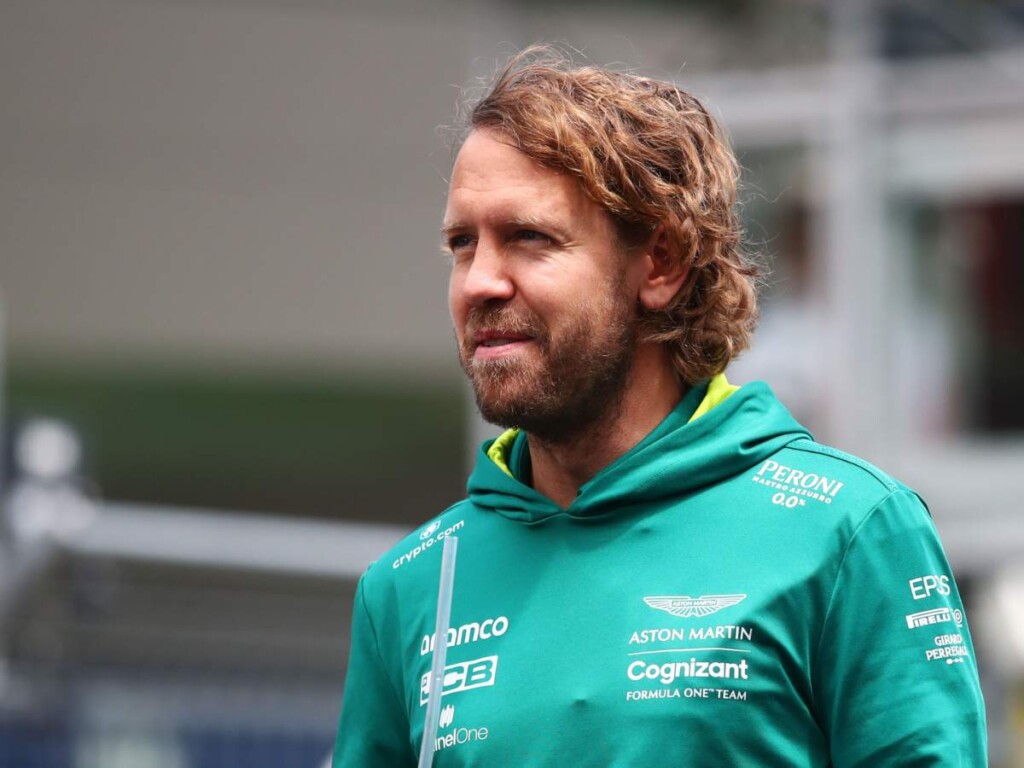 Sebastian Vettel lives somewhere in Thurgovia, Switzerland. It is a more peaceful choice of residence than some other drivers, many of whom live in places like Monaco; though that also has a lot to do with the Principality's 'tax haven' status. But his 'humble abode' is no less expensive. The German is said to live in a 'cottage', estimated to be worth around $7 million.
This may not be the only property he owns in the area, but he asked the canton of Thurgau to delete his online land registry data, in his bid for complete privacy! So, there is no way for sure. Now that he's retired from F1, it's safe to assume that he will be spending a lot more time there with his family. Details of any other properties of his around the globe are unknown. But, he was born in Heppenheim, Germany, so perhaps in some form, he can still call that place home.
Sebastian Vettel Car Collection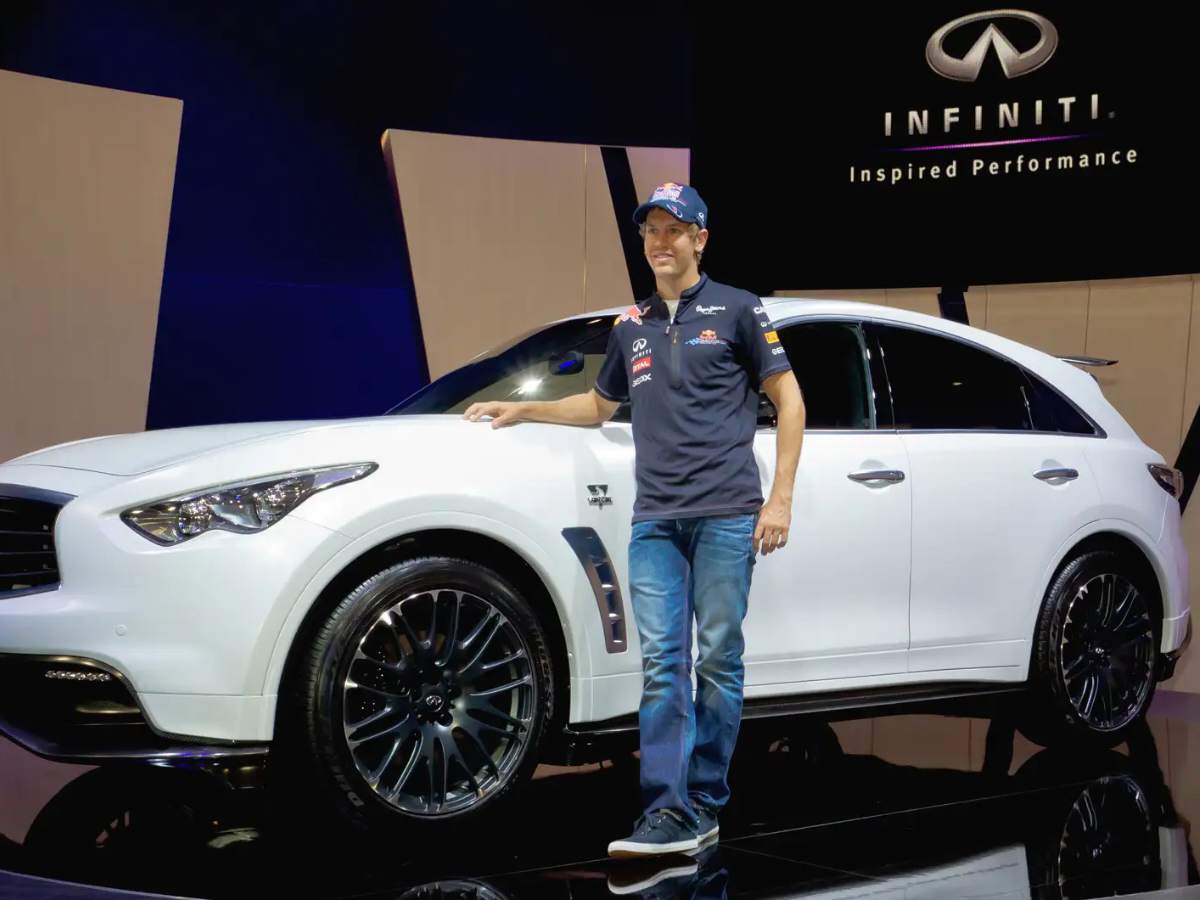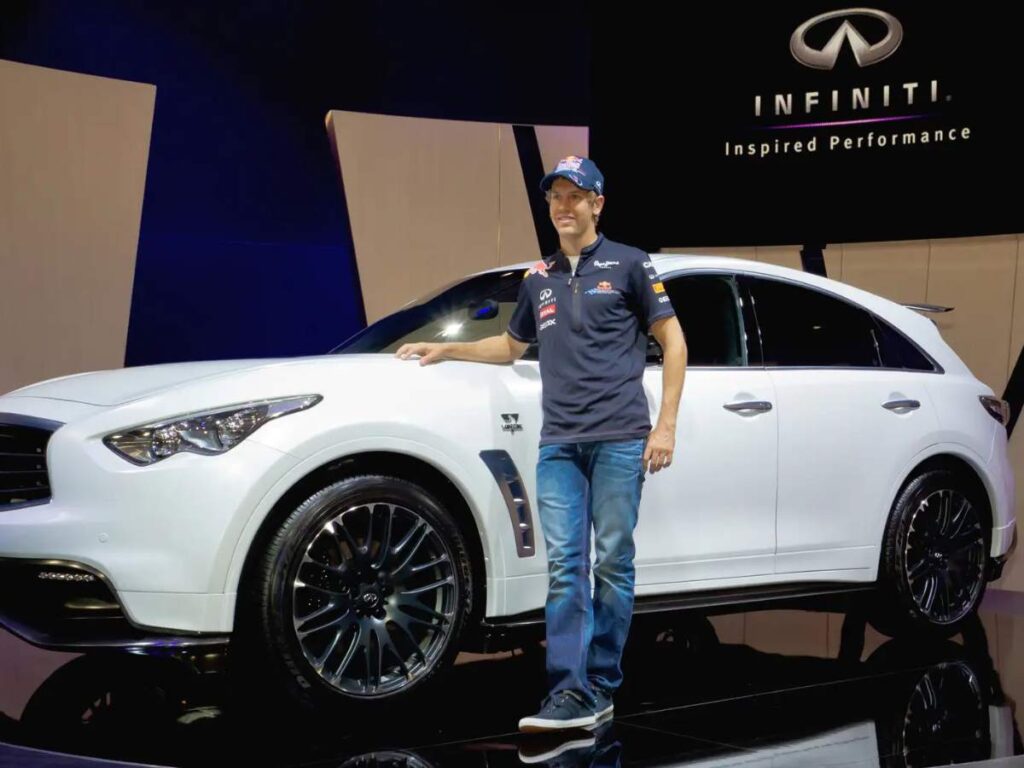 As it is, Sebastian Vettel has a stellar car collection. But it could have been even better – in 2021, he put eight cars from his collection up for sale with many among them being Ferraris. Among the Ferrari vehicles he put up for sale were a 1996 F50, an 'Enzo', and a 2016 F12TDF. Perhaps this was part of his climate activism, or simply a way to part from cars that were not of much use to him. It's possible they reminded him of his 'failed' time at Ferrari.
As of right now, the German's collection is still very impressive and includes cars such as:
| | |
| --- | --- |
| Car | Price |
| Ferrari F430 | ~$217,318 |
| Ferrari California T | ~$231,606 |
| Mercedes SL65 AMG | ~$222,000 |
| Infiniti FX Vettel Edition | ~$118,780 |
| Ferrari 488 GTB | ~$153,000 |
| Aston Martin DBX | ~$193,000 |
| Aston Martin Vantage AMR | ~$153,000 |
What is Sebastian Vettel's Net Worth?
As of 2023, Sebastian Vettel's net worth is estimated to be $140 Million.
What is Sebastian Vettel's Salary?
His last contract, with Aston Martin, is said to have fetched him $15 million a year.
Who is Sebastian Vettel's Partner?
Lance Stroll is Vettel's partner at Aston Martin.
How many F1 championships has Sebastian Vettel won?
The German driver won four world championships with Red Bull, between 2010 and 2013.
Is Sebastian Vettel married?
Yes, to his childhood friend turned lover, Hanna Prater.
How many children does Sebastian Vettel have?
He has 3 children – Emily, Matilda, and a son.
Is Sebastian Vettel better than Lewis Hamilton?
It all depends on your opinion, however, the statistics would suggest that Hamilton is the better driver, and certainly the more decorated one.
How old is Sebastian Vettel?
Sebastian Vettel is 35 years old.
Where does Sebastian Vettel live?
He lives in Thurgau (Thurgovia), Switzerland with his family.
Why did Sebastian Vettel retire?
He retired mostly due to his intention to spend more time with his family. But there was also the question of his environmental activism – which he himself admitted made him a 'hypocrite', considering he was an F1 driver.