| | |
| --- | --- |
| Name | Lance Stroll |
| Age | 23 |
| Occupation | Formula 1 Driver |
| Net Worth | $50 million |
| Formula 1 Salary | $10 million |
| Marital Status | Unmarried |
| Residence | Geneva, Switzerland |
| Nationality | Belgian-Canadian |
| Updated | 2022 |
Lance Stroll, the 23 year old Belgian-Canadian, is one of the most opportunistic yet controversial driver in Formula 1. Lance Stroll is the son of the Canadian businessman and billionaire, Lawrence Stroll, who is also a part owner of Formula 1 team Aston Martin, the team his son drives. Besides being the son of the owner of a formula 1 team, he is also a very talented driver who was the youngest driver in the history of the sport to secure a podium finish. Lance Stroll exactly knows what surrounds him but he also knows how to cope with it and weigh it down with confidence. The 23 year old made his debut in 2017 for the Williams Formula 1 team. Prior to F1, he was taking part in Formula 3 in 2015 and was able to win the championship a year in 2016 which shows the bags of talent he has.
Having said that, let's take a look at Lance Stroll's net worth and personal life.
Lance Stroll's Net Worth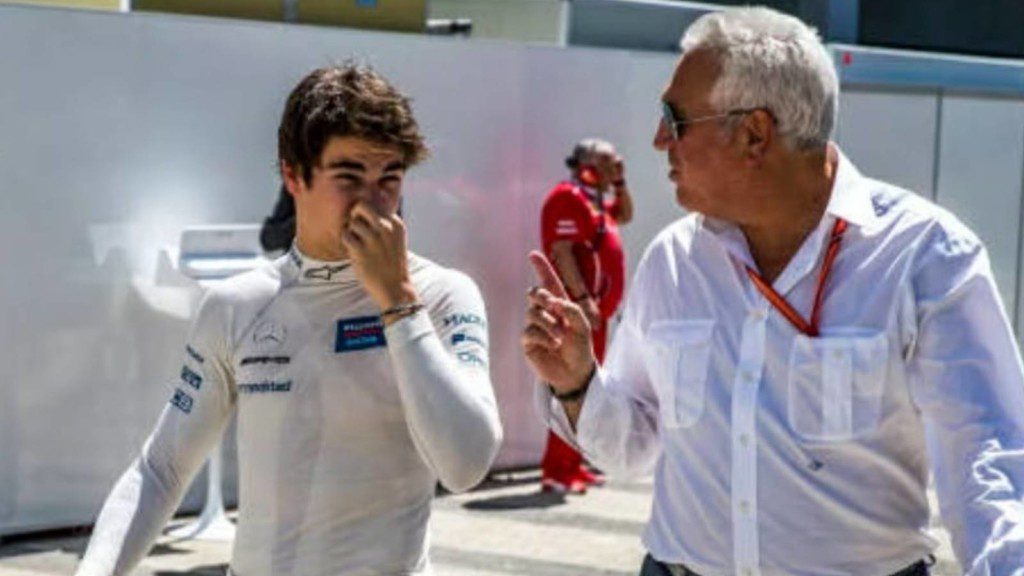 Lance Stroll has a net worth of whopping 50 million dollars. The former F3 world champion, as mentioned above, is the son of billionaire Lawrence and a large portion of his net worth stems from the money that his father makes which has consequently earned him the tag of a 'pay-driver.' This is somewhat unfortunate because the driver's net worth might be a little unfair but he has definitely earned his seat in Formula 1 with impressive performances throughout the year.
Lance Stroll has grabbed the opportunity to drive for Aston Martin with Sebastian Vettel alongside him with both hands as he continues to get better by the day.
Lance Stroll Formula 1 Salary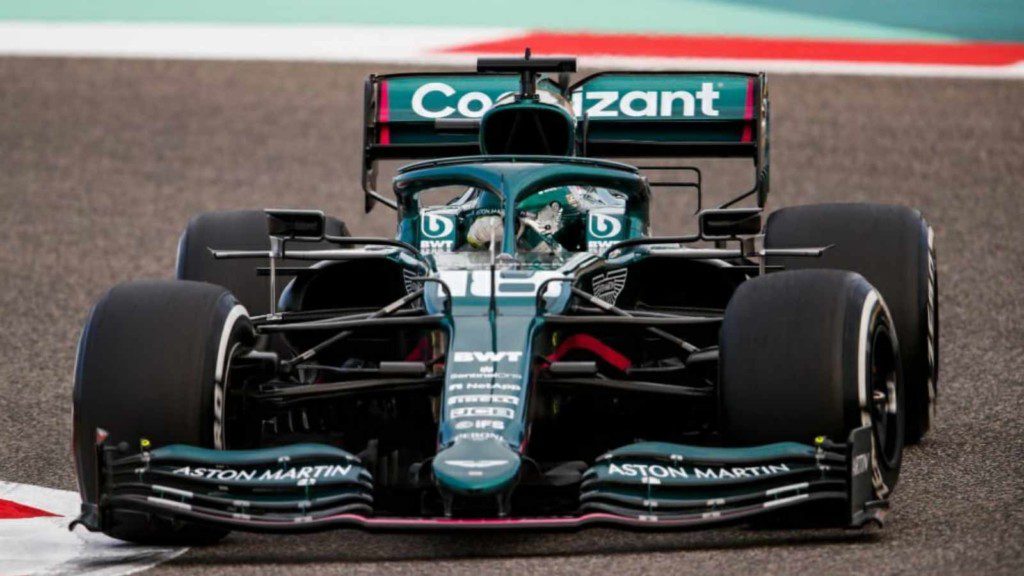 Lance Stroll is just 23 years old but it doesn't seem like because he definitely looks like someone who has been around for the longest time in the sport. But what is more surprising, is his salary. The driver will reportedly earn a grand total of 10 million dollars during the course of the next season. This is more than most of the drivers of F1 but this also stems down to his father having a part ownership of the team. This puts an added layer of pressure to deal with when Lance goes on track to compete.
Lance Stroll Endorsements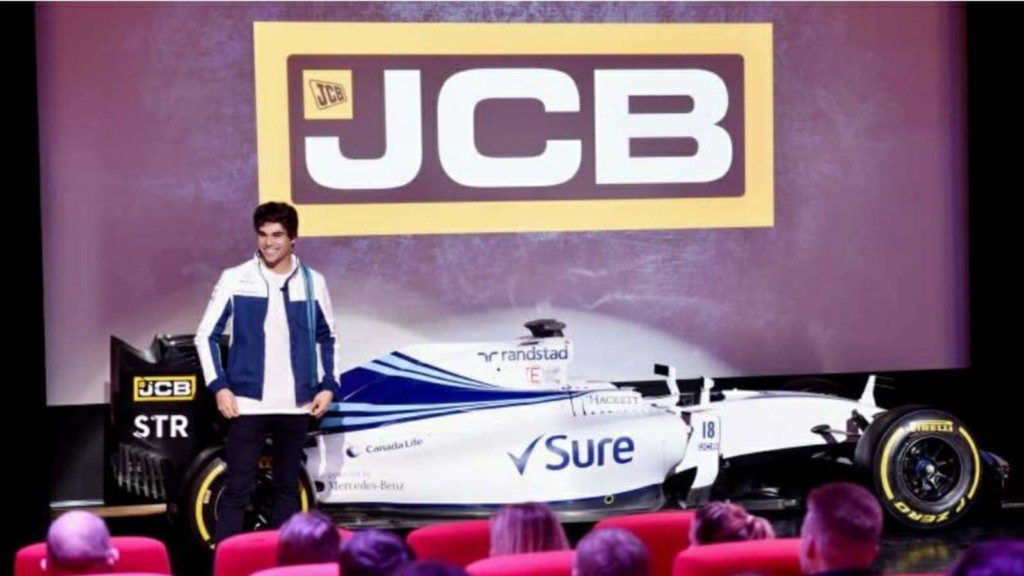 Lance Stroll with a reportedly whopping net worth of 50 million dollars and a salary of 10 million dollars has some heavy hitters as endorsements. Lance has the likes of 'Canadian Life,' the insurance company which shook hands with him to support his new career and the collaboration was declared during the Canadian Grand Prix. He also has the construction company 'JCB' in his arsenal as he dons their logo on his Aston Martin Helmet. The Belgian-Canadian has also partnered with Canadian Aviation company 'Bombardier' who also demand their logo to be on his helmet. Last, but not the least, he has 'Stilo,' which is a helmet manufacturing company and which also has backed him from his youth racing days.
Lance Stroll Girlfriend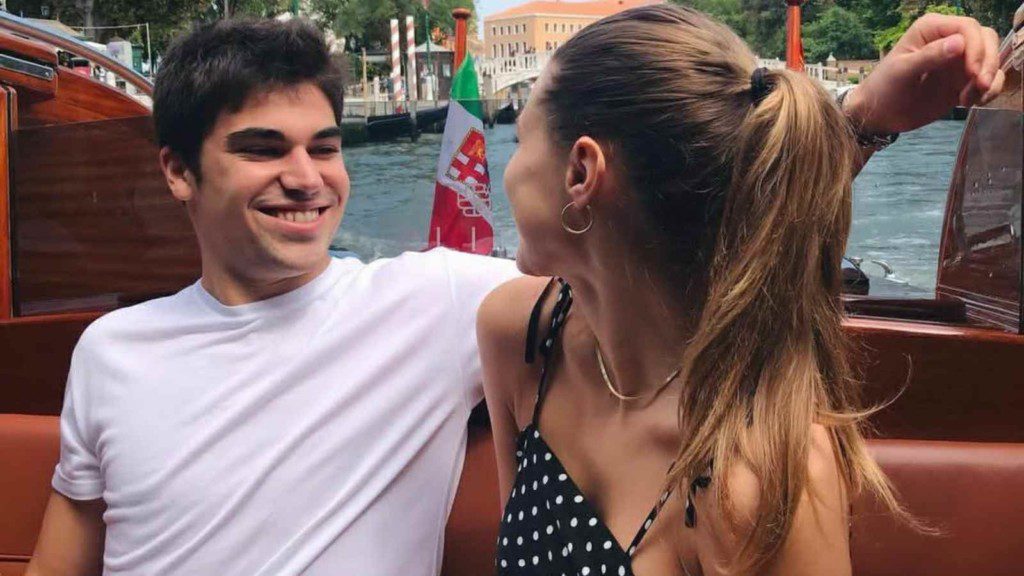 Lance Stroll, like many other drivers, has pretty open about his dating life. He is currently in a relationship with the Italian beauty, Sara Pagliaroli, who also shows up on race weekends to support the love of her life. Sara Pagliaroli wsas born on February 18, 1995 and is an Italian model who has represented several top notch fashion magazines. She's just not a model but also runs a firm based on prized stones in the capacity of a finance manager. She has grabbed the headlines even more after revealing her relationship with Lance Stroll. The love birds seem to be enjoying a healthy relationship keeping in mind as to what we have seen on social media.
Lance Stroll Charity Work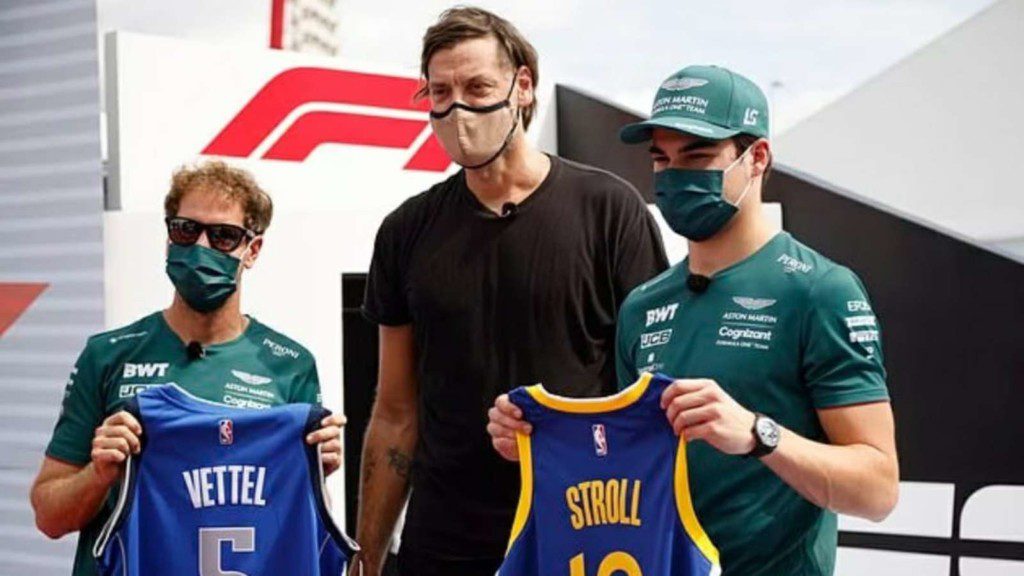 Lance Stroll has always been looked at someone who is empathetic towards the society's issues and has always come forward tp help the ones in need. He recently donated to help the California Wildfires and also donated 1800 dollar per point he scored at the Belgian GP.
What is Lance Stroll's Net Worth?
Lance Stroll's net worth reportedly stands as $50 million as of 2022.
What is Lance Stroll's Salary Cap in 2022?
Lance Stroll's salary cap as of 2022 stands at $10 million per season.
Which team does Lance Stroll drive for?
As of 2022, Lance drives for British-based racing team Aston Martin.
Who is Lance Stroll's Teammate?
As of 2022, Lance's teammate is German racing driver and the legend Sebastian Vettel.
Also Read: Alex Albon Net Worth, Formula 1 Career, Girlfriend, Salary, Endorsements and More