Lewis Hamilton has been with Mercedes AMG Petronas since 2013. The Briton and his team broke several records over the years. They had immense success in Formula 1. However, the 2022 season witnessed the team's downfall. They started the season on the back foot and hoped 2023 would be a better year. While they solved the porpoising problem, they are still not where they want to be.
Lewis Hamilton is hell-bent on winning his eighth championship and breaking Micheal Schumacher's record. To do this, the Briton will need a championship-winning car. Mercedes are yet to provide him with one. Hence, there are speculations that Hamilton will leave his team. His contract expires in 2023 and he has not signed a new one yet. This fuelled the rumours too. However, Hamilton's former teammate Heikki Kovalainen is certain the Mercedes driver will stay committed to his team.
Heikki Kovalainen was Hamilton's teammate at McLaren for two years. The duo have been friends ever since. Kovalainen gave an exclusive interview with Mirror Sports, "I don't see that coming, to me, he's committed to Mercedes. He wants to turn things around for Mercedes and that's going to tick another box on his resume to show that it's not that he's only been driving good cars and making the most of the good cars, but that he can turn a struggling team around and lead that team".
Related: "It will be a very different challenge," Fernando Alonso wants to be "realistic" ahead of the Saudi Arabian GP
Lewis Hamilton will come back stronger: Heikki Kovalainen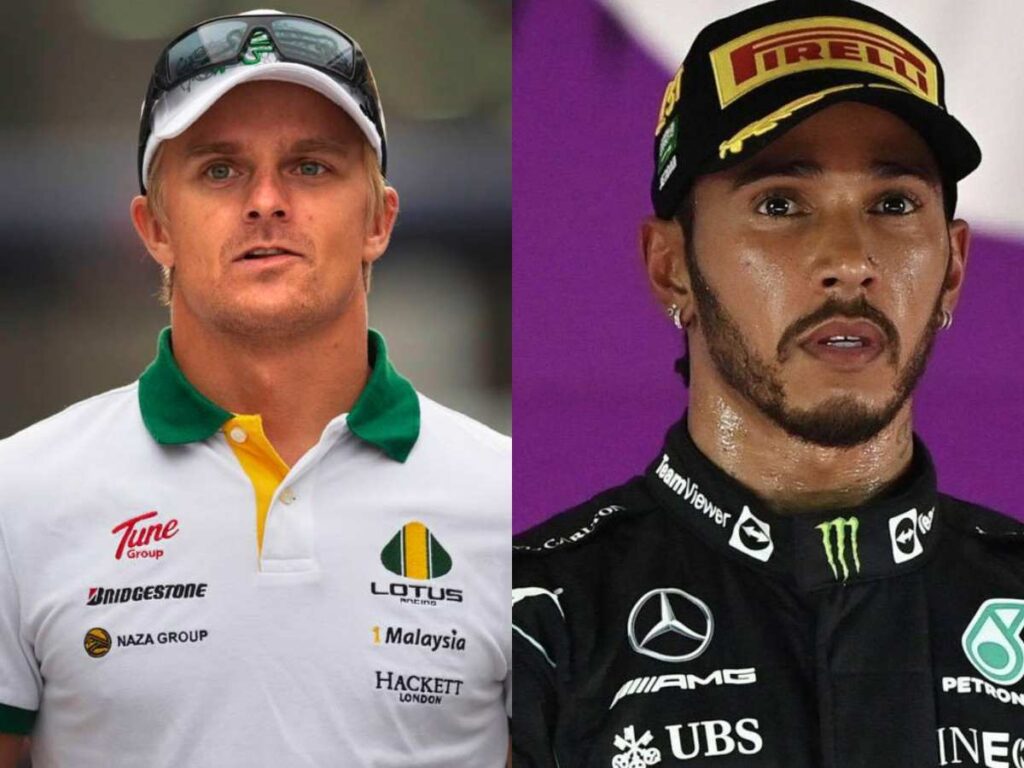 Kovalainen further stated that he feels Hamilton will want to turn things around with Mercedes and show the world he can turn a struggling team into a winning team again. The Finn believes that Hamilton has the skill and willpower to do it. Kovalainen met his former teammate in Hungary last season and understood that the Mercedes driver is not done with Formula 1 yet.
Lewis Hamilton has mentioned time and again that he will stay with Mercedes and figure things out. At the same time, the seven-time world champion will want to hunt for his eighth title as soon as possible. And Toto Wolff, Mercedes team boss is eager to give Hamilton a championship-winning car. However, the team is going through a rough patch at the moment.
Only time will reveal Hamilton's future in the sport. It is no doubt that the Briton is here to stay, he made that clear and he loves his team. But, there is a lot of uncertainty in Formula 1. Although there were whispers that Hamilton would talk to his father about his future with Mercedes, the team has not commented anything on it yet.
In case you missed it:
Max Verstappen's limited edition Porsche 911 GT2RS Clubsport is for sale for a staggering price.
Pierre Gasly's stunning Monza winning Alpha Tauri takes centre stage at the F1 Exhibition in Madrid