Going into Abu Dhabi, all eyes were on Logan Sargeant. Williams had already outlined their intention to put him in their vacant seat and gave him practice session runs to help him along with that. With his P5 finish in the Formula 2 feature race, he has secured his super license, and his 'official' announcement as a Williams driver should be imminent.
There was certainly quite a lot of pressure on the American driver to deliver and to prove his mettle – and he's gotten through all of that. In fact, following his P6 finish in the sprint race, he could have finished as low as P8 in the championship and still gotten enough superlicense points for F1, provided that he did not get a penalty – as there are two extra SL points for finishing the season without any penalty points.
He was third going into the weekend, but as it is, he has been pipped for that position by Carlin teammate Liam Lawson, who won the sprint and finished P3 in the feature race – enough to beat Sargeant by a single point. That won't matter to him right now as there are more important things at hand – such as the fact that he will drive in Formula 1 next year.
Also Read: "We don't want some American driver," Fans criticise Logan Sargeant on a possible seat as a Williams second driver
Logan Sargeant will have three 'home' races in 2023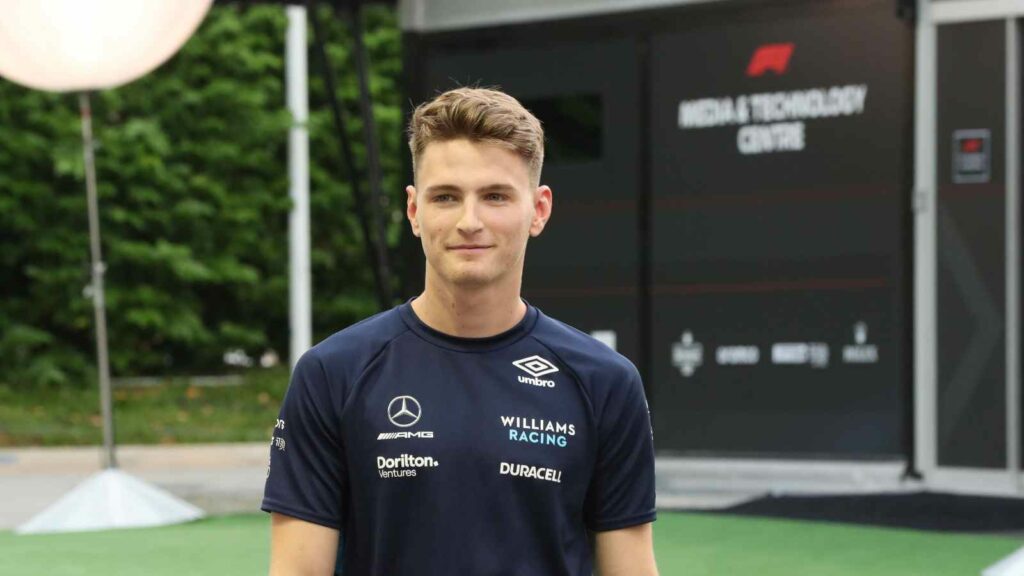 Logan Sargeant will be the first American driver on the Formula 1 grid since Alexander Rossi back at the 2015 Brazilian Grand Prix. While he's a fantastic and talented racing driver, another boost for F1 is that he's American, with Mark Webber stating that F1's owners, Liberty Media are 'keen' on him. The USA is becoming an increasingly important market for F1, and now they will finally have a driver they can call their 'own'.
Curiously enough, Sargeant will have three 'home' races in 2023 – there will be three races in the US next year. The first one will be the Miami Grand Prix, and this is probably the closest one to a home race, as he was born in Fort Lauderdale, just around 30 miles away from Miami. The other two are in Dallas (where he drove in FP1 in October), and the last is in Las Vegas – the penultimate race of the season.
With this, the grid for 2023 is complete. Sargeant will replace Nicholas Latifi and partner Alexander Albon, who has previously stated that Sargeant will be 'very fast'. The numerous practice sessions he drove in, in addition to the Young Driver test that he'll be participating in on Tuesday should help him acclimatise to a Formula 1 car better and give him a boost in his preparation for his rookie season.
Also Read: "I already know, he will be very fast," Alex Albon shows his faith in future teammate Logan Sargeant
Also Read: 'I like my chances': Logan Sargeant backs himself to secure super license despite missing out on extra point in Mexico