To the huge excitement of the millions of Indians who had prayed to welcome MotoGP to their country, ​the official confirmation has finally arrived. India is going to play host to MotoGP for the next seven years as Dorna has signed a Memorandum of Understanding for the same. This is the result of years of efforts on both ends to bring the pinnacle of motorbike racing to the country where MotoGP has got a special fanbase. And to add to that, the first-ever MotoGP race in India will take place as early as 2023.
The Buddh International Circuit in Greater Noida, UP, will be home to the Grand Prix of Bharat for the next seven years, as per the reports. The announcement regarding the same came on September 21, at a New Delhi press conference, held by Dorna Chief Carmelo Ezpeleta and Sporting Director Carlos Ezpeleta. The responsibilities of the race promoter for the Grand Prix of Bharat will be upheld by FairStreet Sports, an Indian organization.
This is not the first time that MotoGP has prepared to arrive in India. In 2013, a similar plan was initiated, but it could never come to fruition since the MotoGP race was cancelled citing financial issues.
Read More: WATCH: Takaaki Nakagami brings about a brutal crash in Barcelona, Francesco Bagnaia and Alex Rins crash out as well
"We look forward to gaining a wider fanbase in India": Dorna Chief speaks about the upcoming Grand Prix of Bharat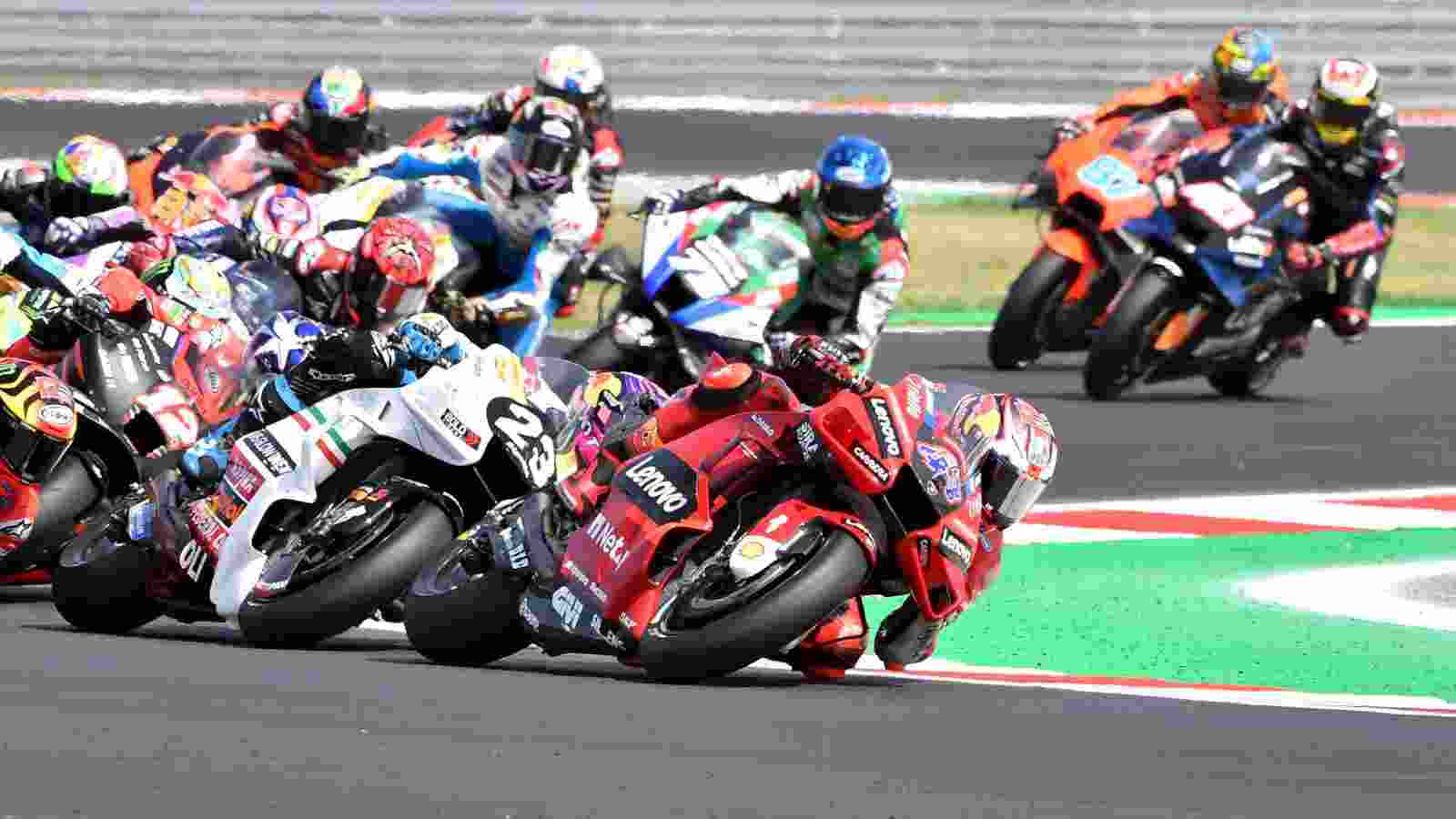 While the MotoGP fans in India have started many petitions, online campaigns and whatnot in hopes of bringing the Championship to the subcontinent, their efforts were not succeeding at all. And now, with the news that the Grand Prix of Bharat is officially going to happen, they are finally elated. And this is all in favor of the plans of Dorna Managing Director Carloz Ezpeleta, who wants MotoGP to gain a wider audience and bring in more fans.
Speaking about the new race in India, he said, "India is key to our scheme of taking MotoGP sport to new frontiers. Over the past decade, the MotoGP World Championship has gone from strength to strength, thanks to a competitive grid and a well-crafted set of rules. We look forward to gaining a wider fan base in India with the Grand Prix of Bharat."
It is also known to many that India will be hosting a Formula E race race on 11th February, 2023. And now, with the arrival of MotoGP, it seems that motorsports in India is all set to reach new levels!
Read More: Francesco Bagnaia Gets Pole Position in MotoGP Round 6: Qualifying Results for the Spanish Grand Prix 2022 in Circuit de Jerez
Read More: "Mutual respect is the basis of a healthy rivalry": Francesco Bagnaia talks about his dynamics with Aleix Espargarò and Fabio Quartararo