After two seasons with him, Haas came to the conclusion that Mick Schumacher wasn't the right driver to achieve their goals. So, the German was out, and replaced by his own compatriot – Nico Hulkenberg, who will have a regular F1 seat for the first time since 2019. Guenther Steiner, Haas' team principal has insisted multiple times that Schumacher was not ousted because he did a 'bad job'.
Even now, not everyone agrees with the decision: Schumacher's results seemed to be improving race-by-race in comparison to Kevin Magnussen, but the Sao Paulo GP might just've been the nail in his coffin. While Magnussen took pole position in the session, Schumacher was dead last. Clearly not ideal, but Steiner has also made it clear that no one Grand Prix weekend made the difference in his staying or going.
Somehow, the German has made the most of it: By getting a reserve seat at Mercedes. Depending on if he impresses them enough, this could even turn into a full-time seat (perhaps replacing Lewis Hamilton when he finally calls time on his career), or if not, then Mercedes have lots of customer teams – he could get an opportunity there. Steiner agrees. As per Speedweek, he told RTL: "I think he's in a good position at Mercedes. Mercedes has many sibling teams."
Steiner gave the example of Nyck de Vries, who was called up as a replacement for Alex Albon, and then got a full-time seat: "[de Vries] stepped in at Williams and got a regular cockpit at AlphaTauri this way. [Schumacher] is in a good position. I hope [for their sake] that no driver can't drive. But if there's a chance, Mick can sit down and drive. Sometimes one step back is two forwards. He has put himself in a good position with a team where he has the best chance of a regular cockpit in the future."
Read More: "Mick is certainly, in the long term, the better choice," Marc Surer gives his opinion on the Mick Schumacher versus Nico Hulkenberg battle
Guenther Steiner: Relationship with Mick Schumacher did not end in 'argument'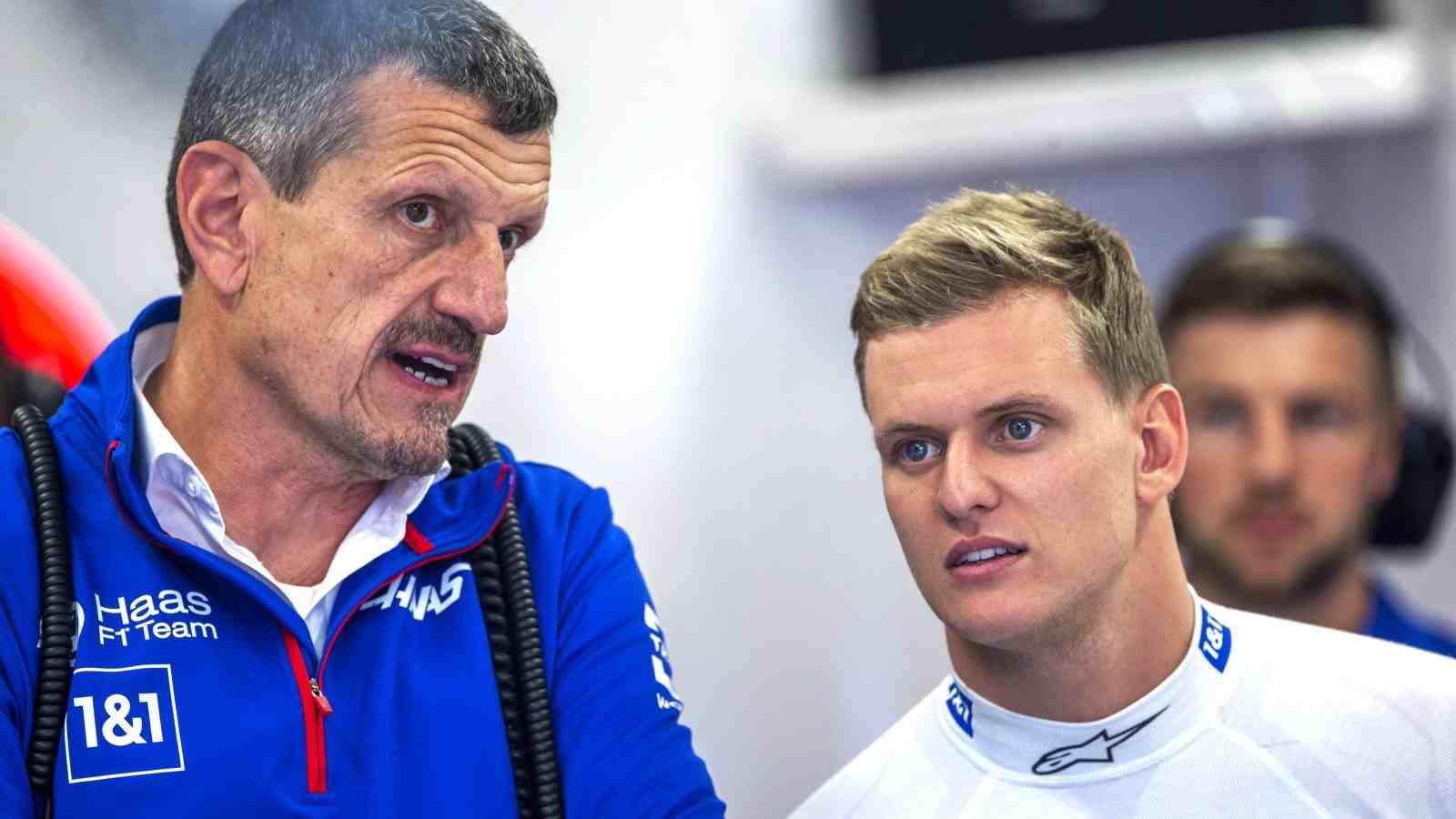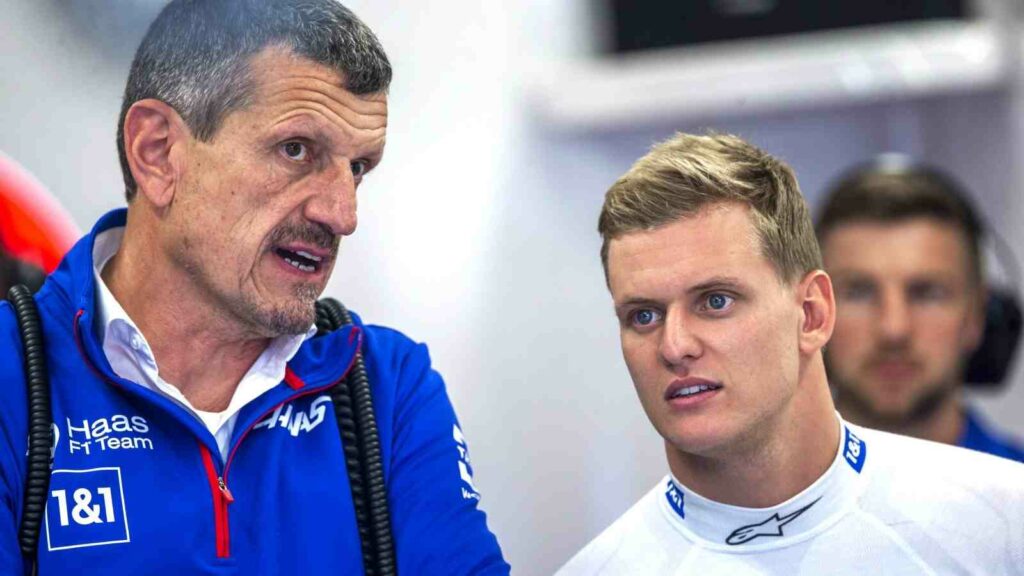 Haas took the decision to not continue with Mick Schumacher quite late into the season: In fact, it was only announced ahead of the season-ending Abu Dhabi Grand Prix. Some felt that this robbed the German of an opportunity to negotiate with other teams and that it was 'not good' of Haas to announce it so late. However, despite the manner of departure, Guenther Steiner still thinks the relationship with Schumacher will be amicable.
According to Steiner, because both parties 'played with open cards', the relationship would not be affected very negatively. The Italian-born team principal said: "It just happens in life. You break up quite often, so it doesn't mean that you break up in an argument. In the end we both played with open cards and that's why I think we'll still talk to each other and say hello."
Mick Schumacher will be in the paddock (pretty much) every race weekend, so they will have many opportunities to greet each other. For now, the German's full focus will be on making his F1 return as soon as possible – perhaps already in 2024. If not next year, then it may have to wait till 2026 when Audi enter the sport. They have admitted that a German driver is an attractive prospect, and Schumacher may find a home there.
In case you missed it: