Red Bull have always been on a roll in Abu Dhabi and Max Verstappen putting his car on pole for the third year in a row just solidifies that statement. That being said, his main goal for the Dutchman isn't to win the race. As discussed, Sergio Perez will be the team's primary focus coming into the last race of the 2022 F1 season. With both championships under their belt, Red Bull still have one thing left to do.
With Verstappen already having sealed the driver's championship in Suzuka and the team grabbing the constructors championship a few races later, the battle for P2 in the drivers standings between Sergio Perez and Ferrari's Charles Leclerc still stands. With both the drivers coming into the final race equal on points, it kind of gives you glimpses of the past when Lewis Hamilton and Max Verstappen came onto this very track equal on points.
The only difference is that this time, there in no championship being awarded to whoever comes out on top in this battle. After achieving a 1-2 in qualifying, it's no surprise that Red Bull is the fan favourite to grab the win at Yas Marina to end the season with a bang. The whole team will be supporting Sergio Perez and his fight to grab P2 in the drivers standings this weekend where Max Verstappen can make the difference.
Also Read: "I'm more amazed by Checo's comment," Jenson Button on Max Verstappen and Sergio Perez's spat at the Sao Paulo GP
Max Verstappen will do everything possible to help Sergio Perez secure P2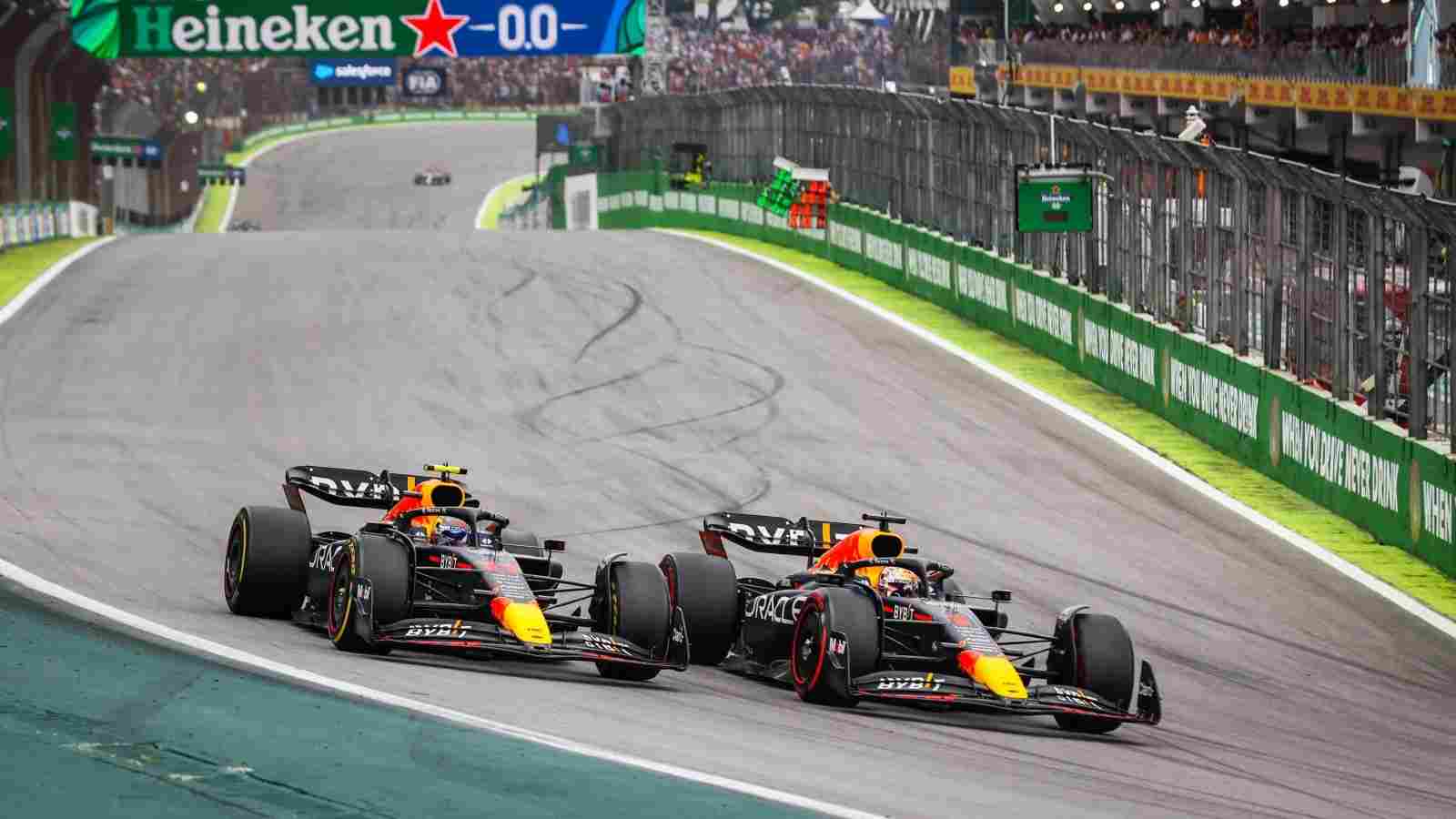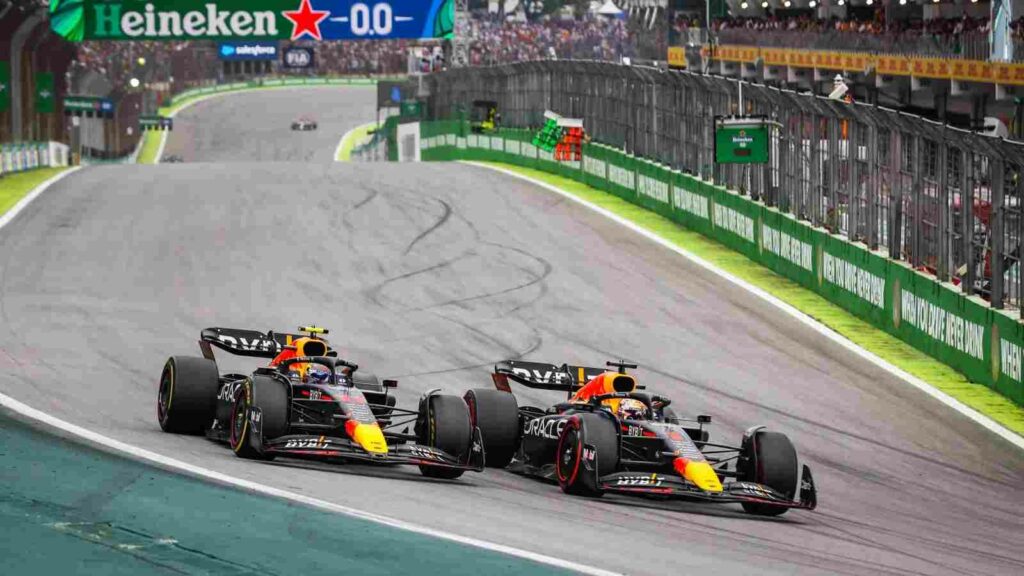 Here is what Verstappen had to say post qualifying at Abu Dhabi. "I think, from our side, we looked good in FP2 with the long run and it seemed like both Ferrari and Mercedes seemed to struggle a little bit more at the time. I think as a team, we just need to stay ahead of them, that's very clear, because that means that also Checo is ahead in the championship," he said.
The 2 time world champion was surprised by Mercedes's pace after their strong performance in the last race where the team achieved a 1-2 finish. "Honestly it is a bit of a mystery, but even for us we didn't expect to be so slow in Brazil. "Who knows, maybe they focus more on the long run and sacrifice a little bit of one lap performance. You never know," he concluded.
That being said, the goal for Sunday is clear for Max Verstappen as he will do everything in his power to ensure that Sergio Perez finishes ahead of Charles Leclerc in the championship to end a very sweet season for Red Bull Racing. Apart from the drivers departing the sport, all the attention will be on these two drivers as the compete for P2 in the championship. The gloves are off and it's time to fight at Yas Marina.
Also Read: "Would have cost him nothing," Martin Brundle critical of Max Verstappen after not helping Sergio Perez at Sao Paulo GP
Also Read: "Lack of pace made everything complicated": Sergio Perez speaks out publicly for the first time since ugly fight with Max in Brazil GP