Ferrari is the oldest and most successful team in the history of Formula 1, but lately, they have not been in their form. The last time the Maranello outfit had won the F1 World Constructors' Championship title was in 2008, a good 15 years ago, and it has been a long 16 years since a Scuderia racer has won the WDC. Keeping these statistics in mind, the executives at the Ferrari headquarters have decided to make a few changes in their squad so that they can get back to their winning ways.
In 2022, after a quite a few years, it looked as if Ferrari had the chance of winning the Championship as they became the initial favorites with their Bahrain GP 1-2 finish. Unfortunately, they could not keep up their streak and Red Bull prevailed above them in the end. Ferrari finished the year with having to settle for the second spot in the Word Constructors' Championship, and then, Team Principal Mattia Binotto announced he would be stepping down from his post after failing to lead the team to a Championship win since joining them in 2019.
Mattia Binotto's resignation did not come as a surprise to many as there were already rumors of him being sacked by Ferrari because of the lack of results. And then, the fans started wondering who would be the next leader for the Scuderia as a few names came up quite often. One of them was of Gerhard Berger's. The former Austrian F1 racer had previously driven for Ferrari from 1987 to '89 and then from 1993 to 1995. But in a recent interview, Berger made it very clear that acting as Ferrari's Team Principal was never on his agenda and he would not have accepted that offer.
Keep Reading: Lewis Hamilton and Michelle Obama share a warm embrace as former first Lady of US makes special appearance in Mercede Garage
Gerhard Berger believes accepting the Team Principal role at Ferrari would leave him less time for his family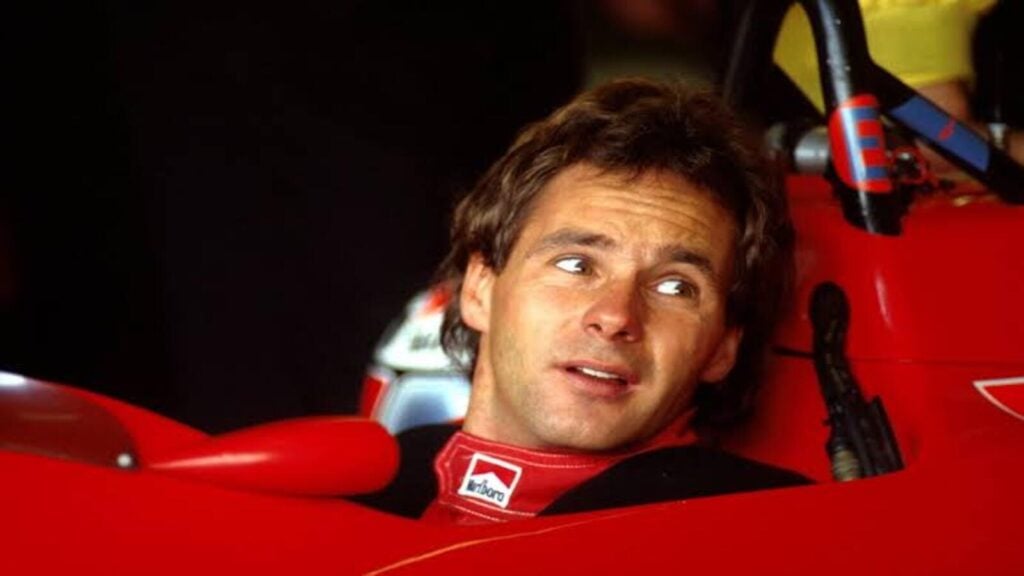 In an interview with German news outlet Auto, Motor und Sport, Gerhard Berger talked about his prospects of joining Ferrari as their Team Principal upon the resignation of Mattia Binotto. When asked–"What would you have said to Ferrari if he had asked you to be Mattia Binotto's successor? Would he have accepted?", Gerhard Berger said, "No, I wouldn't have accepted . As I have already explained, I am prioritizing my life plan. I am 63 years old and I realize that I am no longer as energetic as I was a few years ago."
In other news, former McLaren racer Daniel Ricciardo is now dating Gerhard Berger's daughter Heidi Berger. The pair went Instagram official in 2022, and Daniel even admitted that his healthy love life has removed a lot of stress for him. He also recently posted a photo dump on his Instagram which had Heidi in it and the two looked so much in love. In the upcoming season, Ricciardo will be the reserve driver for Red Bull besides Liam Lawson.
Keep Reading: "They are gonna come for you," F1 Fans react as AlphaTauri comes with 'spooky images' of Pierre Gasly and Yuki Tsunoda on Halloween
Keep Reading: "You should try driving mate," Lando Norris opines on his heated altercation with Ted Kravitz after Mexican GP