As we revv into the fifth round of this year's Formula 1 World Championship, Miami kickstarts the first ever Grand Prix at the Miami International Autodrome Circuit. And as it is quite usual for all the Grand Prix's that take place in the USA, the who's-who of Hollywood and celebrities from all walks of life have come to watch the thrilling Qualifying that is taking place right now in Miami.
And just when we thought the Miami Grand Prix could not become a bigger event than it already is, we find Michelle Obama, former First Lady of the USA, sitting in the Mercedes garage, supporting her close friend Lewis Hamilton. This is the first time that Miami is hosting a Grand Prix, and the appearance of the former First Lady herself has definitely added to the popularity of the grand Miami Grand Prix at the Hard Rock Stadium grounds.
Michelle Obama appears at the Miami Grand Prix Qualifying, F1 Twitter welcomes her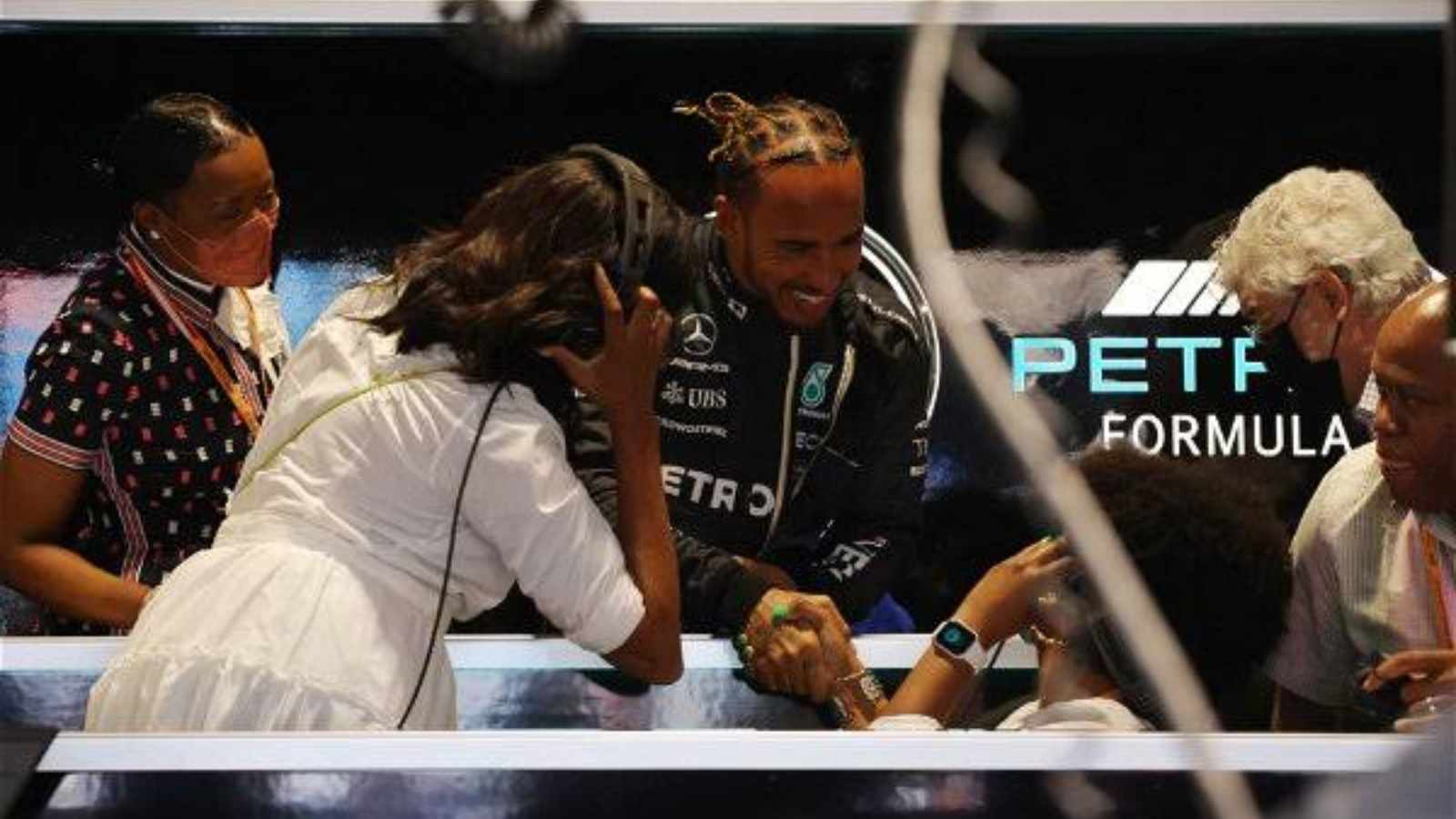 Right before the first round of Qualifying started off, fans started reacting to the sight of former First Lady Michelle Obama at the Mercedes garage. A bit later, pictures of Michelle Obama hugging dear friend Lewis Hamilton started making rounds on Twitter.
Lewis Hamilton and Michelle Obama 🤗 pic.twitter.com/pbIfzKnXvS

— ESPN F1 (@ESPNF1) May 7, 2022
It is not the first time that Michelle Obama has visited the Miami International Autodrome for a peek at the Grand Prix events. She also appeared at the Mercedes garage during FP3 on Friday.
With huge support behind them, will Mercedes be able to turn around and make a grand comeback at the first-ever Miami Grand Prix of the year? That remains to be seen.
Read More: WATCH: George Russell spotted with his gorgeous girlfriend courtside enjoying a Miami Heat game
Read More: "I'm not going to be nice anymore," Romain Grosjean heavily criticized by rivals in IndyCar