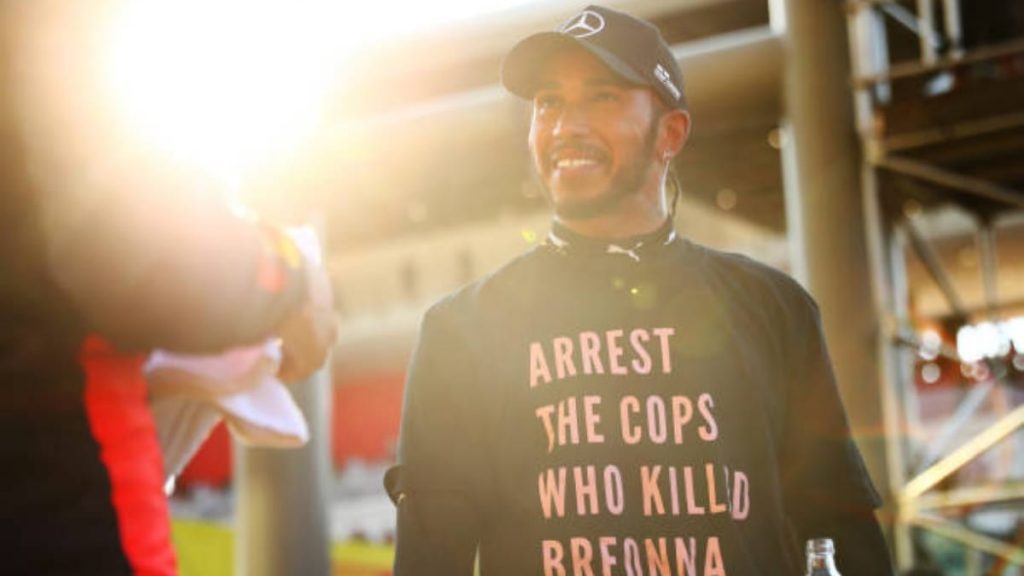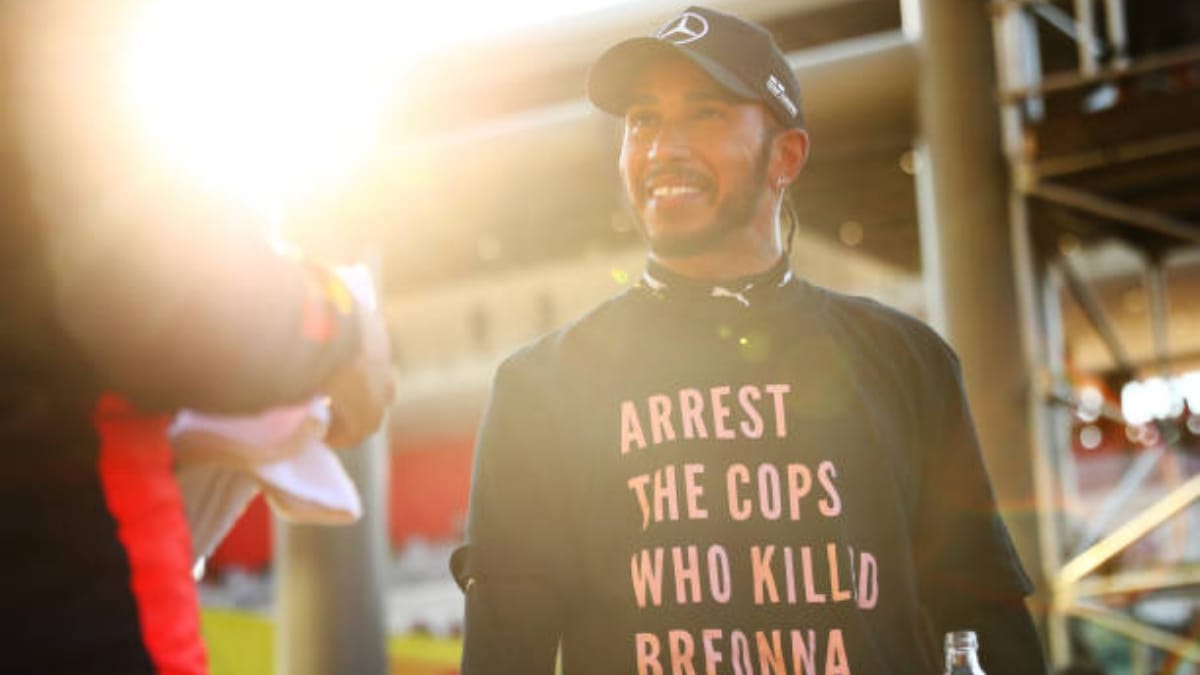 The International Automobile Federation (FIA) is investigating whether Lewis Hamilton broke any rules wearing a T-shirt with "Arrest the cops who killed Breonna Taylor" written on it at the Tuscan Grand Prix on Sunday.
"We are giving this issue active consideration," said a spokesman for the governing International Automobile Federation (FIA).
Taylor was a 26-year-old Black woman who was killed by the police officers in Louisville, Kentucky in March.
F1's governing body has not started any formal proceedings with regard to the matter. Stewards took no action on the matter at Mugello on Sunday.
The front of Hamilton's shirt featured the words "Arrest the cops who killed Breonna" while the back contained words "Say her name".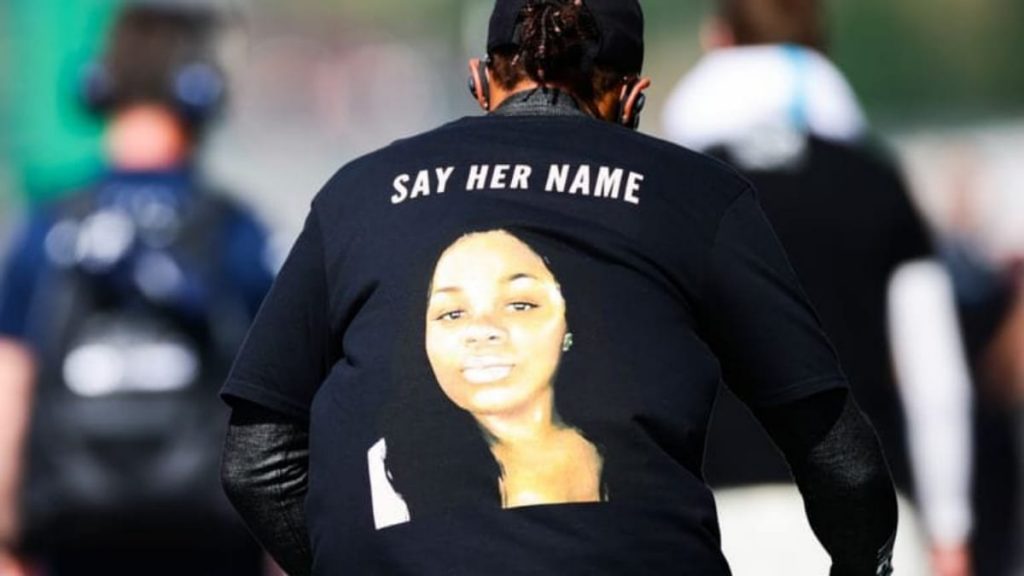 Hamilton first wore the T-shirt ahead of the race when F1 drivers gathered in their anti-racism ceremony.
Speaking in subsequent interviews, Hamilton said: "It took me a long time to get that shirt and I've been wanting to wear that and bring awareness to the fact that there are people that have been killed on the street and there's someone that got killed in her own house, and they're in the wrong house, and those guys are still walking free."
"We can't rest, we can't… we have to continue to raise awareness with it."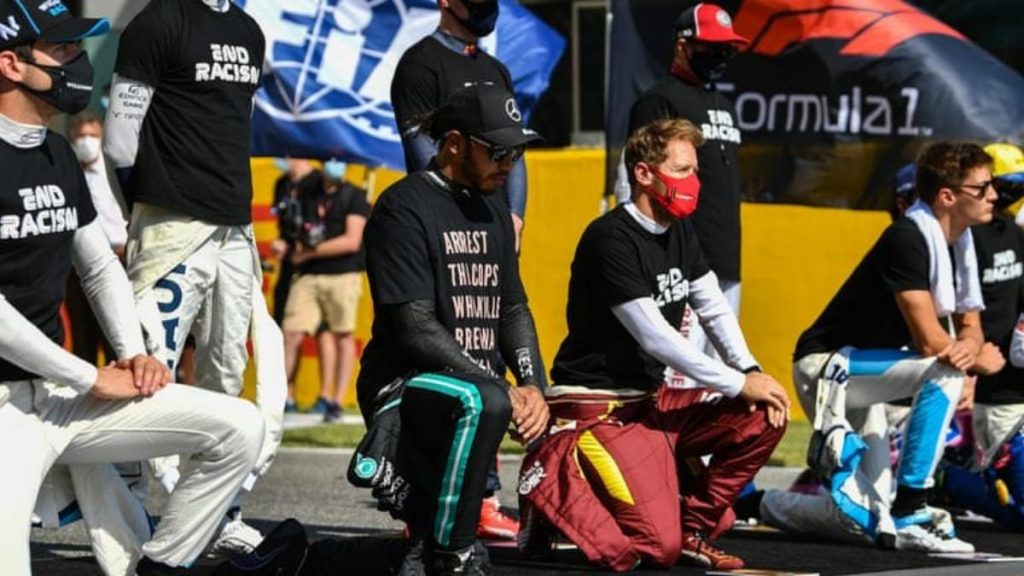 Naomi Osaka is an incredible inspiration: Hamilton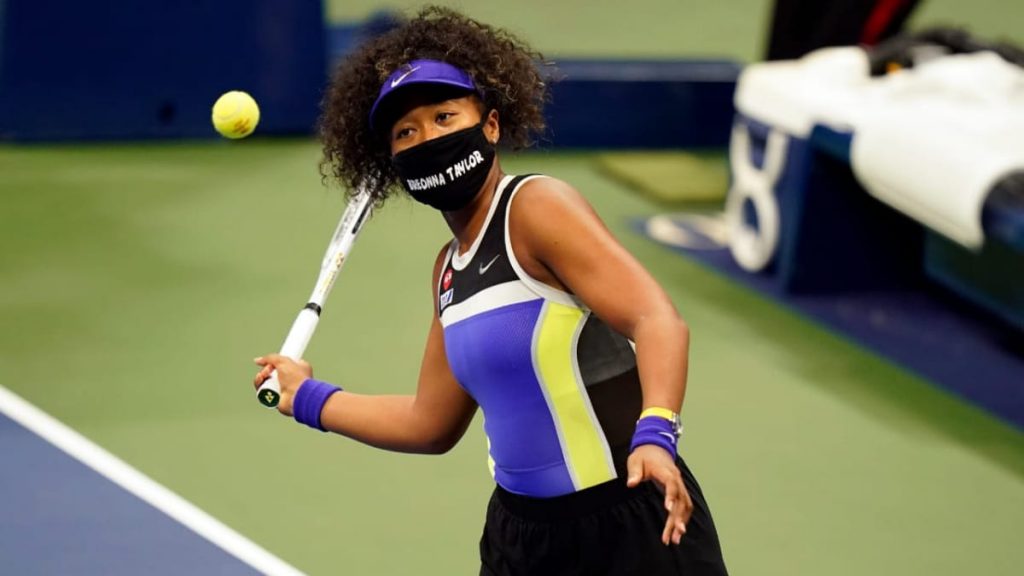 Earlier this year, NBA players earmarked post-game interviews to Taylor in the WNBA, the jersey has featured the names of women, such as Taylor, who have been killed by alleged police or racial violence.
Tennis player Naomi Osaka who won US Open 2020 on Sunday also wore a face mask with Taylor's name on it before her first round in the match. She uncovered six more masks with six other victim's name during the game.
"We have to continue to raise awareness with it and Naomi has been doing amazing, so huge congratulations to her," said Hamilton.
"I think she's an incredible inspiration with what she's done with her platform. I think we just have to continue to push on the issue."
Hamilton attained the Black Power salute on the podium after winning the Styrian GP in July.
Also read: Lewis Hamilton wins Tuscan Grand Prix to claim his 90th victory