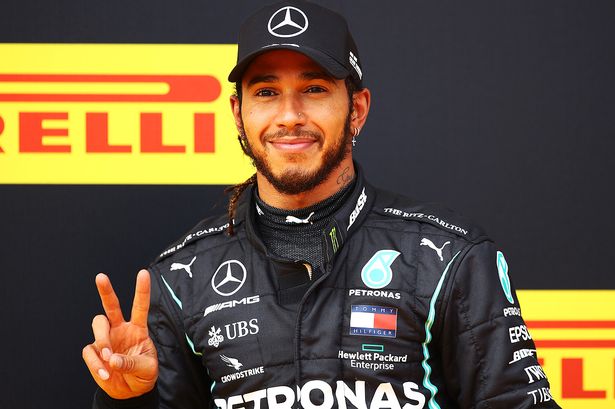 Lewis Hamilton registered 90th win of his Formula One career at Tuscan Grand Prix in Italy. Hamilton is now just one short of all time record holder Michael Schumacher.
Hamilton will now travel to Russia in two weeks, hoping to equalise Schumacher's all time record of 91 wins in Formula One.
High Drama at Tuscan Grand Prix
Mugello, which hosted its first ever Grand Prix had huge pileups, three restarts and finally only twelve drivers were able to finish the race. Hamilton finished first with 26 points in the race that was red-flagged twice.
He crossed the finishing line 4.8 seconds before his Mercedes counterpart Valtteri Bottas. Alexander Albon came third in the Tuscan GP to claim his first podium ever. Hamilton now has a lead of 55 points in the standings. He also received a bonus point for completing the fastest lap in the race.
On lap nine, the race was stopped for the first time after 4 cars piled-up. Following the incident, Grosjean accused Bottas of Mercedes for his reckless driving. He said that Bottas was trying to kill him. "That was f—— stupid from whoever was at the front, They want to kill us or what? This is the worst thing I have ever seen." Said Grosjean.
A dramatic afternoon ended at Tuskan with only 12 drivers able to complete the race.  Mercedes claimed the Top 2 spots with Sebastien Vettel of Ferrari finishing at 10th.
Also Read| US Open 2020: Dominic Thiem wins his first Grand Slam, take a look at some record