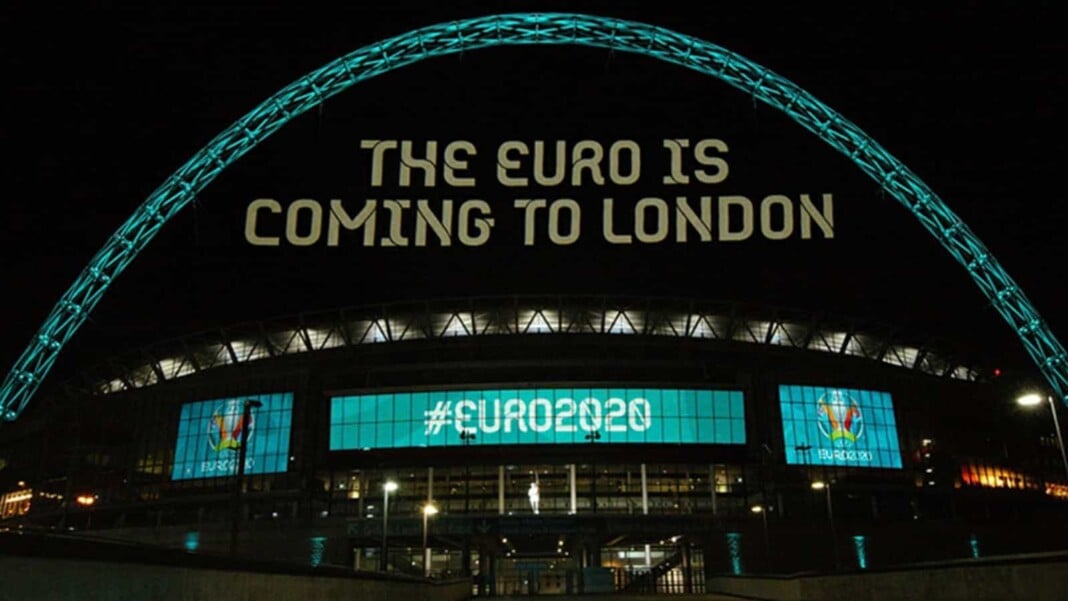 The Euro 2020 is all set to get underway on the 11th of June this month, and after a wait of more than a year, we(football fans) just can't wait for it to begin. EURO 2020 is supposed to be a "romantic" one-off event to celebrate the 60th "birthday" of the European Championship competitions.
One of the changes which the competition will see is in the number of venues over which the competition will be hosted this year. The 16th edition of the European Championships will not see a host country but will instead be played in 11 cities across 11 UEFA Nations.
We take a look at the biggest and one of the most iconic footballing venues in Europe which is slated to be a host to the Euro 2020 this year.
Wembley Stadium Details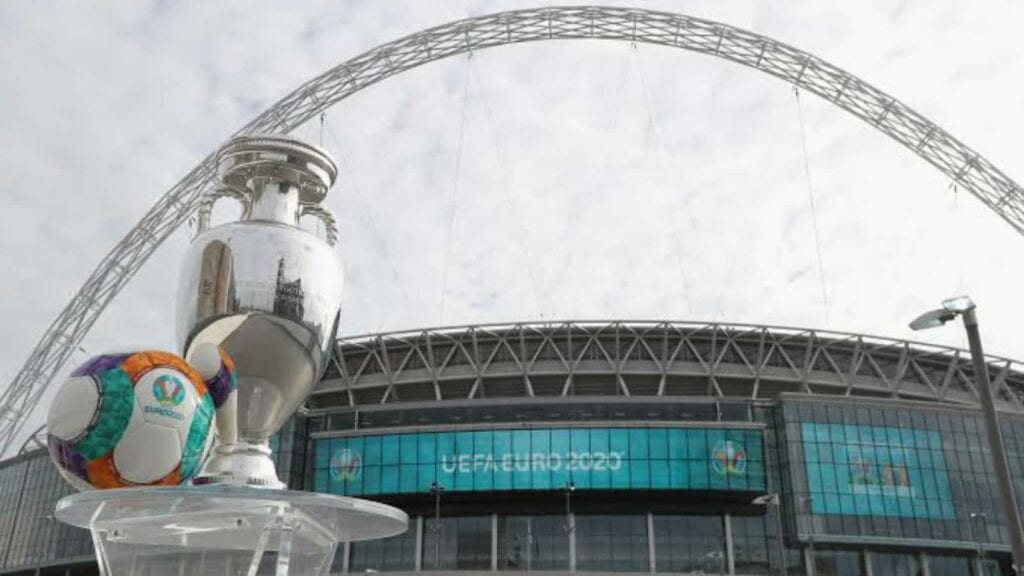 The iconic Wembley Stadium was re-opened in 2007 and is owned by the English Football Association. It generally plays hosts to England's international home games and the FA Cup final in the footballing season. The stadium boasts of a capacity of 90,000 which makes it the largest stadium in UK and the second largest in Europe.
The Wembley Stadium is set to host a total of 8 matches in the Euro 2020, the most number of matches which has been allotted to a particular venue. This came about after the removal of Dublin from the original venue list and an additional 2 matches were given to the iconic stadium.
Wembley will host all of England's Group D matches and will play host to the Round of 16, Semi-finals and the Finals of EURO 2020. Although it has a mammoth capacity of 90,000 the English FA have allowed only 25 percent occupancy in the Group Stages and Round of 16 fixtures due to the Covid pandemic protocols in the country. However, the number may increase by a 100 percent, i.e to 45,000 for the semi-finals and the finals of the competition if the situation permits.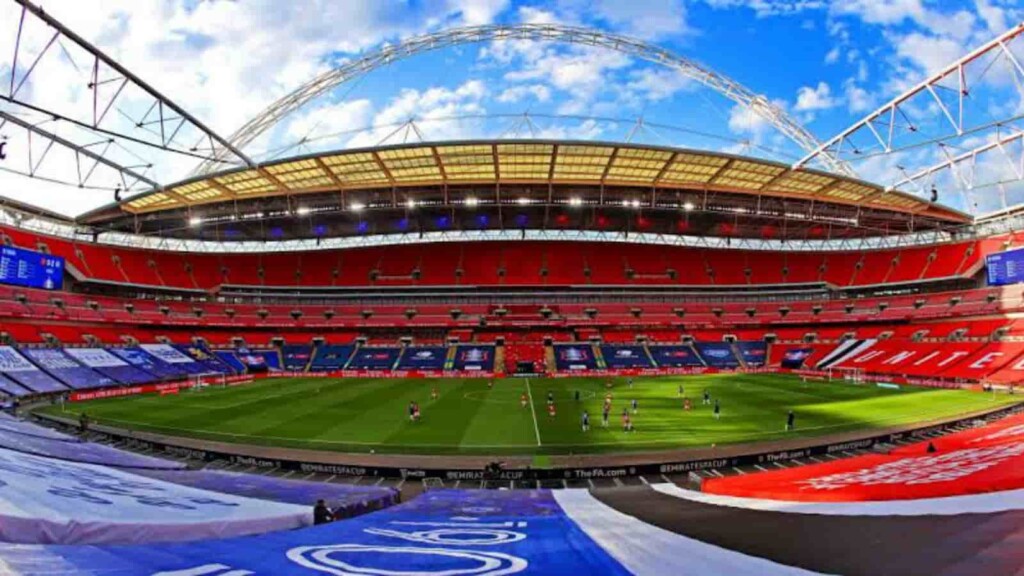 Normal capacity: 90,000
Number of Matches to be held– 8
Capacity for the Euros Group Stages and Round of 16: 22,500
Capacity for Semi-finals and Finals: 22,500/45000.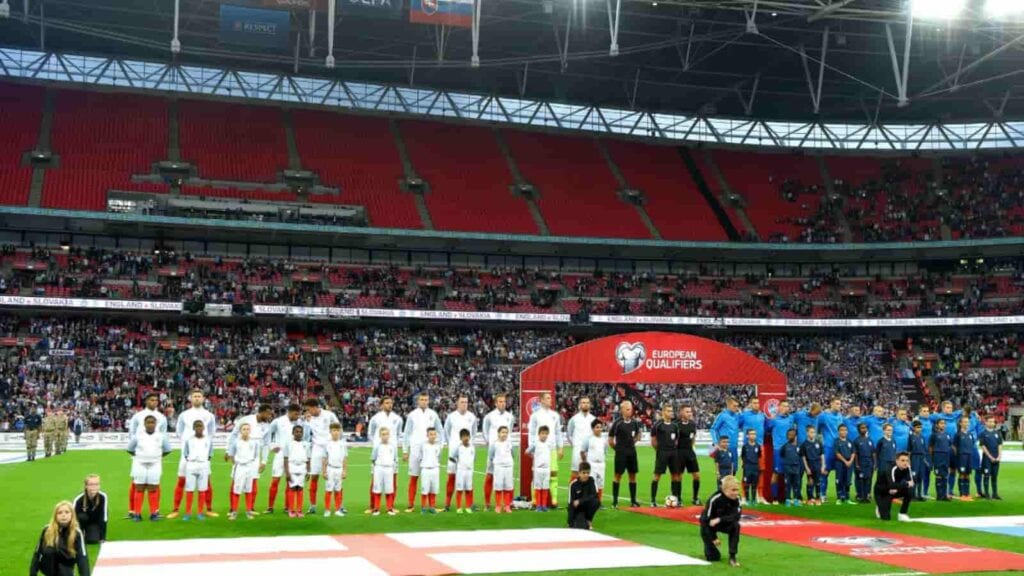 Matches slated to be held at The Wembley Stadium
| | | | |
| --- | --- | --- | --- |
| Round | Match between | Date | Time(UTC) |
| Group D | England vs Croatia | June 13 | 15:00 |
| Group D | England vs Scotland | June 18 | 21:00 |
| Group D | Czech Republic vs England | June 22 | 21:00 |
| Round of 16 | Group A Winners vs Group C Runners-up | June 26 | 21:00 |
| Round of 16 | Group D winners vs Group F runners-up | June 29 | 21:00 |
| Semi-Final 1 | Quarter-final 2 winner vs Quarter-final 1 winner | July 6 | 21:00 |
| Semi-Final 2 | Quarter-final 4 winner vs Quarter-final 3 winner | July 7 | 21:00 |
| Final | Semi-final 1 winner vs Semi Final 2 winner | July 11 | 21:00 |
Also Read: Manchester United re-start talks with Borussia Dortmund to sign Jadon Sancho