Nusret Gokce or better known as Salt Bae is a Turkish internet sensation and chef who went viral in 2017 because of his lavish lifestyle. Salt Bae rose to fame after an internet meme of him preparing and seasoning meat in his restaurant. The Turkish chef has now become very famous. He is often seen with celebrities and major personalities. He was also seen at the FIFA World Cup final in Qatar.
Salt Bae is one of the world's most famous food entertainers and chefs. His technique of adding salt to the dish is so well-known that it was often used as a celebration after a player scored in football. Salt bae is the owner of a chain of steak houses in Turkey called Nusr-Et. The chef recently went international after he opened his franchise in countries like the UK, the USA, Greece, Qatar, and Saudi Arabia.
He has often been seen with famous football players. Footballers like Lionel Messi, Cristiano Ronaldo, Manuel Neuer, David Beckham, and many more have clicked a picture with Salt Bae. Despite being so famous, he was seen in an awkward spot at the Lusail stadium as he ran down the pitch to celebrate Argentina's World Cup win.
Read more-Argentina fans hits back at Les Blues by starting their own "France stop crying" petition with 250000 signatures
Why did the chef come under scrutiny at the FIFA World Cup?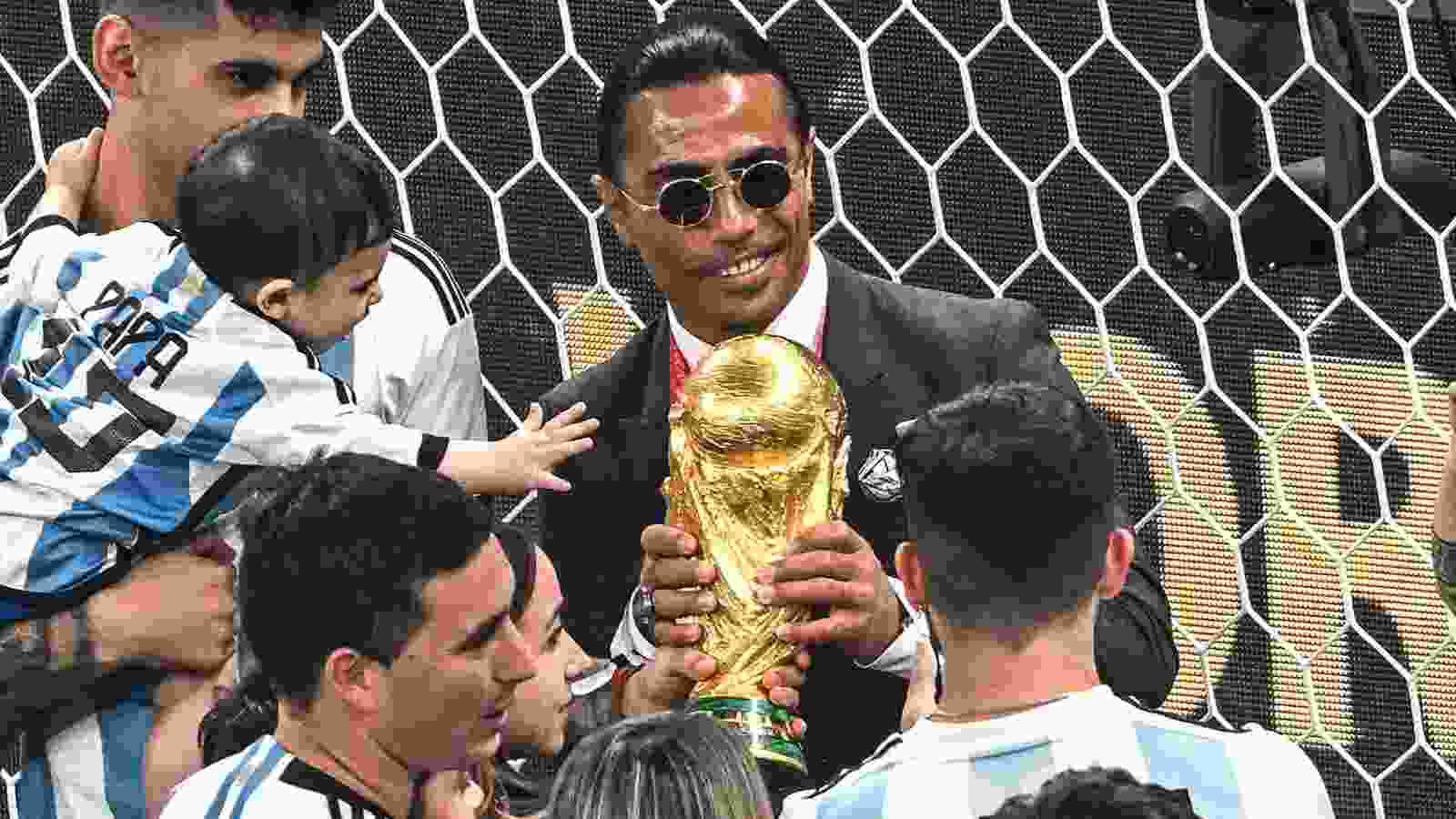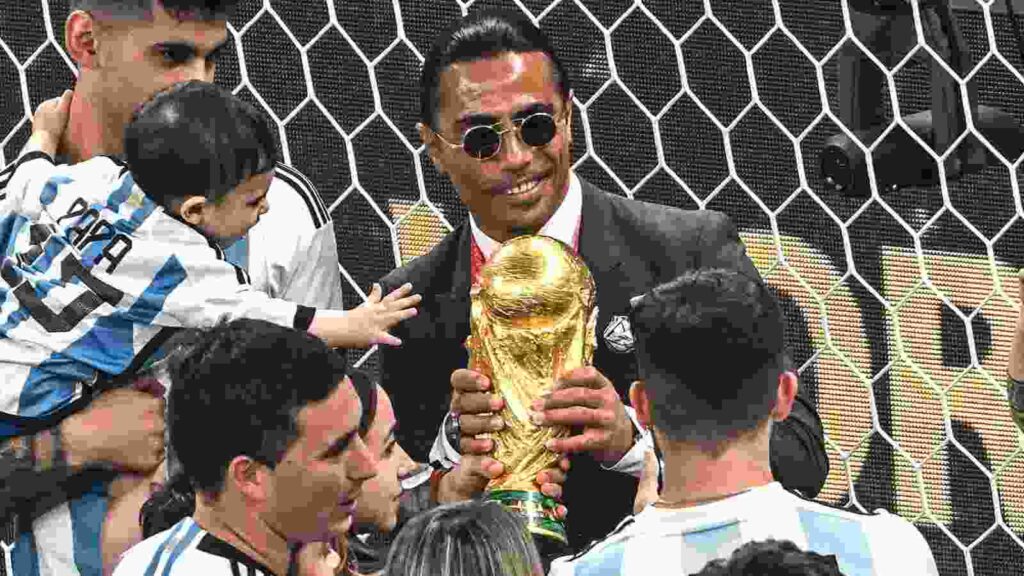 Salt Bae is an enthusiastic football fan and has often been seen with many stars from this world. Although, he got a little too comfortable with the Argentina team in Qatar. Fans around the World heavily criticized the Turkish chef. FIFA said he should expect legal action after accessing the stadium without permission and touching the FIFA World Cup trophy.
Salt Bae wanted to participate in the FIFA World Cup celebrations after Argentina lifted the trophy. He touched the golden trophy and a few winner's medals while he was down cheering the Argentine. He was also seen being blanked by Lionel Messi three times after he tried congratulating him after the victory.
The question is, how did he gain personal access to the stadium after the closing ceremony? FIFA announced that they would take care of this inappropriate behavior, as Salt Bae could expect a legal notice after his actions. The action should also be extended to the individuals who helped him to enter the premises.
Footballers close to Salt Bae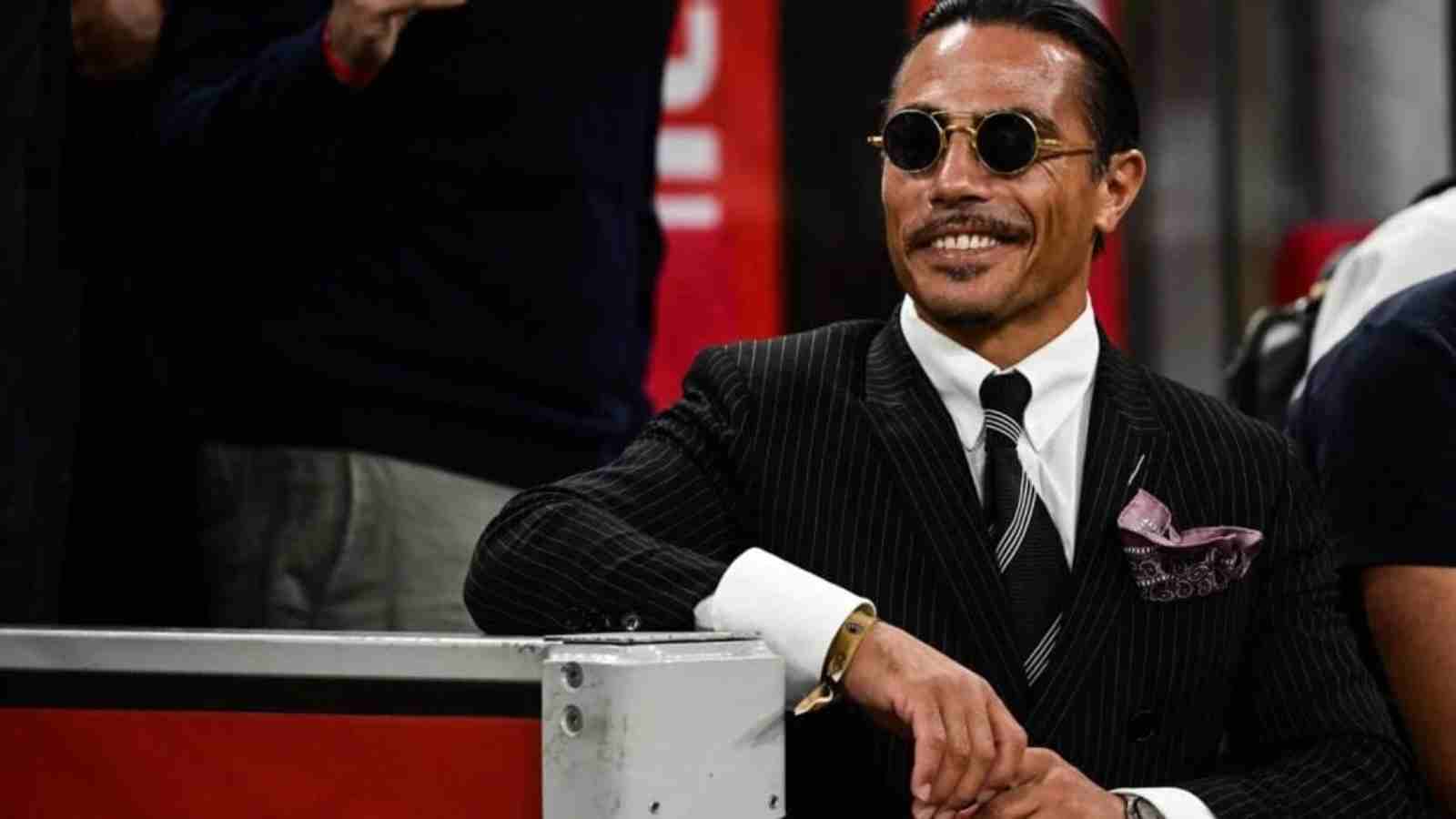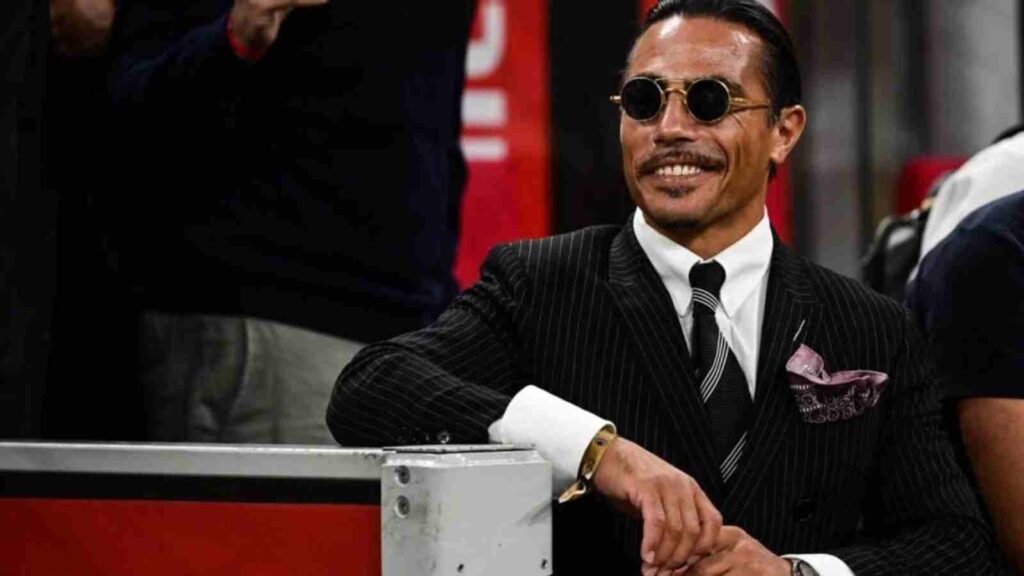 The Turkish chef's restaurant has become a spot for high-profile celebrities to eat. Because of the fame, he received online, Salt Bae often hosts priority guests, including MMA and football athletes.
He has been seen with footballers like Lionel Messi, Kevin De Bruyne, Mesut Ozil, Paul Pogba, Jesse Lingard, and so on. Football veterans like Diego Maradona, David Beckham, and even Gianni Infantino have also been clicking pictures with the internet sensation.
Read more-"We were not at the level," Barcelona manager Xavi rates Pedri and Gavi higher than himself and Iniesta
Also Read-"The worst World Cup of all time," Cristiano Ronaldo's sister slams 2022 FIFA World Cup