They call him Pele, and nobody knows how he got that nickname. It has clung on to the Brazilian icon, whose full name is Edson Arantes do Nascimento, for decades. Generations have identified with Pele, even if they have not been football fans. Sample this, Pele won his first World Cup in 1958 and the last of his three in 1970. That kind of longevity, grace, feel, fluency, playing in the inside left forward position made him The King.
If Muhammad Ali was The Greatest in heavyweight boxing, Pele has been The Greatest in football. These days, they debate GOAT (Greatest Of All Time) in almost every sport, from cricket to football and tennis to golf. None dared to make such comparisons relating to Pele as he transcended all barriers. As the Brazilian passed away on Thursday night, the football world weeps and wails. Every sporting fan is shattered.
Nobody wanted Pele to go despite the superstar suffering from cancer and being in palliative care. In common words, the highest dose of pain killers to not feel pain. If death is deliverance from suffering, Pele attained it. None wanted to see Pele in pain as he gave the sporting fans pure joy. Heck, what was it about Pele that he pulled at the strings of hearts of billions? Billions of hearts beat for Pele, and billions of hearts prayed for the icon.
Also Read: WWE world acknowledges the feats of Pele as the Football legend passes away at the age of 82
Pele brought Brazil back on the map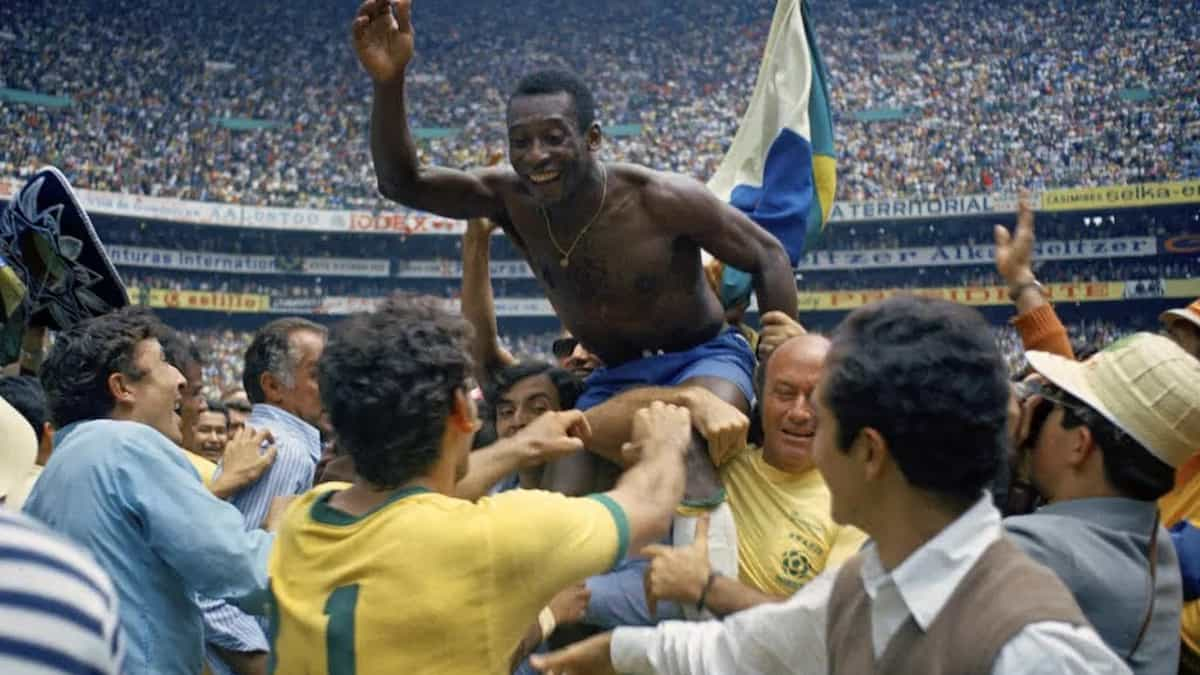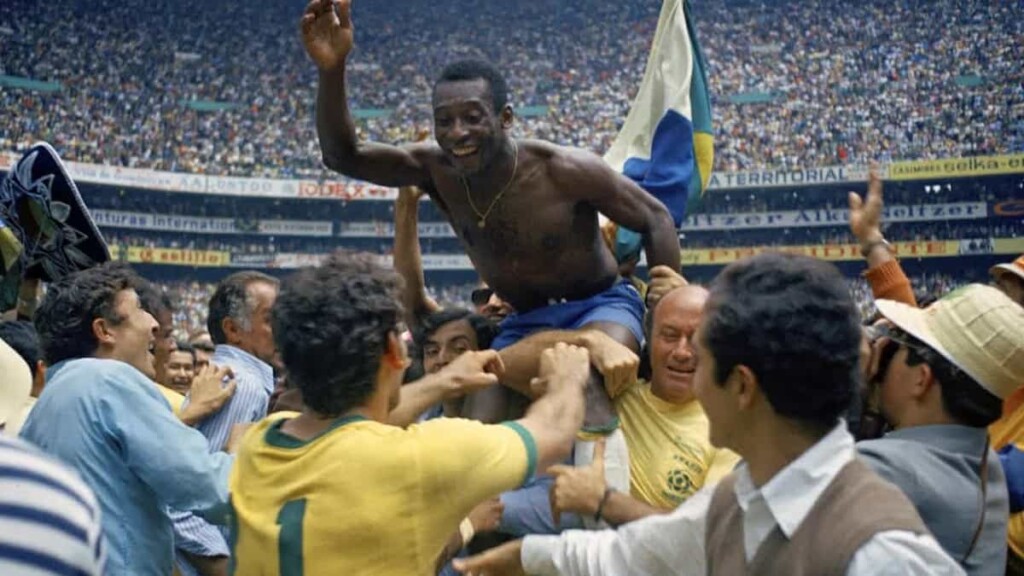 One man's heartbeat mattered to billions of hearts and then it stopped. Frankly, Pele would not want fans to weep. He made the world fall in love with Brazilian football — pure and pristine. To say that people love Pele is an understatement. He still defines Brazilian football and is revered for all that he achieved. For a man with 14 goals in World Cups and 77 goals overall in 92 matches for Brazil, Pele does not need the bandage of stats to hold him together. There is even confusion over his actual goals scored, it's well over 1200!
Legends are legends, you do not need to find facts and figures to highlight them. You adore them, love them, and will give an arm to see them in flesh and blood. As Kolkata did in 2015, when he came in 2015 and celebrated his 75th birthday with Sourav Ganguly and Mamata Banerjee and the Kolkatans.
At 82, Pele had lived a full life, yet, the world wanted him alive. Forever. Ah, how greedy are humans, not wanting to let go of a man in pain? Cancer is dangerous, painful, and traumatic. And end stage, cancer cannot be treated by marvels of modern medicine where chemotherapy, radiotherapy and so on are common phrases. To be on palliative care, to be injected with the strongest injections to not let him feel the pain, Pele was suffering.
Did the world want to see a legend, a man worshipped as God suffer? No way. This was a Catch-22 situation, truly. You never want to lose your loved and dear ones, you will spend fortunes to keep that heart beating. That was the situation in Brazil now for more than a few weeks. For the Pele family to be in the hospital during Christmas was painful. Yet, that's where got the best care.
Pele did not experience pain, as in trauma. For, he was on all kinds of medicines to ensure the pain was managed medically.
Pele was one of the all-time greats in sporting history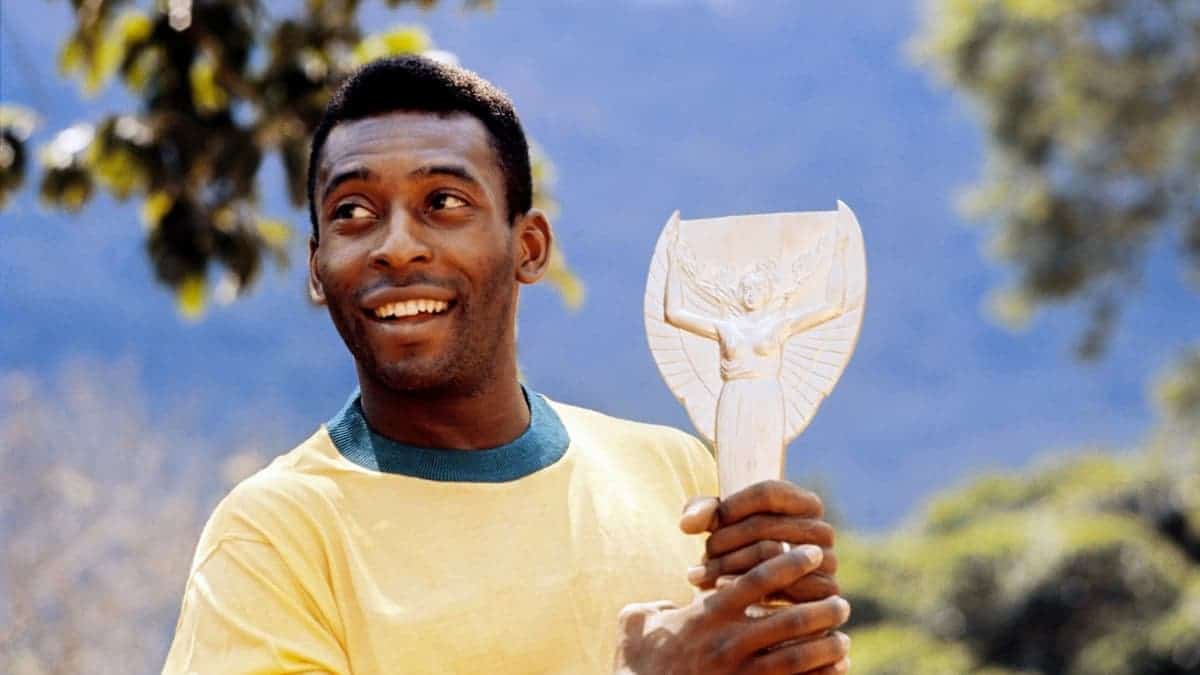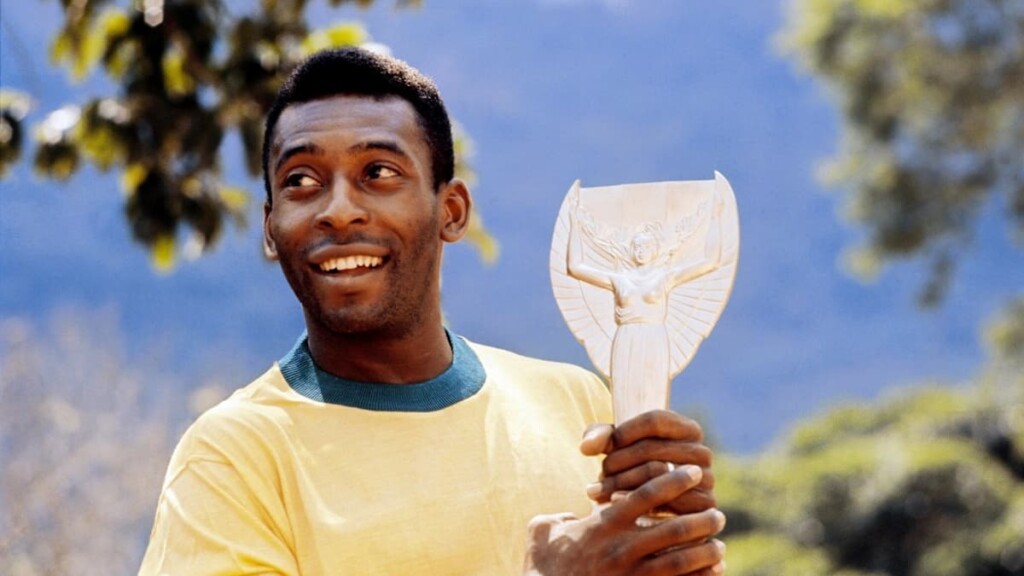 When we speak of all-time greats, there are a few names which will always rank on top. Names of Pele, Muhammad Ali, Don Bradman and hockey legend Dhyan Chand are evergreen, no matter whether Google or any other search engine begs to differ. Pele comes from a very different era, the late 50s, stretching till 1970. When he won Brazil the first World Cup in 1958, he was declared a national treasure. The story goes Brazil never wanted him to play in Europe, though he did leave his mark for New York Cosmos, in another continent.
Today, when you talk of GOAT in football, knives will be out. People are ready to forget maverick Maradona, commonly known as Diego. This generation is still battling over Lionel Messi and Cristiano Ronaldo, where Messi becomes the best. Pray, do titles define greatness or winning one FIFA World Cup, like in Qatar?
Will we talk of Virat Kohli as an underachiever as he has not been part of a World Cup win? The same thing was happening to Sachin Tendulkar as well, till India won the 2011 World Cup in Mumbai under MS Dhoni.
Greatness has no definition, Greatness is an emotion, a feeling, a thought, or a gesture. It touches you, even though you may not feel it. When legend Cassius Clay aka Muhammad Ali boasted he was The Greatest, the world did not laugh. He boxed, he punched, he danced, and he was all over. Call it a KO or call it felling the rival to the ground with those lusty thuds, Ali was a terror. He loved to spill the opponent's blood on the floor and ropes.
Pele was calm, composed and had magic flowing through him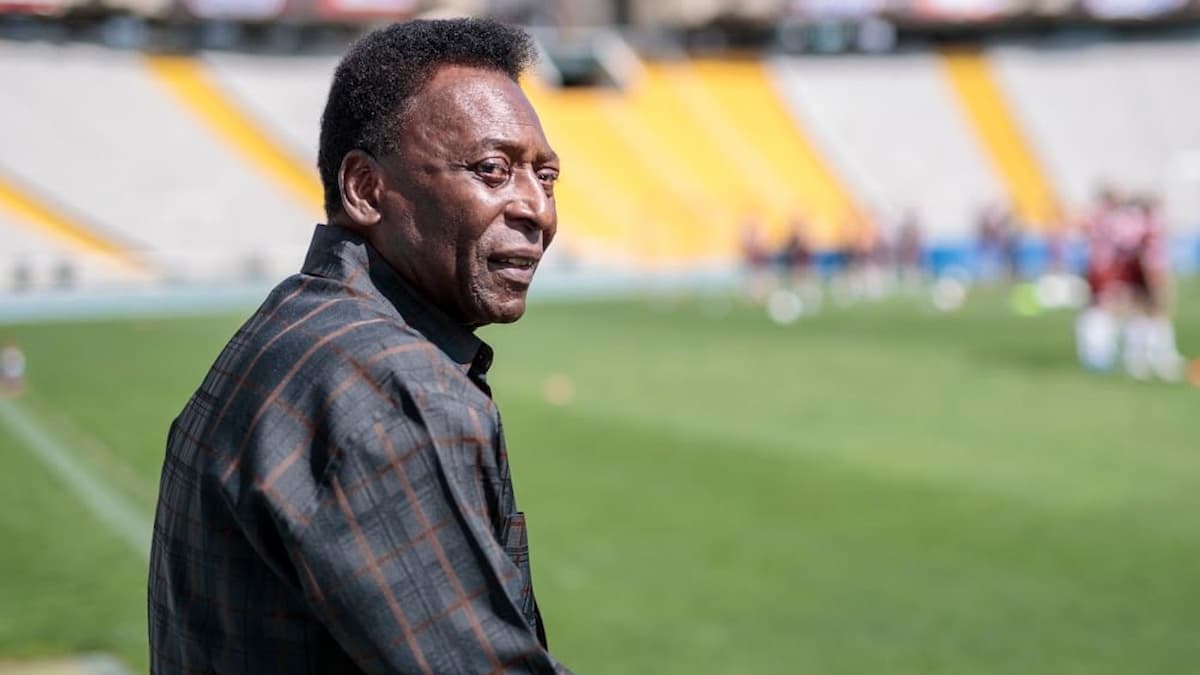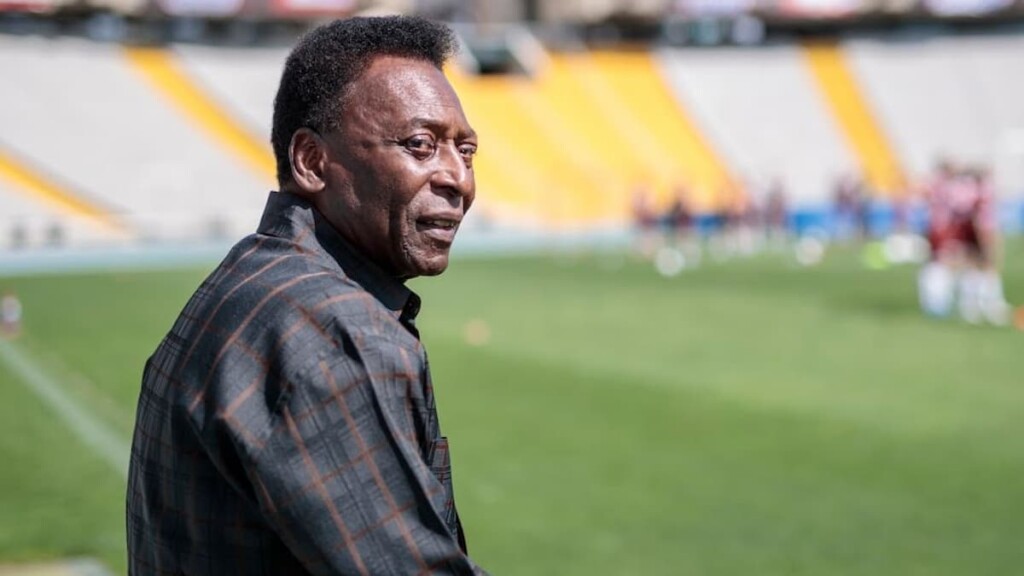 Mercifully, Pele was never violent in his sport. For the few videos of him still there to be viewed, his magic stemmed from anticipation, skills and also reading the movement of players on the opposite side. Football is about genius and creativity, which sticks with Pele. You have to arrive at your own conclusions as to why the Brazilian icon had the world at his feet. He was injured in the 1962 World Cup but bounced back to win two more.
Such feats made people love Pele and Brazil. The two became twins of sorts. That's why, even today, when you talk of football, flair and fluency, Brazil and Argentina churn you. The phrase, "Till Death Do Us Apart" has been heard so often. None wants to use that with Pele, a superstar who adorned headlines in an age when there was no social media. Today, social media is at a saturation point. Yes, thanks to social media, Muhammad Ali, Maradona and Pele live on. The first two are gone and Pele was there like the final flicker of a candle.
Elton John sang, "Like A Candle In The Wind." One is reminded of those lines reminiscing about Pele. Immortal, yes. Legend, yes. You will live in hearts forever, there will be no "till death do us apart." That's the impact of Edson Arantes do Nascimento. Pele, in short.
What lamps ceased to burn, and what hearts ceased to beat? Pele, the world loves you even more, with tears and trauma now gripping the Universe.
Rest In Peace.
Also Read: Messi or Ronaldo? Brazilian legends Pele, Ronaldinho answer
Also Read: Legendary footballer Pele dies on the same day as Michael Schumacher's horrific life changing accident