After experiencing an injury setback during Chelsea's victory over Bournemouth, Reece James referred to 2022 as "the toughest year" of his career thus far. Since suffering a catastrophic knee injury against AC Milan in the Champions League on October 11, James made his first competitive start in the 2-0 victory over Bournemouth.
The 23-year-old was unable to make England's World Cup team as a result, and his return to competitive matches did not go as planned as he was forced to be replaced by Cesar Azpilicueta in the 53rd minute of the game, with Chelsea leading 2-0. Following the latest setback, the right-back posted an emotional statement to social media in which he acknowledged that his fitness problems over the previous year had negatively impacted his mental health.
James wrote on Twitter: "2022 has been the toughest year to date. Just wanna thank you all for the support, none of you go unnoticed. It's naturally effected me mentally, I'm currently just tryna deal with the cards I've been dealt. I hope your end of year is filled with peace, joy & happiness."
James left the field after experiencing knee pain, and Chelsea manager Graham Potter might be without the defender for a considerable amount of time. When asked about James' condition after the game, he responded: "I'm not sure on the state of the injury. Too early to say. You can see his quality. It's a blow for us. Fingers crossed. We'll see how bad it is."
Also Read –Qatar University to covert the room Lionel Messi stayed at during 2022 FIFA World Cup into a museum
Chelsea's Reece James will be out for at least a month according to latest results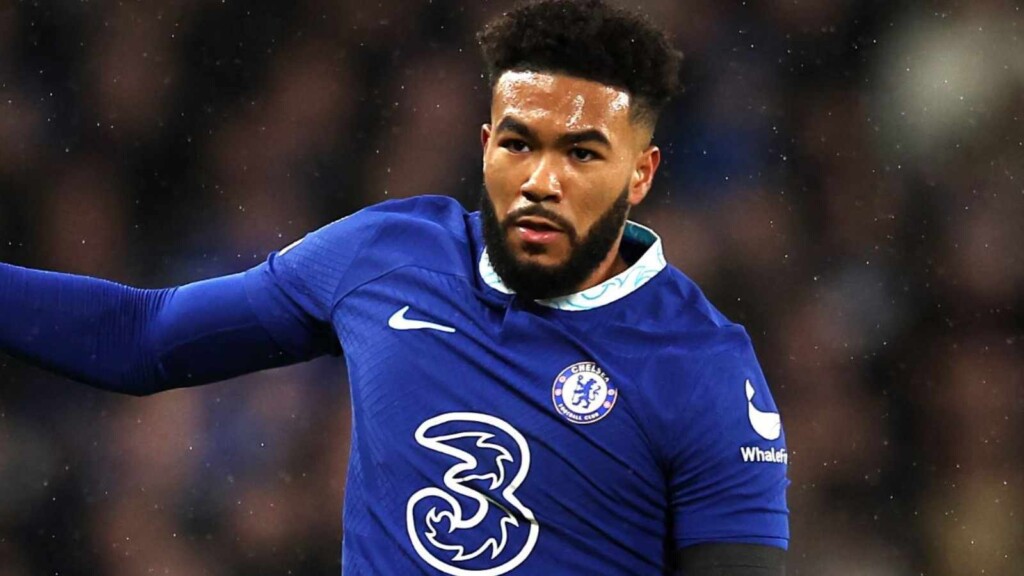 According to scan results, Reece James' most recent knee injury will keep him out for up to a month. The Chelsea right-back played against Bournemouth on Tuesday after missing England's World Cup campaign due to an injury sustained in October. But James only lasted a little over 50 minutes when he collapsed once more, this time holding his knee. Coach Graham Potter was "concerned" because the injury occurred in the same place as the previous one, and Chelsea acknowledged James had a setback.
"Defender Reece James underwent assessment earlier today after being substituted during the second half of last night's 2-0 Premier League victory over AFC Bournemouth due to a knee injury," a statement read on Wednesday. "Scan results have regrettably confirmed a setback for the 23-year-old, with Reece now set to be ruled out for up to a month."
Also Read –"It's annoying and stressful," French teammate reveals Kylian Mbappe's annoying trait
Also Read-"Para Ziva," Lionel Messi gifts signed Argentina jersey to MS Dhoni's daughter Ziva