Even though his side France lost to Argentina in the 2022 FIFA World Cup final, Kylian Mbappe shone the brightest on the biggest stage. He scored three goals becoming the first player to do so in a World Cup final since Geoff Hurst in 1966. It's all in the past now that news has it that Mbappe has started practising with his PSG teammates just two days after the World Cup.
With the 2022 Ligue 1 season resuming, Mbappe has set his priority straight with his goal now to fire PSG to their first continental glory alongside teammates Neymar and Lionel Messi, who defeated him in the World Cup final. But now his France teammate Adrien Rabiot has talked about his most irritating trait. The two have a long history together and were also club teammates at Paris Saint-Germain from 2017 to 2019.
On his way back to Juventus, Rabiot was questioned by Le Media Carre about whether or not there is something about Mbappe that annoys him. The 27-year-old responded by making a joke: "Kylian annoys me when he changes his voice in interviews. When we are together, he speaks normally, but when you watch the interview, I don't know why, his voice changes. It's annoying and stressful." Rabiot smiled as he responded in a sarcastic manner.
PSG will play against Strasbourg at Parc des Princes tonight in their return to action. Meanwhile, Rabiot's Juve contract is set to expire in the summer. Tottenham are reportedly highly interested in the 27-year-old midfielder, and manager Antonio Conte is expecting experienced additions.  Rabiot would cost roughly £13.5 million to sign in January.
Also Read: Manchester United joins Liverpool in pursuit of 2022 FIFA World Cup's Young Player of Tournament winner Enzo Fernandez: Reports
Real Madrid to break the bank for PSG superstar Kylian Mbappe only under this one condition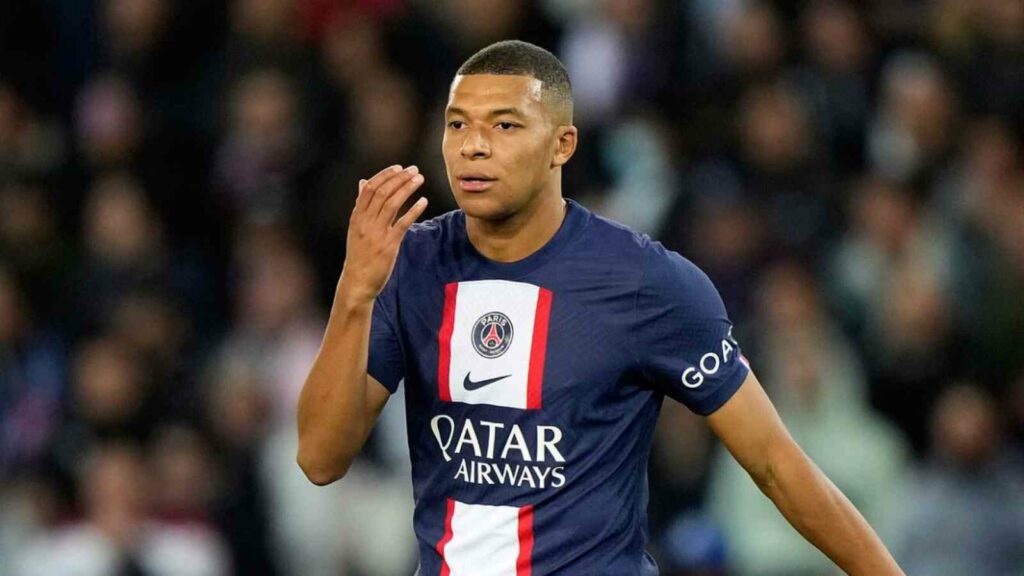 It is always known that Kylian Mbappe's ultimate destination would be Real Madrid at some stage of his career. After rejecting Los Blancos in May to sign a new contract with PSG, there were reports of Mbappe regretting his decision in September itself. Now, new reports have emerged which state that what was assumed to be a 3-year contract with Le Parisians is actually a 2-year with an option for another year.
It makes sense for PSG to cash in on Mbappe in the next summer to get maximum value out of the 2022 World Cup Golden boot winner. There is a twist in the tale as Real Madrid are ready to go all in for Mbappe on only one condition.
Los Blancos wants to sign Mbappe with a release clause inserted into his contract so that they could hold all the leverage in the future. Mbappe's mood swings have already irritated Madrid president Florentino Perez. That's why he wants to make sure that his huge outlay on him pays dividends.
Also Read: "A big, big mistake," Former Manchester United captain slams David Beckham for promoting Qatar at 2022 FIFA World Cup
Also Read: "False promises," Jesse Lingard blames Manchester United and former boss Ole Gunnar Solskjaer for his exit