Cristiano Ronaldo added another glorious chapter to his enriching bio against Ghana in the 2022 FIFA World Cup in Doha. At 37, under the lens now for over a week, the entire glare was on one man who dared to call the bluff of Manchester United. The early nervousness was palpable on Thursday, as he fumbled with a few chances, in front of the goal.
Then came that kick, literally, as he etched his name in history. To be featuring in five World Cups and scoring a goal in each is massive, where he surpassed legends Pele, Uwe Seeler, and Miroslav Klose. That the result for Portugal was close, would be stating the obvious, as a 3-2 margin conveys an impression as if the winners scraped through.
In an age where longevity is defined not just by appearance, the performance also counts. If you were to make a comparison with a legend like rower Steve Redgrave, the Briton won six medals in five Olympics between 1984 and 2000. That was truly impressive for longevity and the ability to win. Of course, comparing two sports very different in nature may be a bit diabolical.
In an individual sport, an athlete at the pinnacle is doing it for himself or herself, as well as the nation he or she represents. Had Portugal lost to Ghana, carping critics would have castigated Ronaldo, for the British media still sees in him traits of a villain!
Also Read: "Cristiano Ronaldo would've broken Diego Costa's neck if that went in" – Twitter reacts as Portugal seals off narrow win against Ghana in 2022 FIFA World Cup opener
Scoring a goal in the fifth successive World Cup for Portugal is a big deal for Cristiano Ronaldo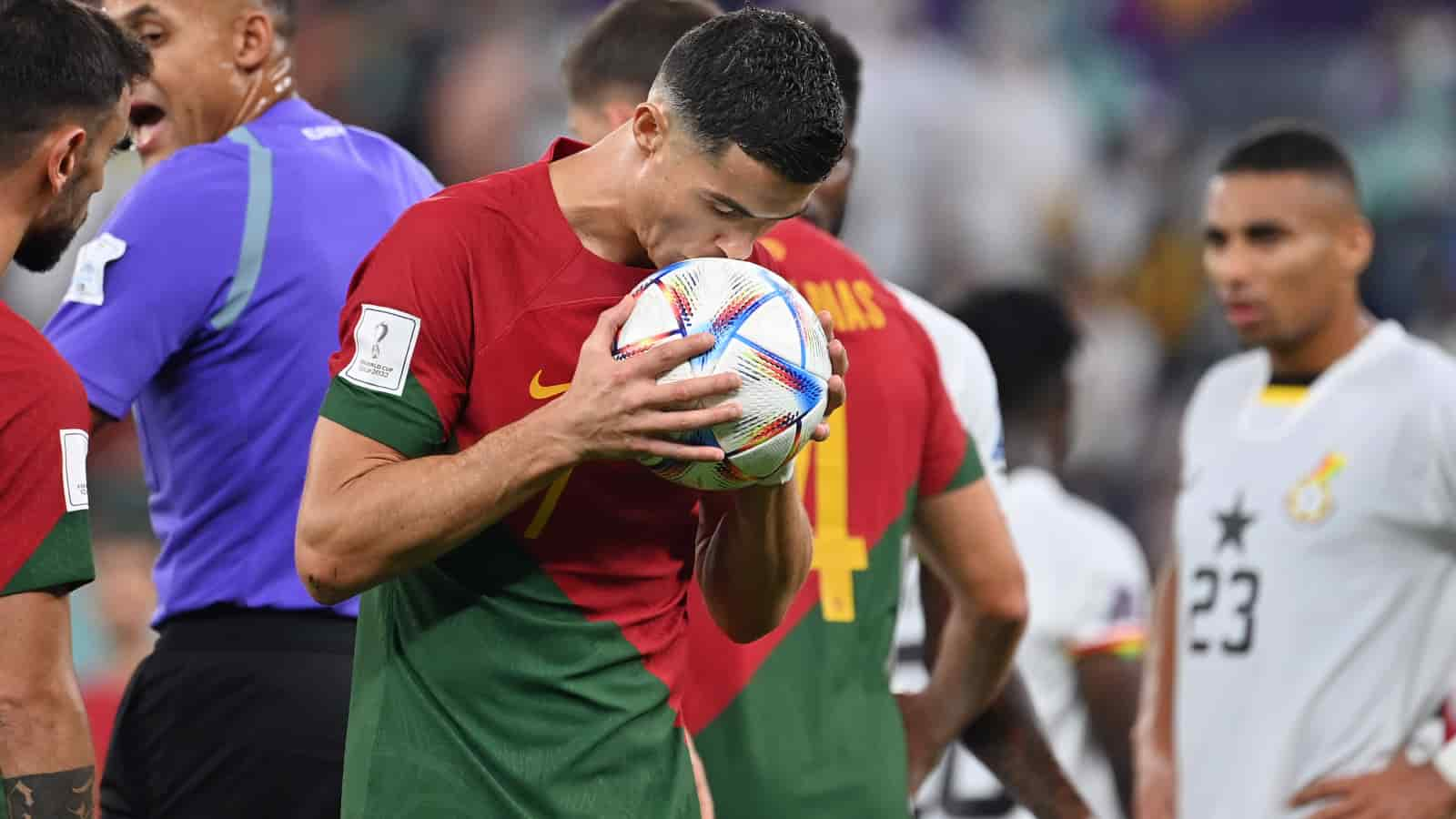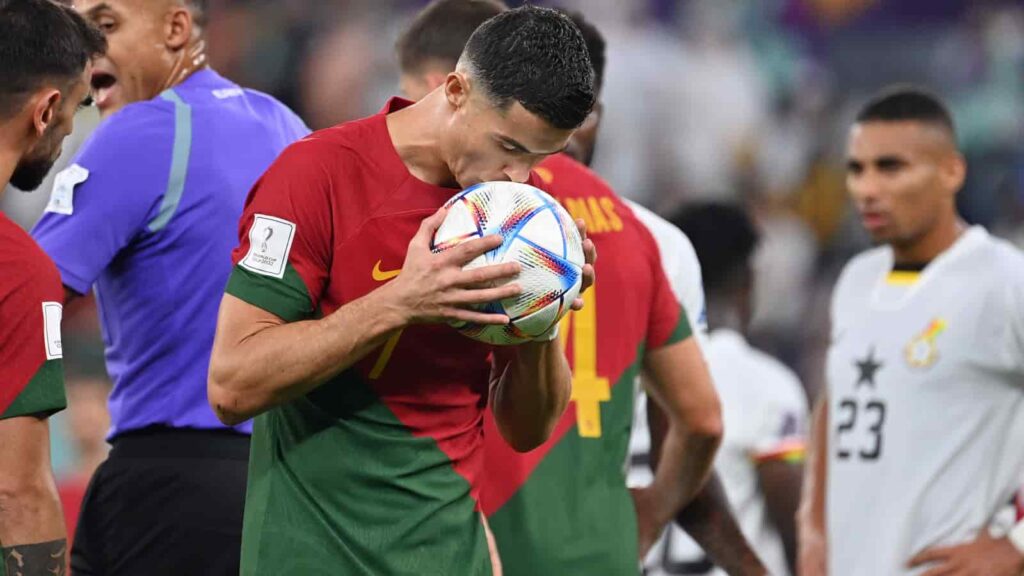 Frankly speaking, Ronaldo and his last club at Old Trafford have buried their differences and moved on. Yet, for the British media at large, painting Ronaldo ugly sells. It makes great copy for them. Perhaps, that is why at the mandatory post-match conference on Thursday, Ronaldo did not answer in English but in Portuguese. It's clear, out there in Qatar, he is there as Portugal's captain, with a massive job on hand.
His answers, in translation, were crystal clear as water, that to get through the first match was the biggest thing. At a time when favorites like Germany and Argentina have bombed at the box office in their first-day first-show appearances, Ronaldo showed that he could still be a force to reckon with. To think he will have the same speed on the ground is wrong.
At 37, he looks superbly fit. His chiseled-out frame would have made a great canvas for Rembrandt or Michelangelo to paint. Ah, those two men departed long ago, leaving behind works that are still marveled at. It is very easy to dig holes into what Ronaldo did wrong. But the biggest thing was he scored against Ghana.
It releases some amount of steam from the pressure cooker environment which he got into, courtesy of his two-part interviews with Piers Morgan Uncensored. Images of Ronaldo as GOAT (Greatest Of All Time) are already doing the rounds on social media, even as Lionel Messi fans are wondering how he messed it up in the opening encounter.
The Portugal versus Ghana match was a close encounter, no denying that. Where Ronaldo showed he is in great state and super shape is his mental approach and remaining cool. The unflappable temperament, which adds more sheen to his persona, stood out. To have been 'in the box' for cross-examination by critics for speaking the truth has not been easy in recent days.
It certainly would have drained him emotionally, too. If giving freedom to his expression was needed, this time, not with words, but with action, Ronaldo let his studs do the talking. Mind you, he is still a stud in many ways. Perhaps, it is a combination of his work ethic, discipline, and possessing that lethal kick on the dead ball which still marks him out as a winner.
There is a difference between a winner and a champion, in sports. It is pretty nuanced. Yes, Portugal has not won the World Cup in a long time. To blame Ronaldo for it would be so easy. Spare a thought for what joy he has given to billions of fans in clubs and country football. A lot of us have grown up watching or seeing videos of Eusebio and Luis Figo, the good old Portuguese legends.
Ronaldo, or CR7, has been stand-out, a man who wins hearts in many ways, on and off the field. This World Cup could well be his last journey. Tearful? Yes. Win or lose.
Also Read: King of Spain congratulates team after dominating victory over Costa Rica at 2022 FIFA World Cup; takes home Gavi jersey signed by all players
Also Read: FIFA to investigate Mexican fans' derogatory chants targeted at Poland players during 2022 FIFA World Cup match