The Dani Alves issue continues to spark headlines after the player was alleged of committing sexual assault on a woman at a nightclub in Barcelona. His mother recently commented about the issue and expressed how it pains her to see her son in jail. She believes in her son's innocence and is doing everything possible to see him released.
After her son went to prison, she posted several stories on social media, citing his innocence. " My family, my life, I love them to infinity, it is beyond what God has united, no one can separate. I know that my smile bothered you so much that the traitors of Judas took him from me in those 40 days, but my faith in God will not be able to take it away from me, I remain firm and strong towards victory," she wrote.
"Friends who will never betray you if you feed a dog for 3 days will remember you for 30 years if you feed a person for 30 years they will forget you in 3 days", his mother added seemingly pointing out at someone for her son's fate.
The former right-back's case is yet to find a conclusion and the latest defense strategy used by his lawyer has failed according to reports. The players risk up to 12 years in prison if it is concluded as rape.
Related: WATCH: Dani Alves' wife spotted dancing and partying in Dubai amidst husband's ongoing s***al assault trial
Lionel Messi vs Dani Alves trophies – who is the most decorated player?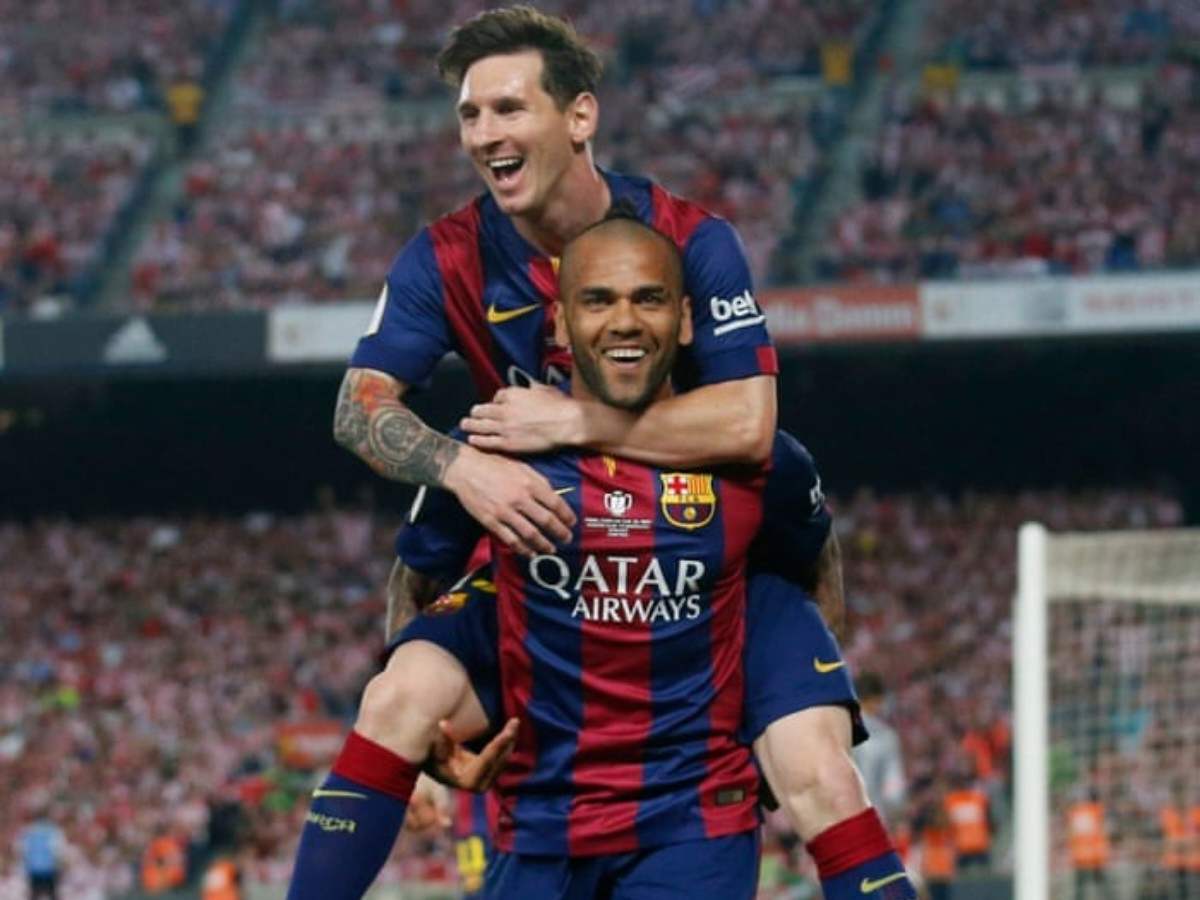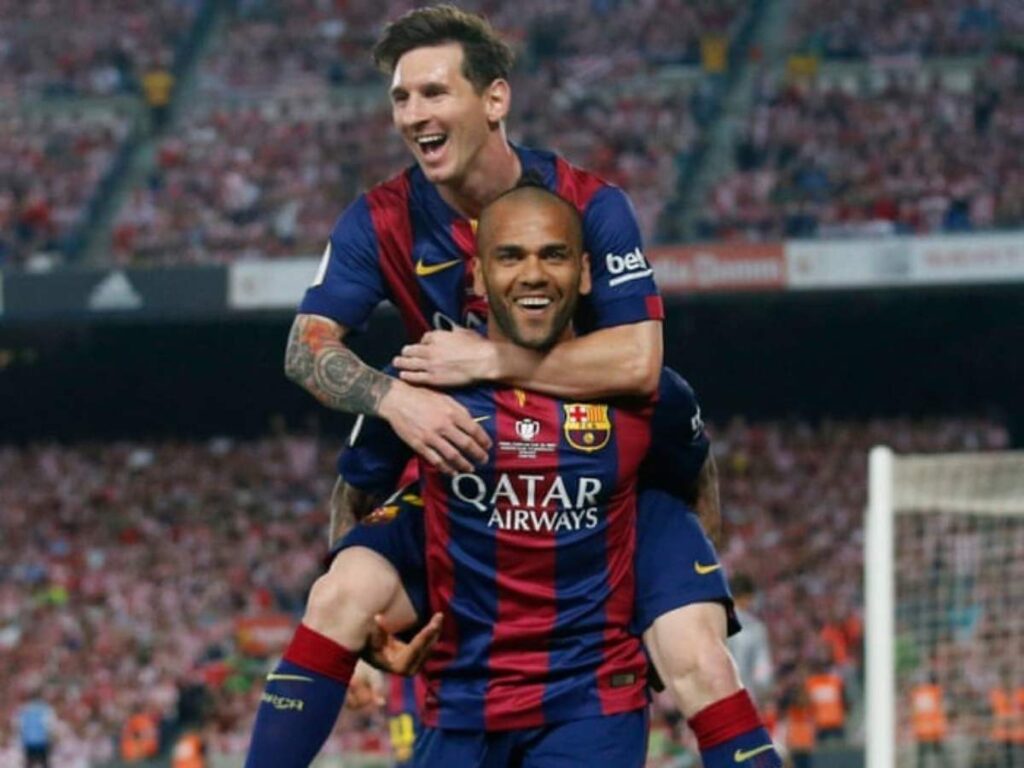 There is no doubt that both Messi and Alves are two of the best players of their generation at their respective positions and has earned numerous successes in both club and country. They have even been teammates at Camp Nou for a brief stint and won a record-breaking six trophies in a single season, a feat that only Barcelona and Bayern Munich could achieve.
Dani Alves has won 43 trophies throughout his career, which makes him the most decorated player ever. His most notable trophy collection was during his stint with the Blaugranas, where he won twenty-three trophies with the club. He also played for other European teams, including Paris Saint-Germain winning five trophies. Other European teams are Juventus with two trophies and Sevilla with five.
Lionel Messi is arguably one of the best players of all time. He's won the biggest trophies in world football which include the FIFA World Cup, Copa America, Champions League, Club World Cup, and La Liga. The Argentine played most of his career at Barcelona, winning many trophies with the club. He has currently won 42 trophies which makes it one short of his former teammate.
In case you missed it:
Marco Asensio ditches Real Madrid; to join rivals Barcelona this summer: Reports
"The audacity of this clown," Karim Benzema slams Didier Deschamps for French World Cup Squad exit claims