Ecuadorian youngster Kendry Paez is now the youngest-ever player to score in FIFA U20 World Cup history. Kendry is widely regarded as one of South America's most promising young players. He has scored on his first senior appearance for Independiente in February at the age of 15.
The precocious starlet has once again turned heads throughout the world. This is due to his performance at the U20 World Cup. When Kendry was given a starting spot in Ecuador's group stage match against Fiji, he put in motion an eventual nine-goal blowout, courtesy of his country's opening.
The midfielder created history by becoming the youngest player ever to score at the U20 World Cup. Chelsea appears to have an attractive player on their roster in Ecuadorian 16-year-old Kendry Paez. The youngster impressed in the U20 World Cup, and Blues fans are already enthusiastic about his chances when he turns 18 in 2025. Paez will only be able to join the English club when he turns 18 and is of legal age.
In case you missed:
Cristiano Ronaldo's right foot or Lionel Messi's left foot? Erling Haaland reveals what he will prefer to be a better player
Georgina Rodriguez flashes off £1 million necklace at the Cannes Film Festival, the same worn by Rihanna and Karina
Chelsea are very keen to sign the 22 years old midfielder from Sporting CP this summer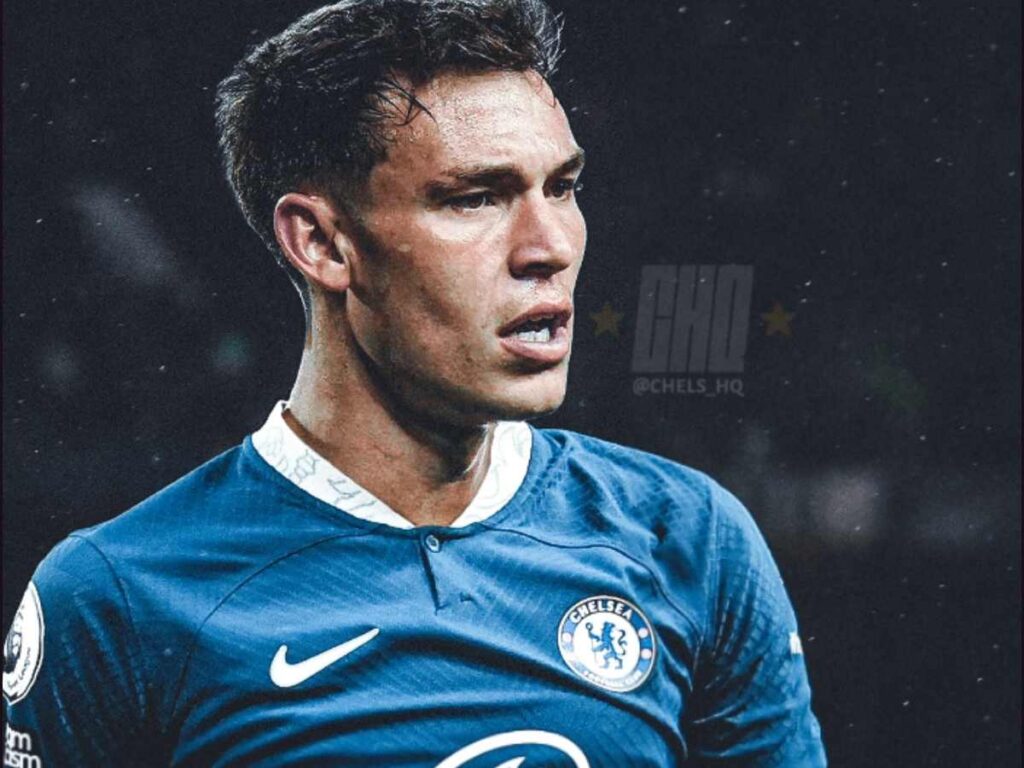 Chelsea FC are keen on signing Sporting CP's Manuel Ugarte this summer. The club seems to be desperate to bring in a new defensive midfielder for the next season and 22 years old seems to fit the bill just fine.
According to reports, Ugarte is very close to joining Chelsea and fulfilling his desire of playing in the Premier League. Reports also suggest that the fee would be in the region of €65 million. The contract is thought to be for six years as it is the current practice under the Boehly regime at Chelsea. Sporting paid Famalicao just £5 million for Ugarte in 2021 and look set to make substantial profit on the player.
Ugarte has reportedly attracted a lot of interest from other European clubs as well. Liverpool, Newcastle and Aston Villa have also been linked. But transfer expert Fabrizio Romano claims Paris Saint-Germain have placed a bid for Ugarte. Although he claimed that the bid is with "different payment terms" than the €60 million release clause said to be in his contract. However, he also maintained that Chelsea are "absolutely in the running" for Ugarte, who is represented by super agent Jorge Mendes.
Although Chelsea have Brighton midfielder Moises Caicedo on their list of options going into what promises to be a massive summer window. They are still extremely high on Ugarte though. Sources say that the club recently sent a representative to Lisbon and are more than happy to rival PSG for his signature. Ugarte has made 84 appearances for Sporting, scoring just one goal but developing into one of the best defensive midfielders in Europe.
Related News:
"Balon D'or incoming; Signing of the season"- Fans react after Erling Haaland wins Premier League's Player of the Season award
Cristiano Ronaldo's right foot or Lionel Messi's left foot? Erling Haaland reveals what he will prefer to be a better player