Manchester City forward Erling Haaland has picked Cristiano Ronaldo's right foot instead of Lionel Messi's left. The interviewer asked Haaland: "Ronaldo's right foot vs Messi's left foot?" Haaland replied: "Since I have an okay left foot, I would prefer to take Cristiano's right foot." The Norwegian had an astonishing debut season in Premier League history.
Cristiano Ronaldo's right foot and Lionel Messi's left foot have been the two mythical weapons in world football over the last 15 years or more. Starting with the two-goal performance against West Ham on the opening weekend, Haaland has taken English football by storm. A mind-blowing 36 goals, four hat tricks, scissor-kick acrobatics, and a bunch of scoring records including the most goals in a 38-game season.
Haaland has added a new dimension to Guardiola's attack, given he can play as a target man when City has possession and as a counterattacking weapon on the rare occasions the team is not dominating the ball. Overall, Haaland has scored 52 goals and has provided nine assists in 51 matches this season. Manchester City has already won the Premier League and is in the finals of the UEFA Champions League and the FA Cup.
Related: Erling Haaland finally reveals the name of his favorite video game via Instagram story
Erling Haaland sets new Man City exit date as report reveals striker never intended to fulfill his contract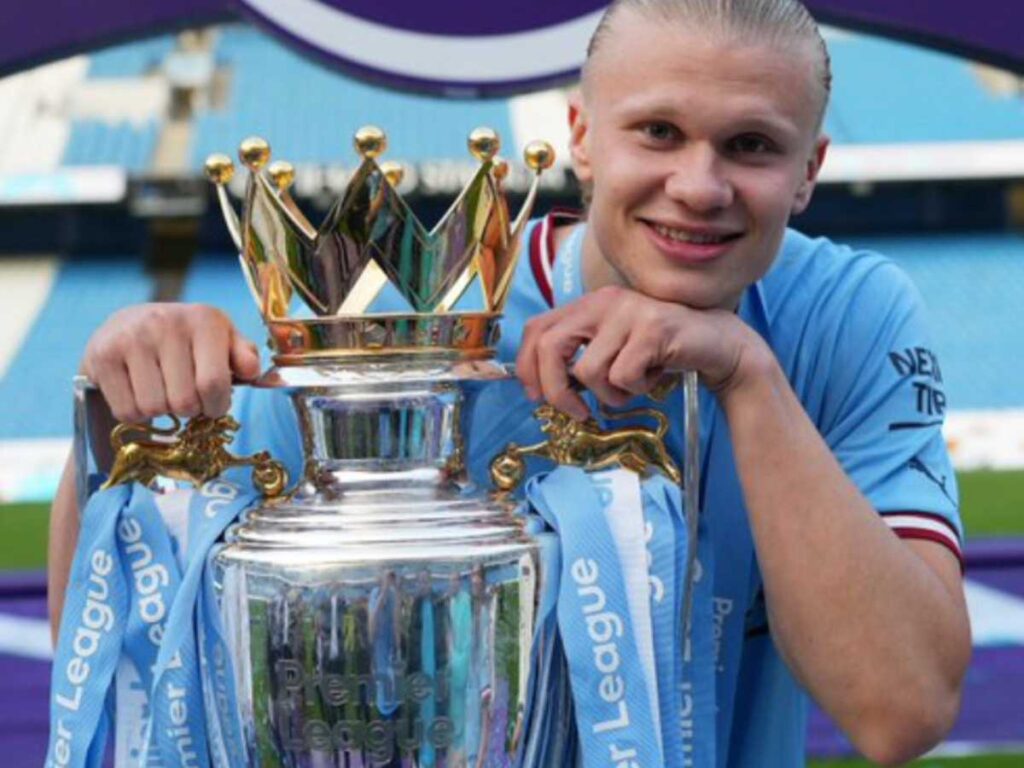 Manchester City might be able to keep Erling Haaland for one more season than the striker was initially planning, according to the latest update. Haaland joined Man City from Borussia Dortmund last summer and has unsurprisingly been outstanding. A Premier League winner's medal and the golden boot will be representative of his talent.
However, the champions have been dealing with fears about losing Haaland in the background. Illustrious suitors like Real Madrid will always be keeping tabs on his availability. There have been some claims about a release clause in Haaland's contract, active from 2024, although some sources have updated that it will not be valid anymore. Even so, the prospect of losing Haaland is something City will have to be wary of.
According to reports, the 22-year-old is ready to commit to them for longer than he originally imagined. Per the report, Haaland never intended to fulfill the contract he signed until 2027 when joining the club. His plan was to spend three of those years enhancing his reputation at the Etihad Stadium before progressing elsewhere. Now, though, the Norway international is planning to spend four seasons with City where he would thus be staying until 2026.
In case you missed it:
Georgina Rodriguez flashes off £1 million necklace at the Cannes Film Festival, the same worn by Rihanna and Karina
Real Madrid and Barcelona can't use 'El-Clasico' to define their rivalry any more, orders Spanish authorities