The derby between Real Madrid and Barcelona is known to the entire world. El Clasico is one of the best derby matches in football. Fans wait for La Liga to announce the schedule of El Clasico for every season. The hype of the classic derby has made many people take an interest in football. Both Barcelona and Real Madrid have contributed equally to making El Casico popular across the globe. But now neither Real Madrid nor Barcelona can use the term El Clasico to promote the match.
As per recent developments, La Liga has banned both Real Madrid and Barcelona from using the name for marketing purposes. This means that both the club from now can't use the name El Clasico for their derby match.
The reason both clubs can't use this name is that the Brand Office in Spain has rejected to trademark the special name for the fixture. After all, the name is similar to the Spanish League's term that is used for the tie which has already been patented.
So from now on the word El Clasico will vanish from football although the clubs can make use of this name to promote the matches if they get it patented which seems next to impossible.
In case you missed: Here's why La Liga will discontinue goal line technology from next season
A look at Real Madrid and Barcelona's epic rivalry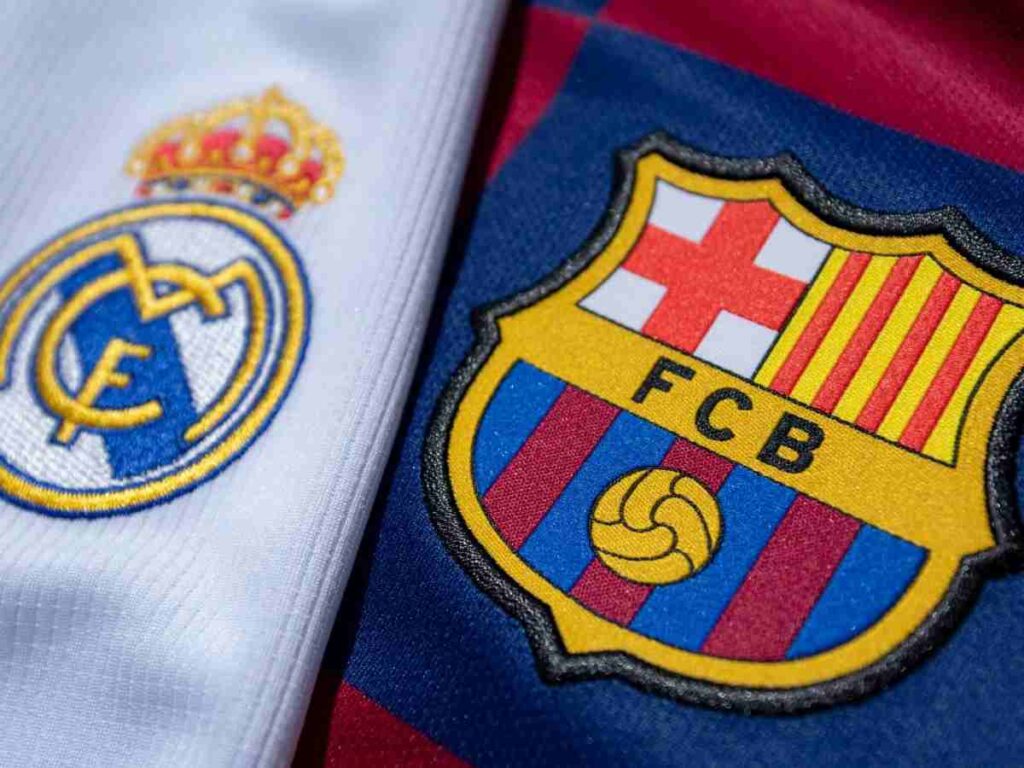 Both Madrid and Barcelona have been the best clubs in the Spanish League. Both clubs have contributed to making the league popular. Los Blancos and the Catalan club have managed to win several trophies and titles.
Many great players like Cristiano Ronaldo, Lionel Messi, Di Maria, Mesut Ozil, Xavi, Eto, and many other players have played for these legendary clubs. The rivalry between the club has caught the attention of fans and media outlets.
Real Madrid and Barcelona both have won many trophies and league titles. But there are some areas of competition in which one has the lead over the other. The match between the two legendary clubs started back on May 13th, 1902.
Till now both the clubs have faced each other in 228 matches. And out of that Los Blancos has won 92 matches and the Catalan club has won 89 matches. While both teams encountered 48 draws.
The Whites have a slight lead in the league titles as they have won 35 titles and Barcelona has managed to win 27 league titles. But the Catalan club has a very big lead in the Copa del Rey as the club has won 31 titles and Madrid has just won 20 Copa del Rey titles. However, no one can defeat Real Madrid in the race for Champions League titles. The club has won 14 Champion League titles which is the highest and on the other side, Barcelona has won only 5 Champions League titles.
Related News: Cristiano Ronaldo's partner Georgina Rodriguez leaves social media stunned with her jaw-dropping outfit at Cannes Film Festival
Renowned journalist reveals why Gerard Pique with $80 Million net worth will never file legal suit against $300 Million worth Shakira over her new song 'Acrostico'