England players are preparing to tighten security at their households after Raheem Sterling was obligated to travel home from the World Cup after his residence was broken into. Having followed the armed robbery at the Chelsea striker's apartment, England players have placed security guards on 24-hour red alert.
The incident shocked teammates,' who have 'increased security around their homes and families. Security professionals are currently on patrol around the clock, intercepting attempted shipments and monitoring any unusual or suspicious operations.
According to The Telegraph, 'worried' England stars have increased security at their homes due to robberies. Players have gotten so worried about the problem that they have set up high-security panic rooms within their homes in case intruders break in while they and their family members are present. A special emergency button in each room activates every warning sign in the house.
Footballers competing on the international and multinational stages reportedly spend "over £100,000 per year" to retain their properties and families protected. Personal security officers or guard dogs for family members are examples of investments that can cost up to £40,000.
England progressed their free-flowing goal scoring on Monday, defeating Senegal 3-0 in their Round of 16 games at Al Bayt stadium to advance to the quarter-finals of the FIFA World Cup 2022. With the triumph, England secured a last-eight meeting with reigning champions France, who defeated Poland 3-1 on Sunday.
Also Read: England fans declare 'WAR' against France by not eating Baguettes & Croissants before 2022 FIFA World Cup quarterfinal
England sealed another win by beating Senegal at the 2022 FIFA World Cup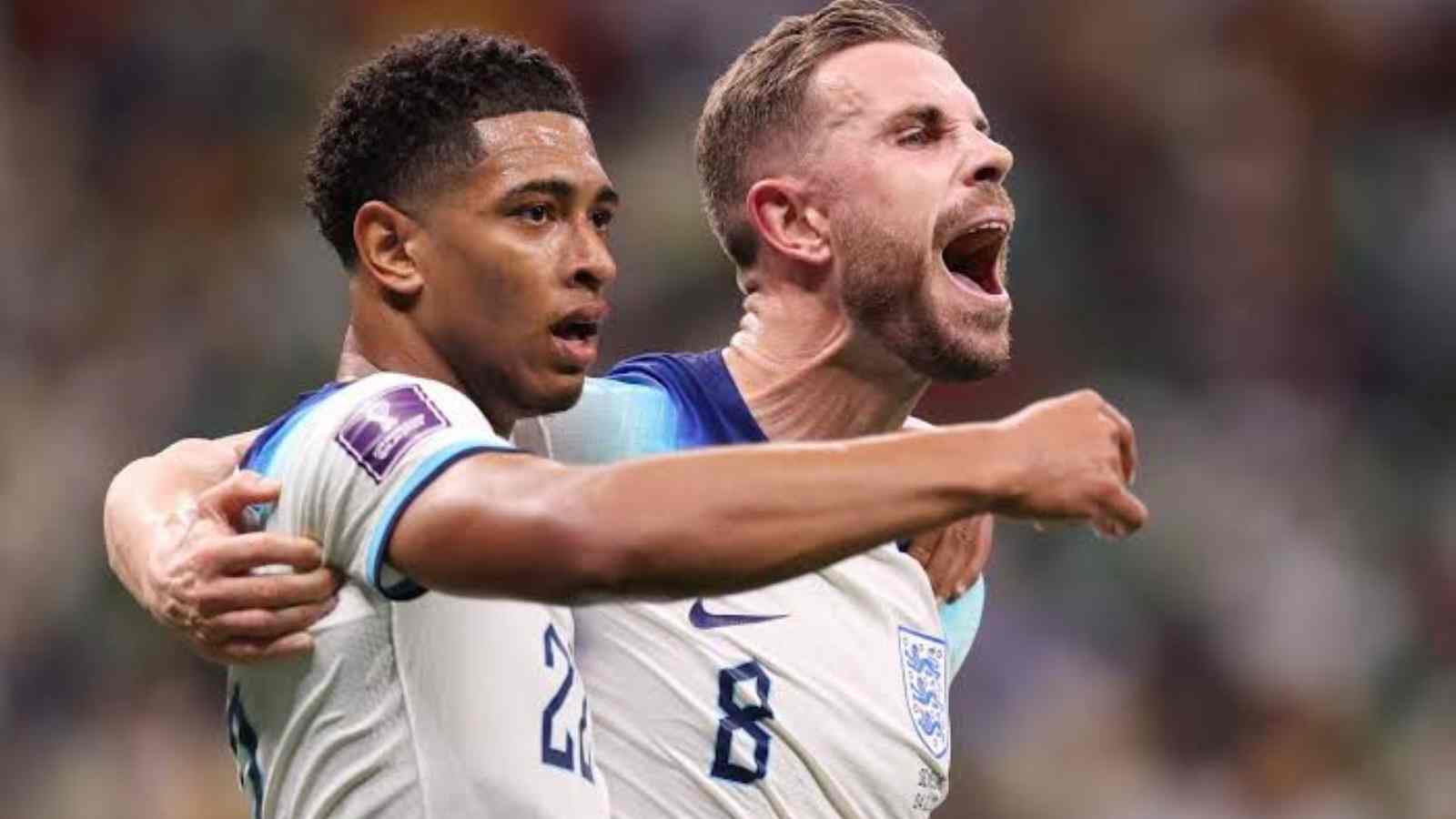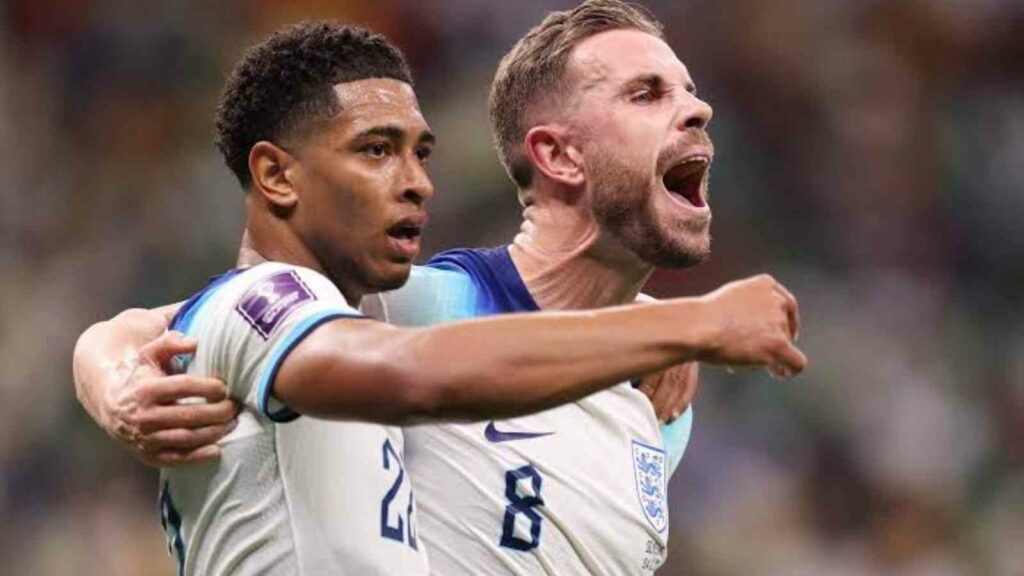 In another goal fest for the English, Jordan Henderson, Harry Kane, and Bukayo Saka netted in their favor against the African superstars. England has now netted 12 goals in the contest, matching their best-ever World Cup sum from the previous edition in Russia.
Sterling did not play in England's World Cup triumph over Senegal on Sunday, and England boss Gareth Southgate acknowledged subsequently that the player was leaving Qatar. Sterling's companion and kids were at the apartment when the armed attackers burst in, and the event left the Chelsea forward unsettled.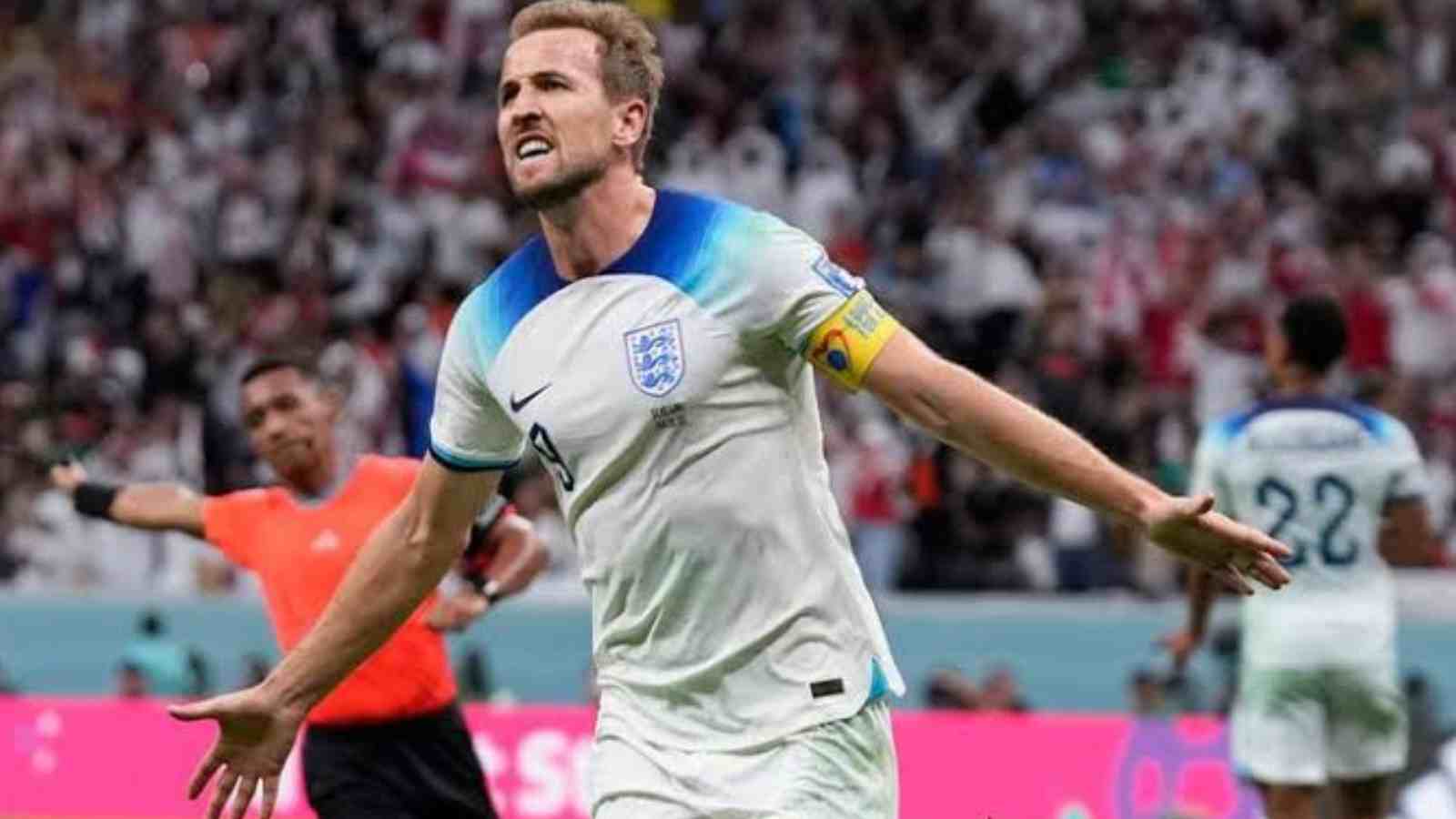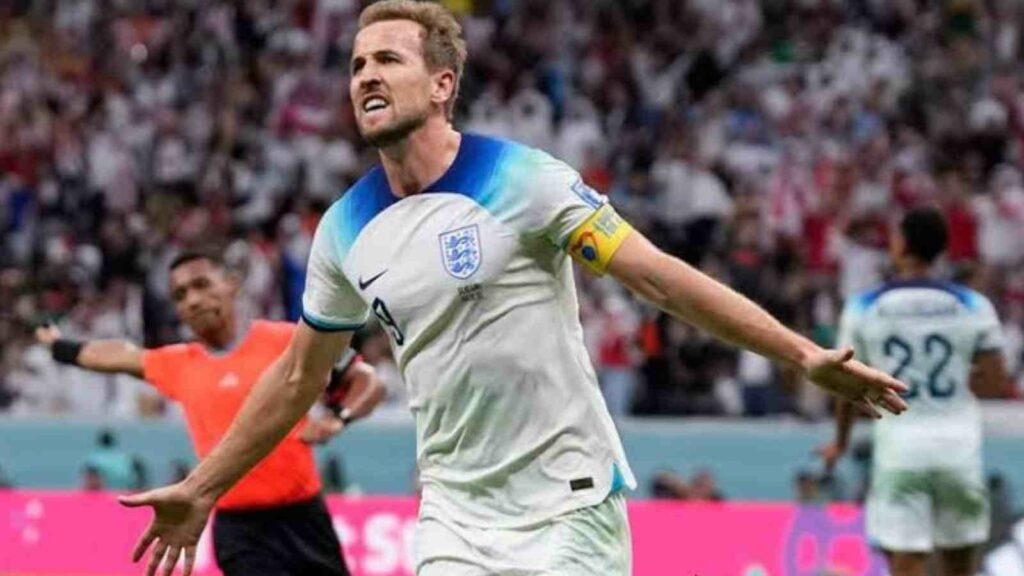 Senegal had opportunities in the first half, while England battled to gain a foothold in the opponent's final third until Henderson scored in the 38th minute. Kane launched his record in Qatar with a goal in first-half extra time before the African team could rest down. And Saka's third goal of the contest in the 57th minute put England ahead.
Read More: England roar to score three goals against Senegal and enter quarter-finals of FIFA World Cup
Read More: England players' families abandon luxury cruise after Harry Maguire and Jack Grealish's spouses complain about "urinating incident"