In a recent talk show, Gabby Agbonhalor opined that Casemiro should be arrested after receiving a straight red card in Manchester United's 2-1 win over Crystal Palace for grabbing one of his opponents by the throat during a mid-game altercation. Erik ten Hag's side was cruising after goals from Bruno Fernandes, and Marcus Rashford put the Red Devils up 2-0. However, in the 70th minute, Palace player Jeffrey Schlupp slammed United winger Antony into the advertising board.
It was precipitated by a brawl between Jeffrey Schlupp and Antony after Casemiro was shoved off the ground and slid through the advertising boards. As several players assaulted each other, Casemiro got involved, but the 30-year-old went too far when he grabbed Will Hughes by the throat. Before dismissing the Brazil international, referee Andre Marriner reviewed the incident on the pitchside monitor.
Former Aston Villa ace Agbonhalor criticized United's star midfielder's behavior on talkSPORT's Saturday phone-in program. "Casemiro thought he was Brock Lesnar back in the UFC," he stated."The way he was strangling Will Hughes, he should be arrested for that. Kids are watching that later on, on Match of the Day. Seeing Casemiro strangling an opponent."
Ten Hag addressed the referee's decision at his post-match press conference. "Casemiro crossed the line, you saw it," the Dutchman added. "However, I am dissatisfied with the uneven refereeing. Casemiro is unlikely to get his ban overturned, which means he will miss the next three Premier League games, including a doubleheader against Leeds and a home match against Leicester. It does, however, ensure that he will be available for the Carabao Cup final against Newcastle later this month, as well as both Europa League games against Barcelona," the Dutch concluded.
In case you missed it: Mason Greenwood to follow idol Cristiano Ronaldo to Asia amidst career revival uncertainty at Manchester United
Erik ten Hag shares views on Marcel Sabitzer's debut following Manchester United's wild victory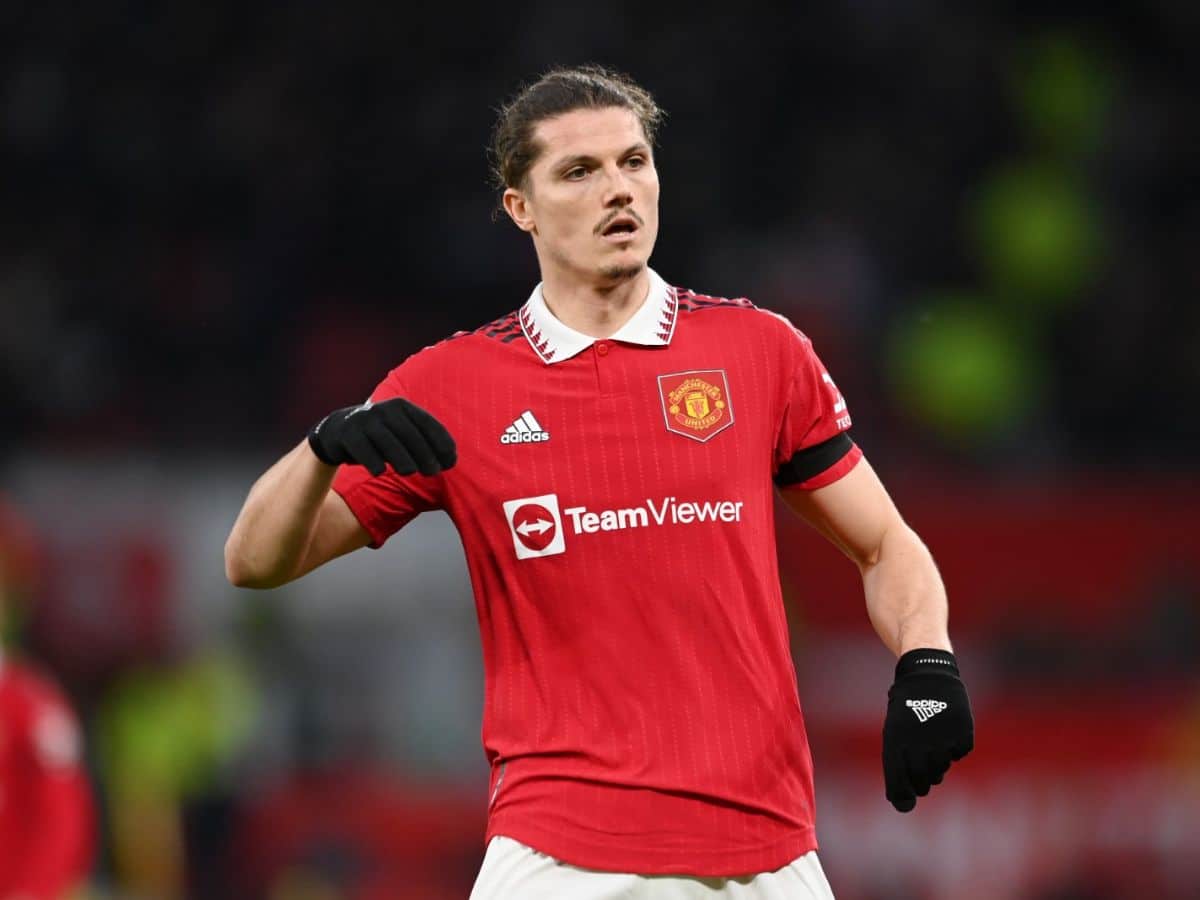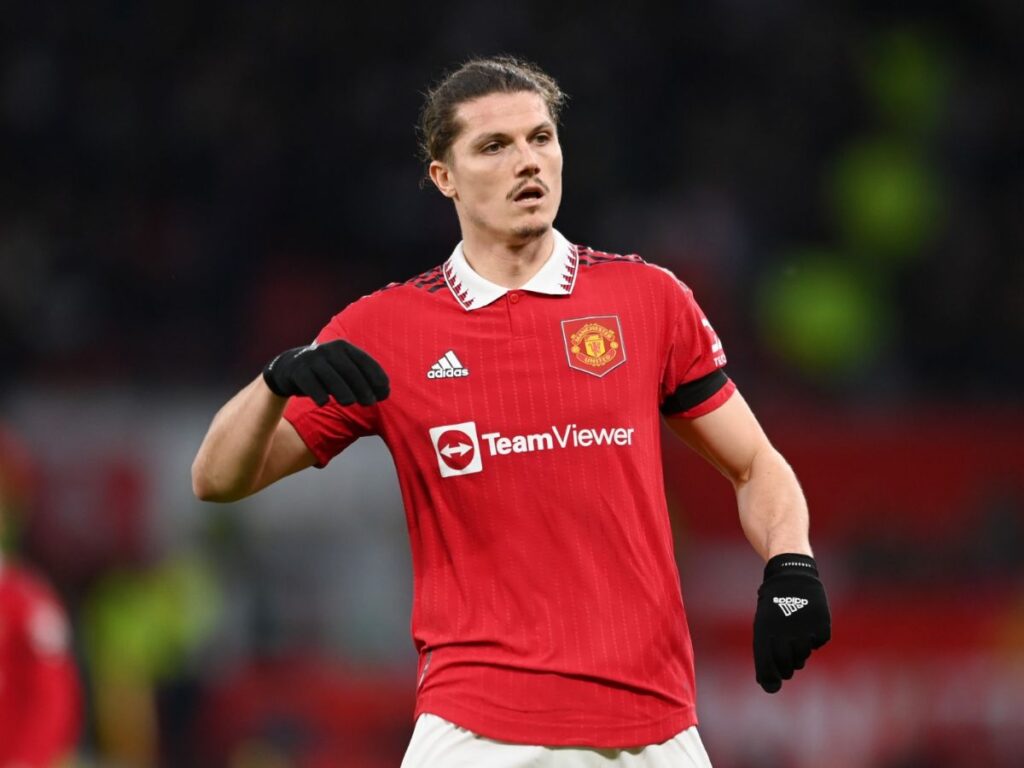 Marcel Sabitzer, an Austrian international midfielder, made his Manchester United debut on Saturday after arriving on loan from Bayern Munich on deadline day to cover for Christian Eriksen's injury. He wasn't considered ready to start the weekend's win over Crystal Palace, but he was substituted for Antony in the final 10 minutes by the manager. Manchester United boss Erik ten Hag was pleased with Marcel Sabitzer's performance in his Man Utd debut.
Marcel Sabitzer entered the game after a frenzied finish in which United was left hanging on in the final moments after Casemiro's red card put Palace back into the game. Sabitzer, a former RB Leipzig player, might find himself in the starting XI sooner than expected. "He came in, he played really well,"  Ten Hag remarked of his new addition. "He understands the game and it is good to see."
While the victory was tight, it was enough for Ten Hag's team to finish third overall. Sabitzer will be precisely what Old Trafford has been subjected to over the previous several months if his debut appearance is any indication – desire, tenacity, and a never-ending quest for victory. Sabitzer arrived at Old Trafford after the club implemented an emergency protocol in the aftermath of Eriksen's injury. The summer signing suffered an ankle injury in the FA Cup fourth-round win against Reading and is anticipated to be out until at least April.