Brazil right-back Dani Alves is currently being investigated by Barcelona police over an alleged S*** assault case. Dani Alves denied any such activities and claimed his innocence. Investigations are ongoing as the former FC Barcelona legend was attending a party in a renowned nightclub in Barcelona.
According to reports, the victim claimed that the Barcelona star put his hand inside her underwear. She was shaken and immediately contacted security, after which, the City Council protocol was activated inside the club. The protocol is imposed to avoid sexual assault or harassment cases in private nightlife clubs and bars.
The woman accused the former Barca star of touching her inappropriately inside the Sutton nightclub, which is a famous spot for celebrities in Barcelona. The incident took place on the 30th of December. People close to Dani Alves reported that the right-back was present in the club for a brief time. Although, they also denied such accusations against the 39-year-old football legend.
The first media outlet to report this news was Mossos d'Esquadra, who sent a team of journalists to the club to take the woman's statement. Although, by the time the reporters arrived, Dani Alves had left the scene. The woman also took a medical examination in Barcelona. She is yet to file any charges against Dani Alves.
Related Stories-What is Cristiano Ronaldo's net worth after signing biggest contract in football history
Dani Alves' time at FC Barcelona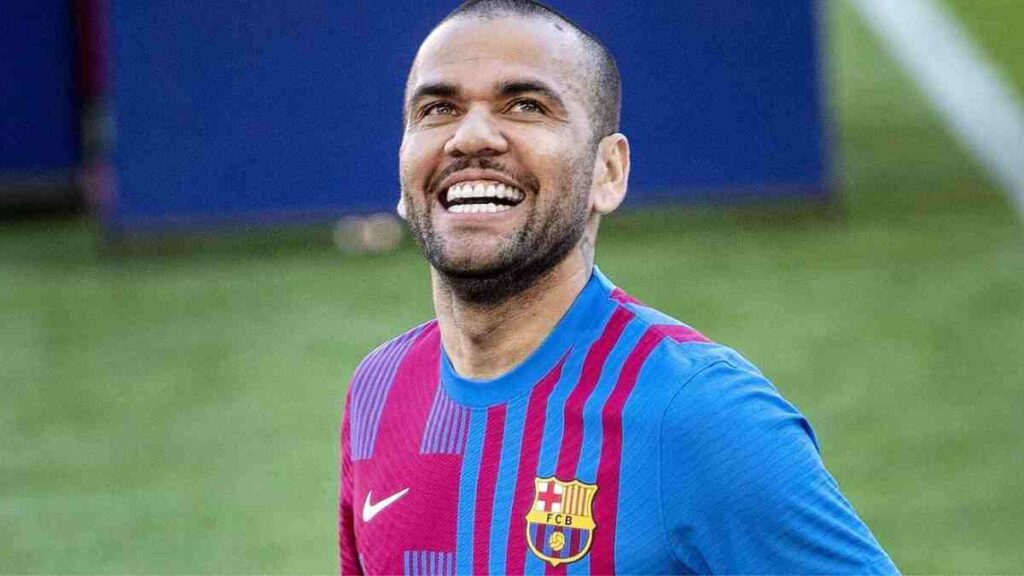 The Brazilian conquered the world while playing for FC Barcelona. He is arguably the greatest right-backs of this generation. Alves is also the player with the most trophies won by a footballer. He joined FC Barcelona in 2008 and won the treble with the Catalan giants twice.
The Brazilian star returned to Camp Nou after five years of playing away from Spain. Newly appointed manager Xavi brought him in to fetch more defensive experience to the squad. Dani Alves joined FC Barcelona from Sevilla on a mere $30 million transfer back in 2008. He also became the oldest player representing Brazil in the FIFA World Cup alongside Neymar Jr. and Vincius Jr.
As per many fans, the former Barcelona player has been the best right-back of this generation. In his prime, Alves was known for his pace, stamina, technicality, and more. The fullback was a menace for the opposition at both ends of the pitch. He excelled for FC Barcelona and went on to play for huge clubs like Juventus, PSG, and Sao Paulo after that.
In case you missed-Cristiano Ronaldo to face off Lionel Messi in a friendly in January after beginning new journey with Al Nassr: Reports
Related Stories-Former Real Madrid and Barcelona captains to join Cristiano Ronaldo in Saudi Arabia: Reports