FIFA is looking to hold an Annual General Meeting in March, where the current rules and regulations of the game will be analyzed and reviewed. This includes scrutinizing penalty rules and the keeper's sportsmanship during a penalty. Argentinian penalty specialist and World Cup winner Emiliano Martinez may have to change his 'secret' ingredient to save penalties. The Aston Villa keeper helped his country win both Copa America and World Cup by applying his 'mind games' during crucial penalty shootouts.
According to reports from The Sun, the International Football Association Board has demanded that the goalkeepers not be able to distract the penalty takers unfairly by using various 'mind games.' The Argentinian goalkeeper uses similar psychological tactics to weaken the penalty taker's mind and make them nervous. These tactics proved fruitful for him, as he used them to save French forward Kingsley Coman's penalty in the World Cup final by making him wait a very long time.
Argentina's No.1 was also penalized for his behavior, getting booked for mind games and trash-talking during the penalty shootout. His tactics appeared to work on opponents as Real Madrid midfielder Aurelien Tchouameni missed his penalty, hitting wider of the post. Martinez's tactics have apparently gone too far, as FIFA and IFAB have taken notice. They are looking to impose new rules to stop the interference of the keepers during penalty shootouts to ensure a fair chance is provided to the players while taking a shot.
In case you missed: "I'll go with…"- Jude Bellingham picks up between Karim Benzema and Robert Lewandowski
Emiliano Martinez will be penalized for a lewd gesture while receiving the Golden Glove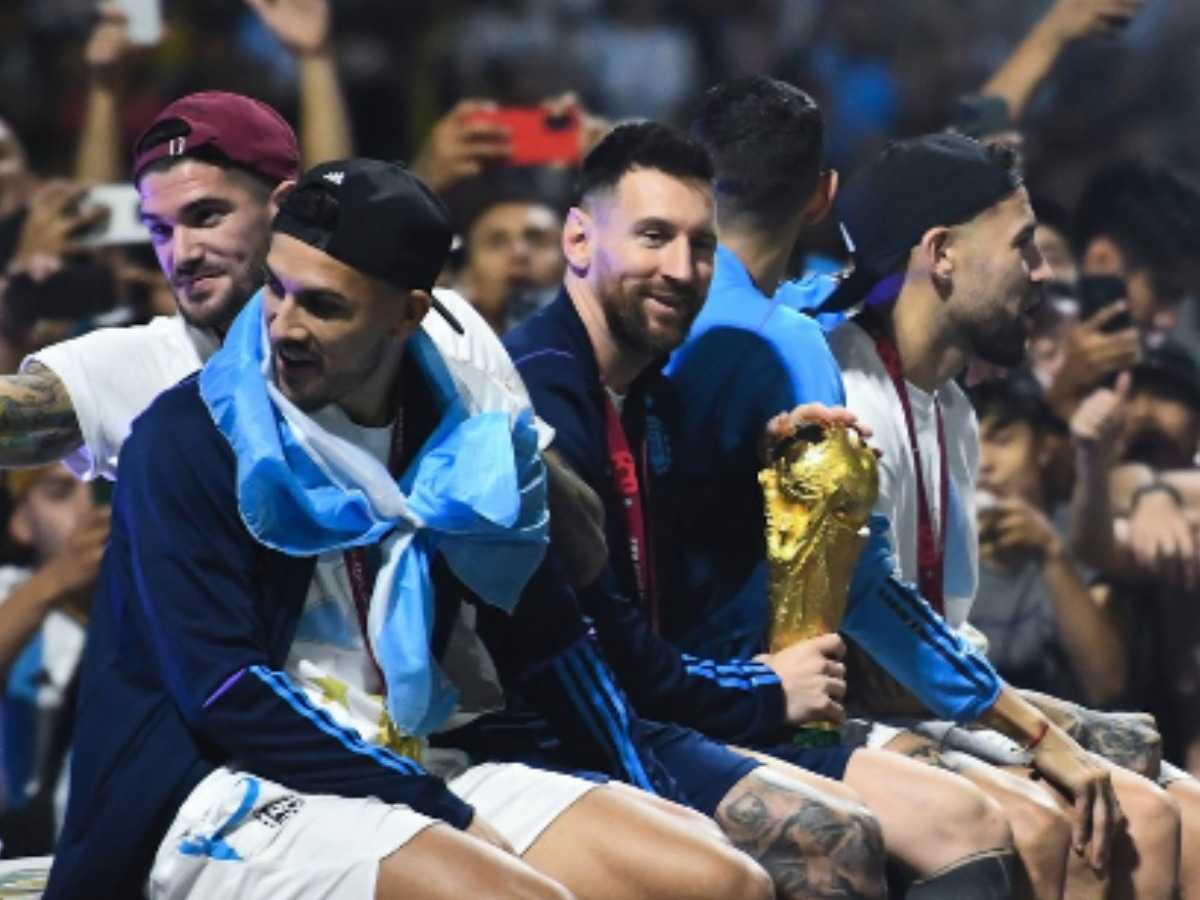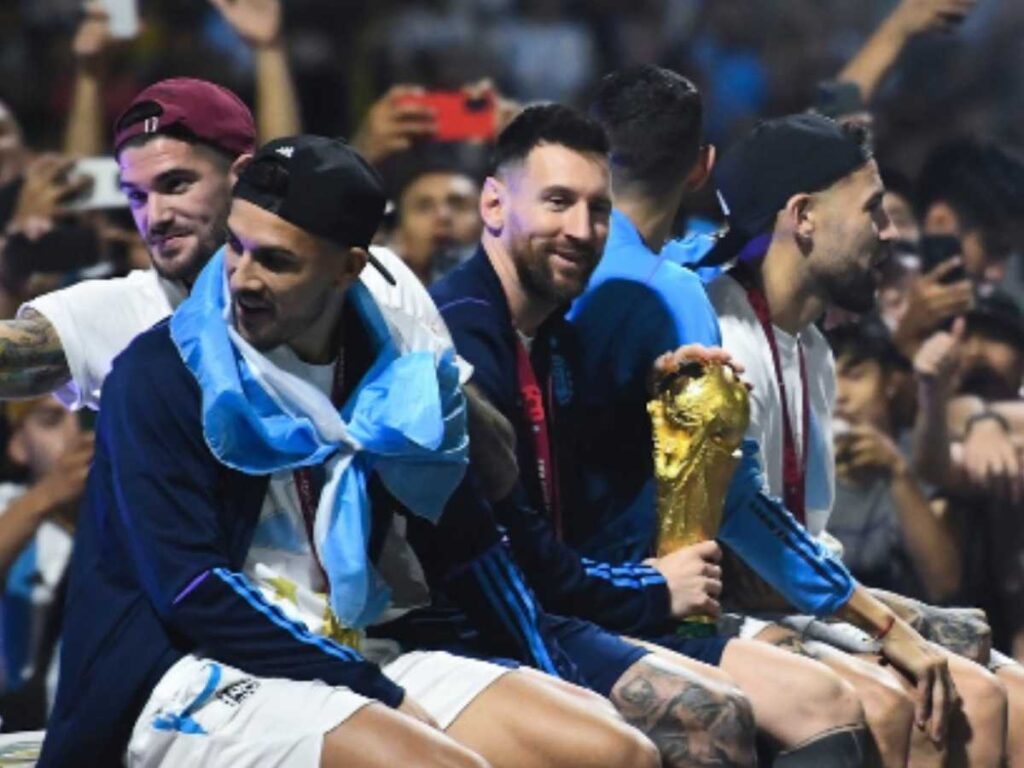 During Argentina's thrilling victory over 2018 World Cup winners France, the Argentine goalkeeper perhaps took things a little too far during the celebrations. He mocked the French fans, by making a rude gesture, at the time of being awarded the Golden Glove.
While Martinez had an answer for the shocking gesture saying that "I did it because the French booed me. Pride does not work with me." FIFA did not let go of the keeper's antics, stating that Argentina had "potential breaches of articles 11 (Offensive behavior and violations of the principles of fair play) and 12 (Misconduct of players and officials) of the FIFA Disciplinary Code, as well as of article 44 of the FIFA World Cup Qatar 2022 Regulations."
The keeper's antics did not end right then and there, as he took it to an extreme level during their open bus parade in Argentina after the win. Martinez was spotted carrying a doll, with French striker Kylian Mbappe's face printed on it.
FIFA will surely charge Argentina for the breaches in the FIFA disciplinary code sooner or later for the extreme lengths of mockery that the Aston Villa Goalkeeper and the Argentina squad went to during their triumph over France.
Related Stories :