Gerard Pique recently revealed how his separation from Shakira has affected his family. The star couple broke up last year after reports of Pique's infidelity surfaced. Much to his distress, Pique was recently greeted by his children, Milan and Sasha singing Shakira's latest diss track on him. The Spaniard later went on a talk show and spoke about how it made him feel.
The former Barcelona man also commented on Shakira and Bizarrap's no.1 single "Shakira: Bzrp Music Sessions, Vol.53" saying he obviously has heard it and knows that it is directed towards him and his current girlfriend and that he would rather not speak much about it. It was then that Pique commented on the importance of parents protecting their children and that silence is a part of it: "People have a responsibility, especially those of us who are parents, to try to protect our children."
Speaking about Shakira's decision to put out singles directed towards him and how it might affect their children, Pique stated:
"I don't want to say anything about it. Each one makes the decisions they think are appropriate and I don't want to talk about it anymore because I think that in the end the only thing that matters is that my children are fine."
Gerard Pique and Shakira broke up in June 2022 after Pique was caught cheating on the pop star with his current girlfriend Clara Chia Marti. Since the breakup, Shakira has put out three different songs directed towards Pique which have all gone on to become global chartbusters.
In case you missed: Gerard Pique defends Barcelona in Negreira corruption case
How many records have Shakira's diss track on Gerard Pique broken?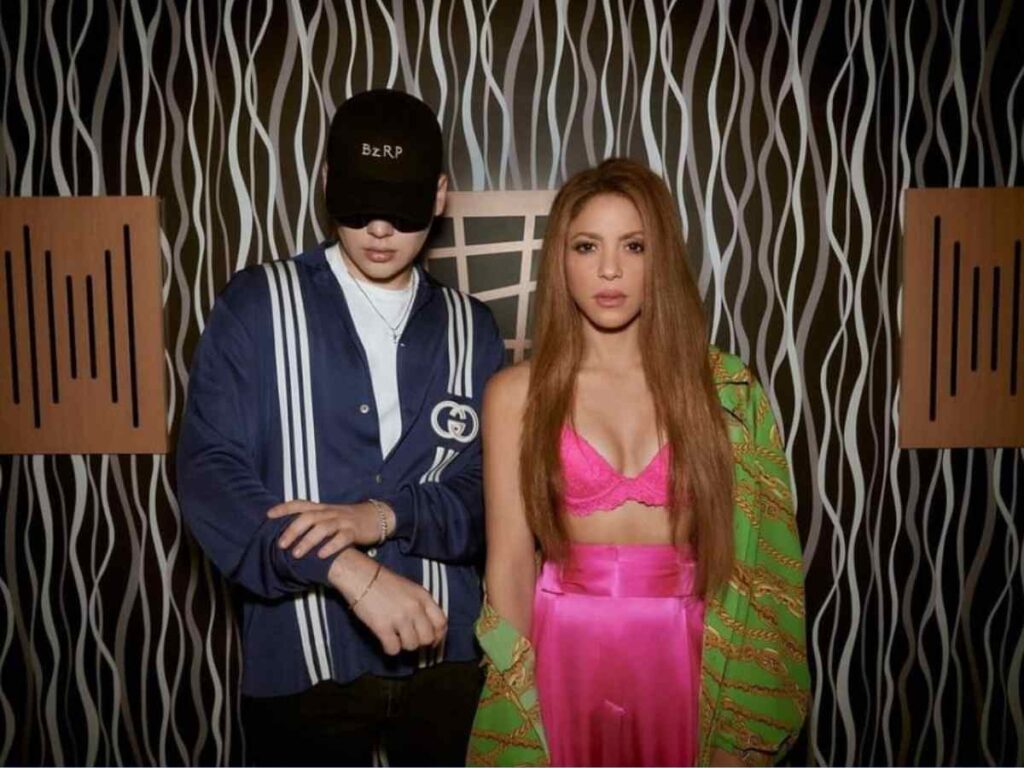 Since the break up with Gerard Pique, Shakira has put out multiple songs directed toward him. Songs such as "Monotonia" and "Te Felecito" have become global hits within a few hours of their release.
However, the song "Session #53", a collaboration with Argentine DJ Bizarrap, has become the artist's most popular diss track to date. The track went on to break fourteen Guinness World Records.
Records such as most streamed Latin track on Spotify in 24 hours and one week, most viewed Latin track on YouTube in 24 hours were broken. Some of the lyrics of the song read: "So much that you pretend to be a champion, and when I needed you, you gave your worst version."
Related news: Renowned singer Adele takes dig at Gerard Pique after split with Shakira
Gerard Pique planning to marry girlfriend Clara Chia months after separation with Shakira: Reports