All of Ghana's traumatic flashbacks from 12 years ago have returned as the country prepares to encounter Uruguay on the World Cup level once more, with a place in the last 16 on the line. On Friday, the Africans will face the South Americans, recognizing that a draw will be sufficient to send them through at the cost of their opponents.
Suarez was displaying Uruguay when a Ghanaian journalist warned him that many Ghanaians regard him as "the devil himself," to which Suarez responded by refusing to apologize for the 2010 episode. During his press conference earlier today, he was consulted about the event, which rejected Ghana as an extra-time winner and eventually sent them out of the 2010 tournament.
Rather than feeling sorry for his deeds, Suarez criticized Asamoah Gyan for missing the successive penalty and asserted that it was not his mistake that they were eliminated from the tournament. According to the reporter, Ghanaians are looking forward to his retirement. As reported by The Goal, Suarez replied to the remark with:
"The first time, I don't apologize about that. I take the handball – but the Ghana player misses a penalty, not me. Maybe I apologize if I injure a player but in this situation, I take a red card, and the ref says penalty, it's not my fault."
Also Read: BREAKING: Pele hospitalized in Brazil with his condition 'worsening'
Luis Suarez's incident with Ghana in the 2010 FIFA World Cup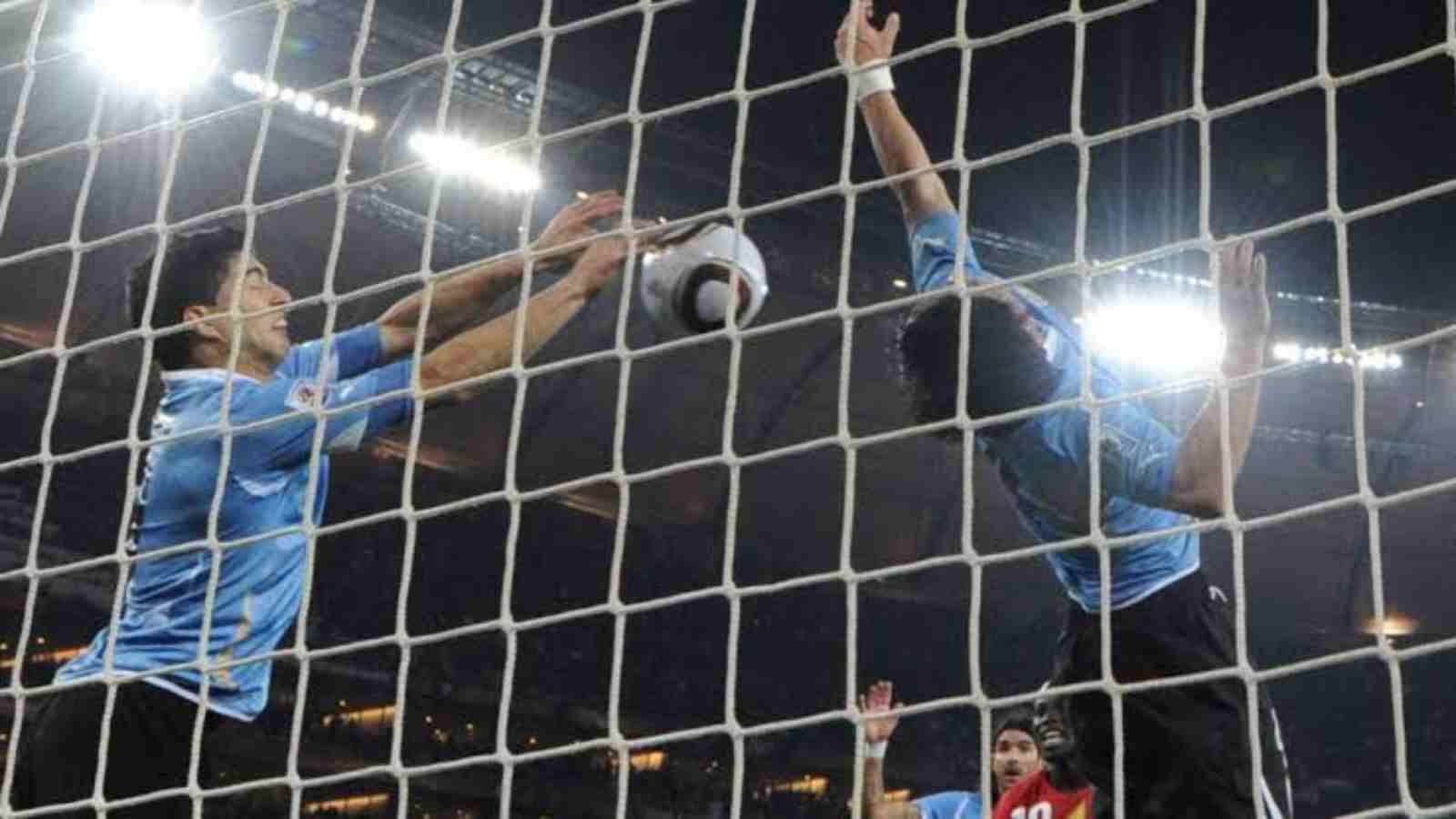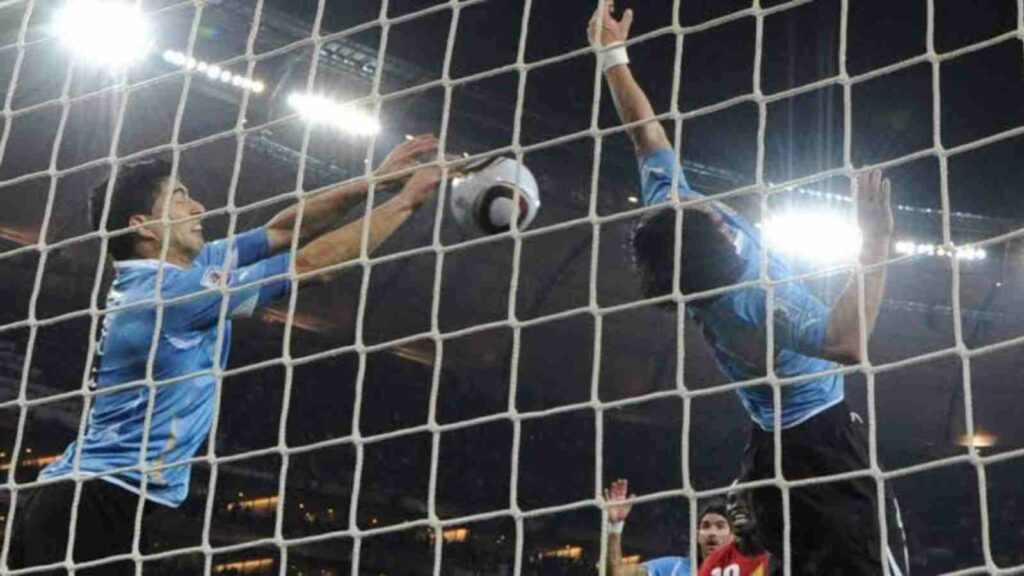 It's an opportunity for revenge after La Celeste won on penalties in their 2010 quarter-final in South Africa. Ghana emerged close to netting an extra-time winner during the 2010 match, however, Suarez yet again proved his willingness to go to extraordinary lengths to win by punching a header down the line.
Suarez was sent off, and Ghana was awarded a penalty as tempers flared. Asamoah Gyan of Ghana got the penalty and, in a strange spin of destiny, missed as the camera zoomed to Suarez, who was seen celebrating massively with his fellow players.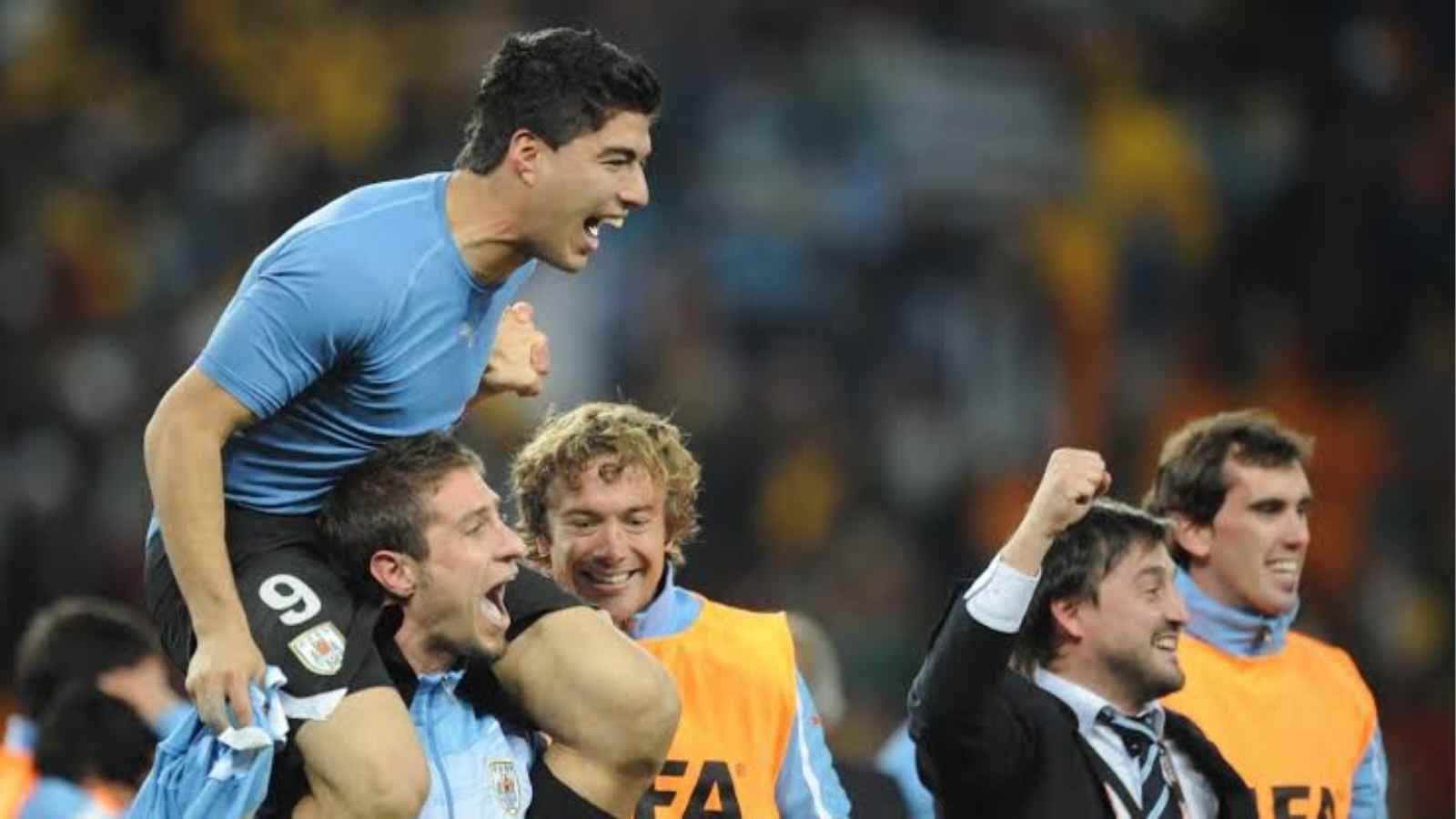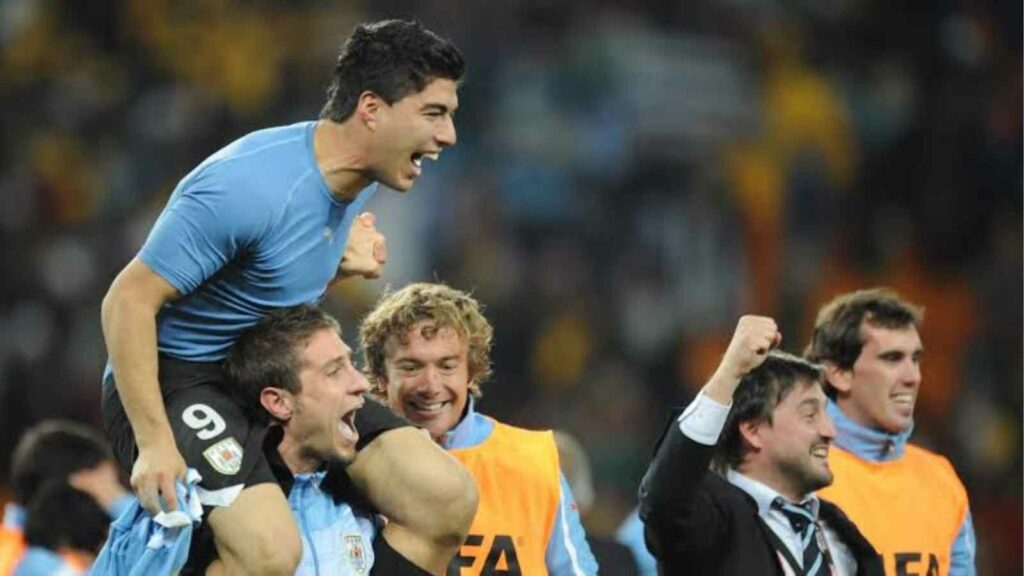 The match was eventually decided on penalties, and Uruguay won 4-2 after Sebastian Abreu, Andres Scotti, Mauricio Victorino, and Diego Forlan netted their penalties. Nonetheless, the handball during the match left a bitter flavor in the mouth of a devastated Gyan and the whole of the Ghana nation as they cemented Suarez's status as public enemy No. 1.
Read More: "The world could break"- Fans react to Lionel Messi's penalty miss against Poland at the 2022 FIFA World Cup
Read More: "I got carried away"- Boxing champion Canelo apologizes to Lionel Messi after Mexican flag controversy