The former Barcelona star Dani Alves has a very interesting open challenge and comments on his former teammate and the Argentina star Lionel Messi. His statements went viral very quickly and it has come as a surprise to many. Some of the fans also count this in a hilarious note.
Dani Alves said about Messi, "Retirement? I don't like to think about the future because it's always unknown. I let life take me. If Messi passes me [in titles] I'm going to play until I'm 50."
Dani Alves currently plays for the Liga MX club UNAM and the Brazilian National Team. Alves is also one of the most celebrated and successful players in football history with 47 official titles overall. He is also known as one of the greatest fullbacks of all time and now he expects Leo Messi to break his records.
His words that he is not expecting to retire if Leo Messi breaks his record show the class and level of Messi as a player. Their time together in Barca was also a visual treat for all the Barca fans. Their bond was highly appreciated and now Dani Alves's comments about Messi bring a smile to at least some.
Read More: Lionel Messi breaks Cristiano Ronaldo's phenomenal Champions League record after scoring for PSG
Lionel Messi for Barcelona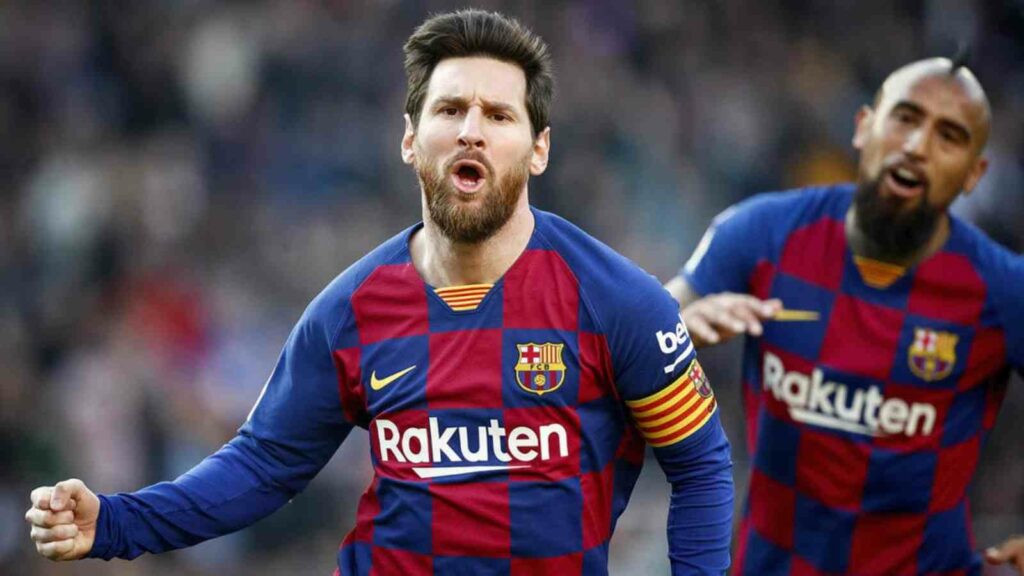 The seven-time Ballon d'Or winner and Argentina National Team star Lionel Messi is undoubtedly an inevitable part of the football world. His name is inseparable from football and his reign in the Spanish club Barcelona was the favorite of many and his emotional attachment to all the fans was always a discussion.
Messi joined Barca in the year 2003 served the team with all sincerity and passion for 18 years and was transferred to the Ligue 1 club Paris Saint Germain in the 2021-22 transfer window. He has won 35 titles for the team including 10 LaLiga titles, 10 Copa del Rey, and four UEFA Champions League trophies.
Also Read: Juventus star receives red card following the celebration of a goal, later ruled offside by VAR