Jose Mourinho saw his epic unbeaten run in major continental finals come to an end on Wednesday. Roma and Sevilla were unable to be separated after a tense 120 minutes and the Italians fluffed their lines as they missed two penalties in the shootout, handing Sevilla a 4-1 win. Post this defeat, Mourinho was asked about his future and the Roma manager had an interesting reply ready.
"My future? I will go on holiday on Monday. We will speak. I told the owners that I'll let them know first in case I will open talks with another club," said Mourinho. He then added, "I want to stay at AS Roma but my players deserve more… and I also deserve more. I'm really tired to be manager, head of communication, the face of the club going to stay we've been robbed. I want to stay but with the right conditions to give my best. I told the club when Portugal called me in December for the national team job… as of now, no other clubs called me."
In other words, Jose Mourinho wants proper backing from his team for the final year of his contract. This makes more sense given the fact PSG is also looking to sign Mourinho. In the Europa League final, Mourinho had to sub off two of his best players in Paulo Dybala and Tammy Abraham because neither was fit enough. It was plain to see that the replacements were massive downgrades.
Related: Jose Mourinho takes yet another dig at Tottenham ahead of Europa final, reveals actual reason for their poor form
Jose Mourinho throws his runners-up medal into the crowd after Roma's loss in Europa League final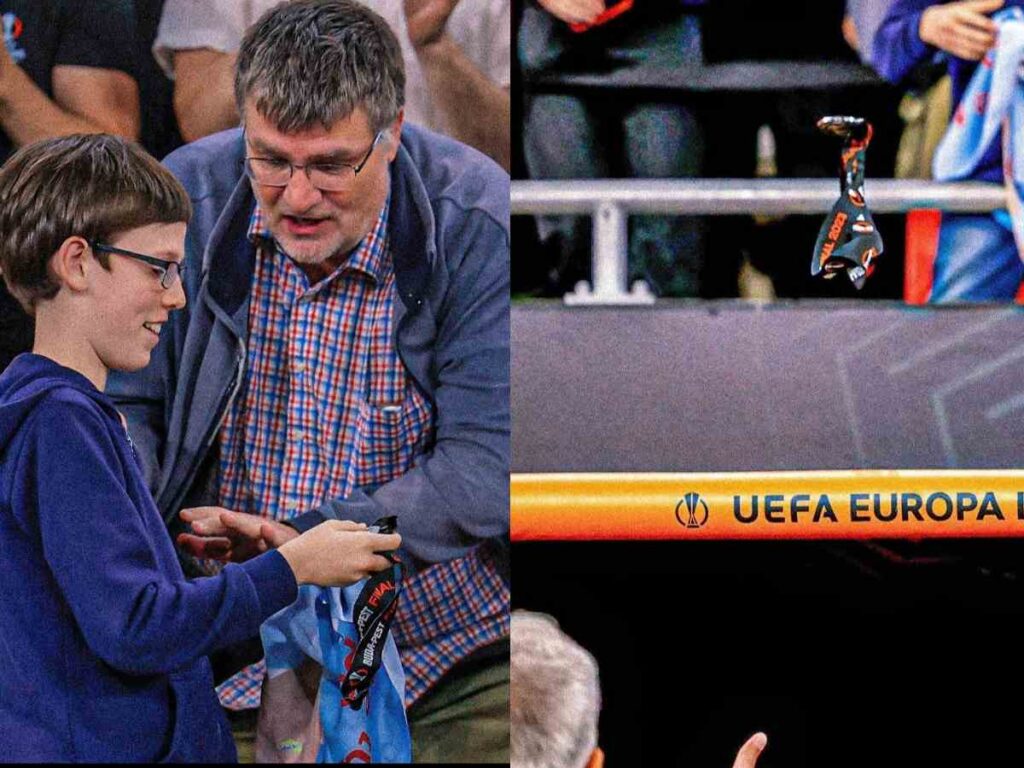 Jose Mourinho threw his future as Roma manager into further doubt on Wednesday, saying he was "too tired" after the bitter pain of losing his first major European final to Sevilla. The Spanish team triumphed 4-1 on penalties after the game in Budapest finished 1-1, with Paulo Dybala's opener canceled out by an own goal from Roma defender Gianluca Mancini.
Such a defeat is a new experience for Mourinho who had won all five of his previous major European finals, including last year's inaugural UEFA Conference League final with the Italian side and Mourinho was clearly not happy after the loss as he was seen tossing up his runners-up medal to a fan in the crowd. Mourinho has done the same in the past also, giving way his medals to the crowd, but his facial expressions made it clear that this time he did it in anger and pain.
The Portuguese said he was disappointed with the officiating during the final and felt a number of decisions went against his men. "We felt pressure against a team that has more talent than us," he said. "We lost a game but not dignity. I've never gone home prouder than today, even when I won. We had also worked hard on penalties but we missed two, but all together, not only the penalty takers. Congratulations to Sevilla, but also congratulations to my players. The boys must go home peacefully, with pride for having done what they have done. These are my boys from Budapest."
In case you missed it: