Matías Messi, the younger brother of Former Barcelona Forward Lionel Messi, has made headlines with his comments about recent speculations of the World Cup winner's return to Barcelona. The comments surfaced via a Twitch stream on Wednesday.
In 2021, Barcelona had to let Messi go as a free agent as he joined Paris Saint Germain after spending 20 years at Camp Nou. Despite Laporta's promise to keep Messi at Barcelona, the club's financial situation forced the superstar to leave following an emotional press conference.
His younger brother strongly expressed his opinions about Barcelona's president, Joan Laporta. He said that if Lionel returns to the club, they must force Laporta to leave and conduct a "good cleaning." Matías also stated that the Messi family shares this sentiment and spoke out to ensure people hear it directly from them, not from other sources.
🚨🚨💣| Leo Messi's brother: "We are not going back to Barcelona & if we do, we are going to do a good cleaning. Among them, kick out Joan Laporta. People (in Barcelona) did not support him." 🇦🇷😳 [via @AlbicelesteTalk]

pic.twitter.com/mKsBU03j1n

— PSG Report (@PSG_Report) February 8, 2023
"(I think) Barcelona became known thanks to Messi. Nobody knew about them before. Whoever's had the chance to go to Barcelona and see the museum, you can see that the museum is Messi," Matias added. These were the statements of the PSG winger's brother to Football Espana.
Matías also accused the Catalan fans of failing to help Lionel when in need and called them 'traitors'. Additionally, Matías also quoted his mother's comparison of Lionel's Legacy to Ronaldinho's.
Matías's comments have sparked a lot of discussion, backlash, and defense. Regardless, the Messi family continues to make headlines with their bold statements and actions.
Read More: Renowned host Trevor Noah picks Beyonce over Lionel Messi and Tom Brady in GOAT debate after she makes history at 2023 Grammy Awards
Lionel Messi's brother has now apologized for his statements against Barcelona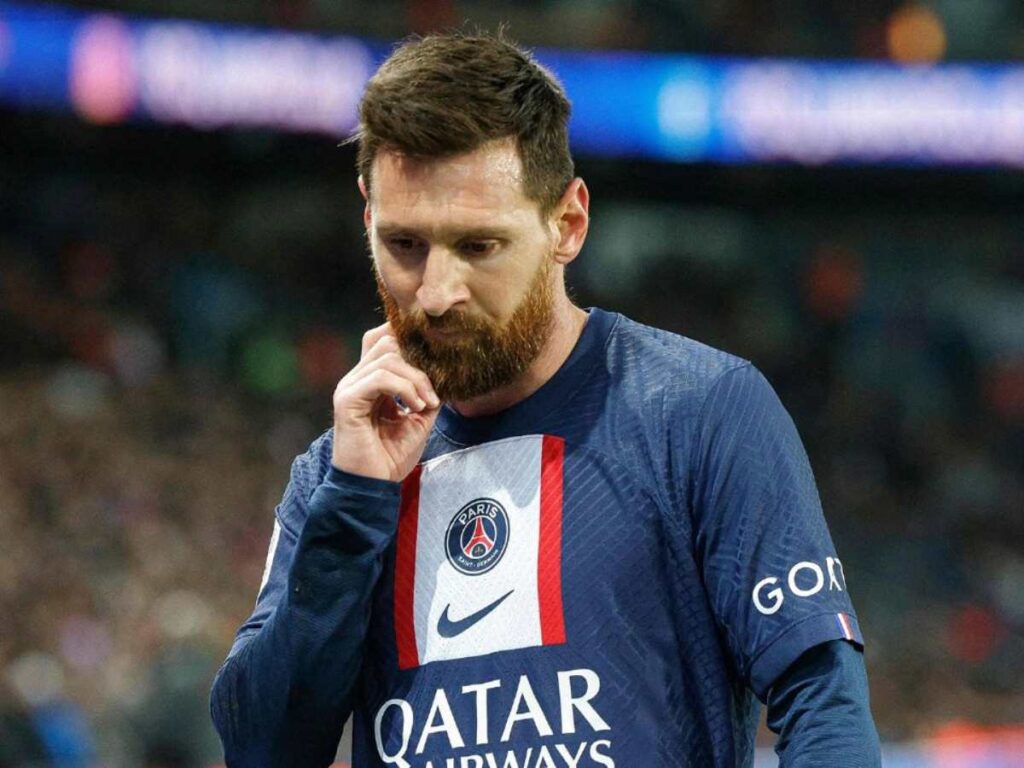 Matias Messi has now apologized for criticizing Barcelona fans, Lionel Messi's former club, on social media. Secondly, he has also apologized for his statements on Club President Joan Laporta.
He explains that he made the comments as a joke with his son and friends and never intended to cause harm. Furthermore, Matias emphasizes the importance of Barcelona to his family and Lionel and acknowledges that Catalonia is their second home.
Lionel Messi, one of the greatest footballers of all time, ended his era at Barcelona in the 2020/2021 season with impressive statistics. In La Liga, he appeared in 33 matches and played a total of 3023 minutes. During this time, he scored 30 goals and provided 9 assists. His shot accuracy was exceptional with 85.1% and an average of 5.6 shots per game. He was named Man of the Match an Exceptional 22 times and received a rating of 8.52.
In the UEFA Champions League, Messi played 6 matches and 540 minutes. He contributed to the team's performance by scoring 5 goals and providing 2 assists. His shot accuracy improved in this tournament with a stunning 88.7%. He received 2 Man of the Match awards and a rating of 8.51.
The future of Lionel's return to Barcelona remains unclear and rather unlikely, but Matias' apology highlights the family's and the player's strong connection to the club.
In case you missed: