Javier Tebas and Barcelona have been at each other's throats for quite a while now. The La Liga president is finding new reasons to attack Barcelona, with the Catalans striking back as well. According to the latest reports, he has demanded that Joan Laporta be removed from his position in Barcelona. Both Tebas and Laporta have not shied away from media slamming each other, but things are expected to take a nastier turn, soon as the La Liga head has called for the latter's head.
It all started with La Liga imposing a ban on the Blaugranas for signing any new players due to their financial situations unless they generate a massive amount. The league even tried to block the Golden Boy winner Gavi's new contract registration along with the recent referee scandal claims. They have claimed he is seeking revenge for not signing the agreement with CVC.
The Spanish politician had called out Tebas for being against Lionel Messi's registration when the Argentine first broke out in the senior team for the club."I remember that he is a person who in his career has already demonstrated his animosity towards Barça. Back in 2005, he didn't want Messi to play for Barça. He does not forgive us for not signing the agreement with CVC." This is Laporta's second stint as president of Barcelona. He has been popularly regarded as the best-ever president the club has had after he managed to keep the club financially afloat during his first tenure.
"I would also like to say that Mr. Tebas has already come to the fore again. Some had already warned us that Tebas seemed to be promoting a reputational campaign against Barça and against me. The mask has come off," Laporta said. This will likely continue until either Barcelona find a suitable financial solution to their problems or Tebas stops mending the rules to create new problems for the Blaugranes.
Related: Can Gavi be registered as Barcelona's first-team player? Spanish court gives verdict
Will Barcelona sign PSG superstar Lionel Messi this summer?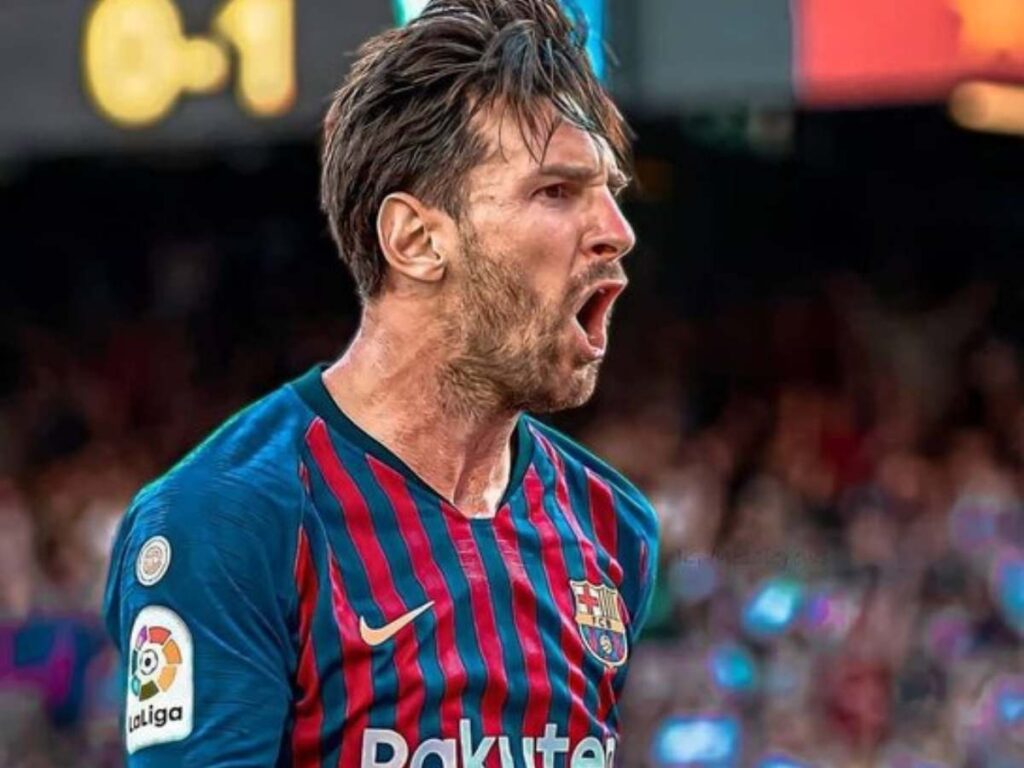 Recent reports have linked Lionel Messi with a fairytale return to Barcelona this summer, with his contract at Paris Saint-Germain expiring at the end of the season. Barca is seriously considering a possible return for arguably the greatest player in the club's history. The seven-time Ballon d'Or spent 21 years in Catalonia before leaving on a free transfer to PSG in 2021.
However, the Argentine playmaker's contract expires this summer. While Les Parisiens are desperate to renew it, there have been no signs that Messi wants to pen fresh terms. Nevertheless, his father remains locked in contract talks with PSG. Barcelona understands that their bloated wage bill could need a major reduction before they can even think about signing Messi.
They are considering offering the player a cut from the revenue he will generate if he joins them. That would include returns from merchandise sales, tickets and potential sponsorship deals. For Messi to seal a return to Barcelona, there will also have to be some compromise on the player's part with regard to his wages. Barca's dressing room, meanwhile, is said to be bustling with talks of the 2022 FIFA World Cup winner's potential return.
In case you missed it:[
WATCH: "He doesn't want us anymore," Declan Rice takes jibe at Bukayo Saka over face-timing Kim Kardashian
WATCH: Jude Bellingham parties with Liverpool star in a Chris Brown concert amidst Anfield rumors