Lionel Messi recently admitted that he is quite uncertain of his longevity in football as he reaches the final years of his career. The Argentine is widely regarded as the greatest player of all time by many.
Speaking about how much longer he will play, Messi stated, "Now I have to enjoy what I have left. I don't know how much longer it will be." However, the 35-year-old was grateful for his illustrious career: "But I still enjoy what I have always done throughout my career, which is playing football."
Messi has ripped apart every defense in Europe since he made his debut for FC Barcelona as a teenager. Gifted in all aspects of the game, the Argentine holds over 60 Guinness World Records to his name which also include 7 Ballon d'Or's, the most by any man in history.
He won the FIFA World Cup in December 2022 to add the only missing triumph to his trophy cabinet. He was also the player of the tournament as he scored seven goals and provided three assists in just seven appearances.
In case you missed: Fans react as Lionel Messi's statue was unveiled at the CONMEBOL Ceremony
Lionel Messi scores hat-trick to reach 100 goals in international football career as Argentina thrash Curacao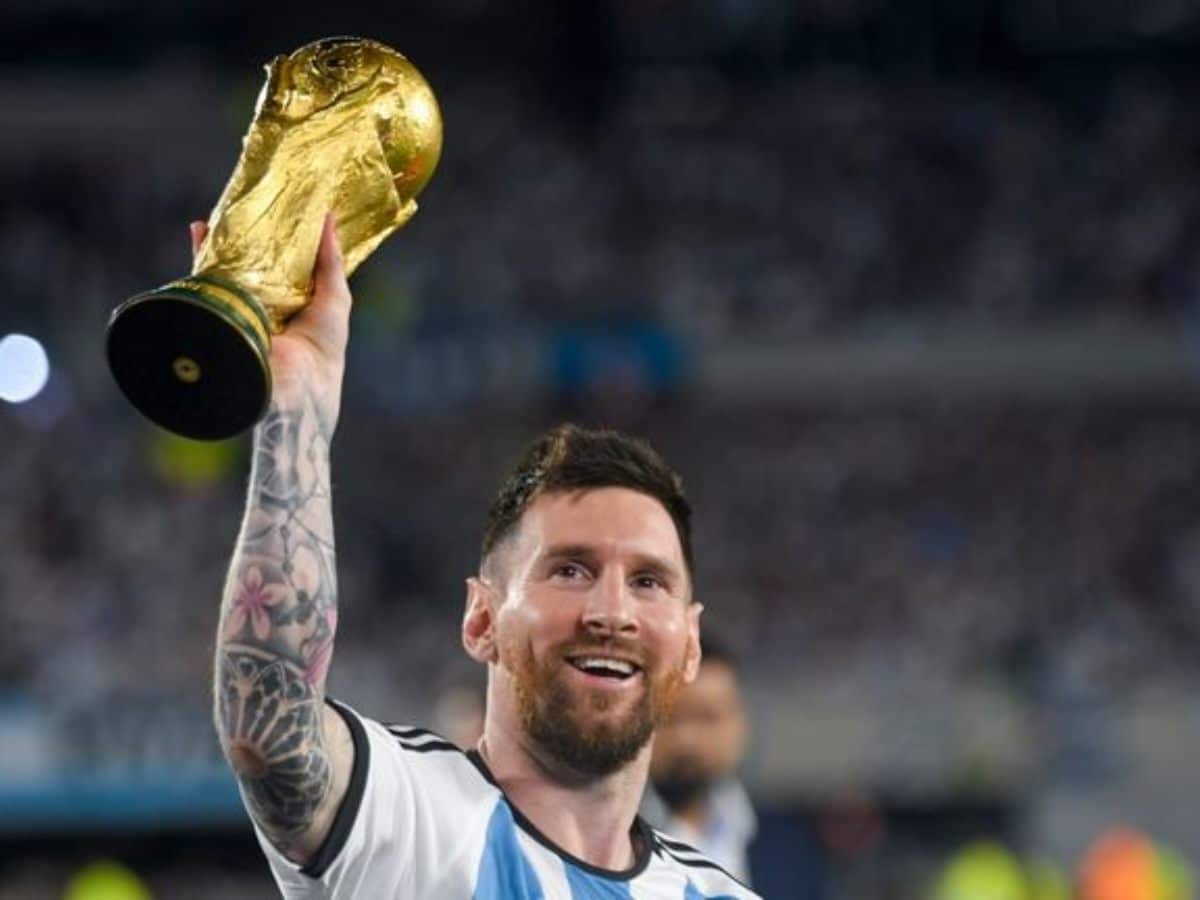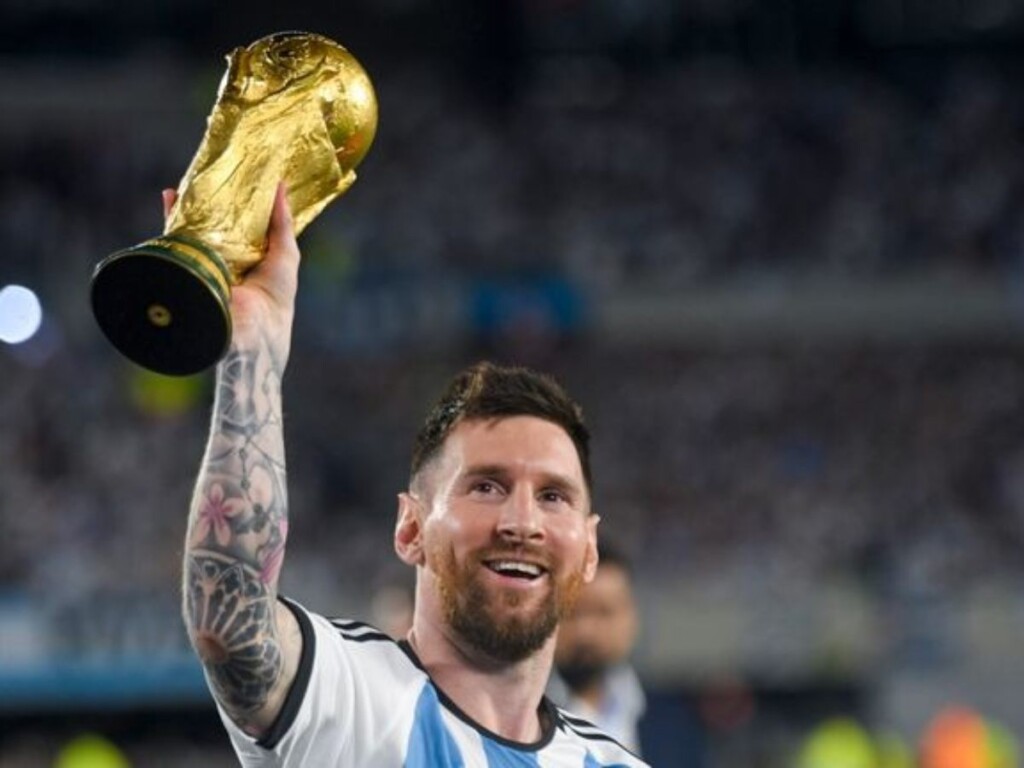 Argentina thrashed Curacao 7-0 at home in an international friendly as Lionel Messi was on the scoresheet thrice. The PSG star also scored his 100th international goal becoming the first Argentine to do so.
Messi wasn't the only player on the scoresheet as Nicolas Gonzalez, Enzo Fernandez, Angel Di Maria, and Gonzalo Montiel joined the party with a goal each to finish the romp in style. Messi also recorded his joint-highest win with Argentina as he won 7-0 against Bolivia and Hong Kong in the past.
Argentina, despite winning the World Cup in December, is currently ranked second in FIFA rankings, behind their arch-rivals, Brazil. As for Curacao, they are ranked 86th.
After a successful international tour, Messi will now return back to PSG, where his contract expires at the end of the ongoing 2022-23 season. After the Ligue 1 champions getting knocked out of the Champions League two weeks back and with demand from Barcelona rising day by day, it is highly doubtful that the 7-time Ballon d'Or winner will renew his contract with PSG. Interestingly, one might even see him playing in David Beckham's Inter Miami next season.
Related news: Qatar instructs PSG owner to renew Lionel Messi's contract at 'all costs': Reports
Philip Lahm reveals where it all went wrong for PSG despite signing Lionel Messi