Argentine maestro Lionel Messi has been reportedly spotted in Barcelona along with his family and 15 suitcases. This rises the speculations of Messi returning to his boyhood club Barcelona in this summer.
Messi's contract at PSG is due to expire in June. And it's not sure where will he be playing football next season. He had looked set to sign a new deal with the French champions at the turn of the year. But the parties haven't reached any solution as of yet. Messi reportedly received a lucrative offer to join Cristiano Ronaldo in Saudi Arabia this summer. But seems like Messi is still interested to stay in Europe for at least a few more years and thus rejected the offer.
The doors for Messi's Barcelona return have all been open for quite some time now. It has been more than two years since Messi left the Catalan giants. According to the report, Messi returned to Barcelona this weekend. He was accompanied by his family and 15 suitcases. PSG will not be in action again until next Sunday.
Barcelona are keen to re-sign the seven-time Ballon d'Or winner. But they must overcome their crippling financial issues to get a deal done. They must also raise £178m before signing new players in the next transfer window. LaLiga is keeping a close eye on its precarious financial situation.
Reports claim that Barcelona are expected to hold further talks with Messi's representatives in the coming weeks. They would try to resolve any issues and reach an agreement.
In case you missed: Gerard Pique gifts a multimillion-dollar present to Clara Chia on her Birthday after taking her to Abu Dhabi
Barcelona veteran Jordi Alba opens up about his thoughts on a potential return of Lionel Messi: Reports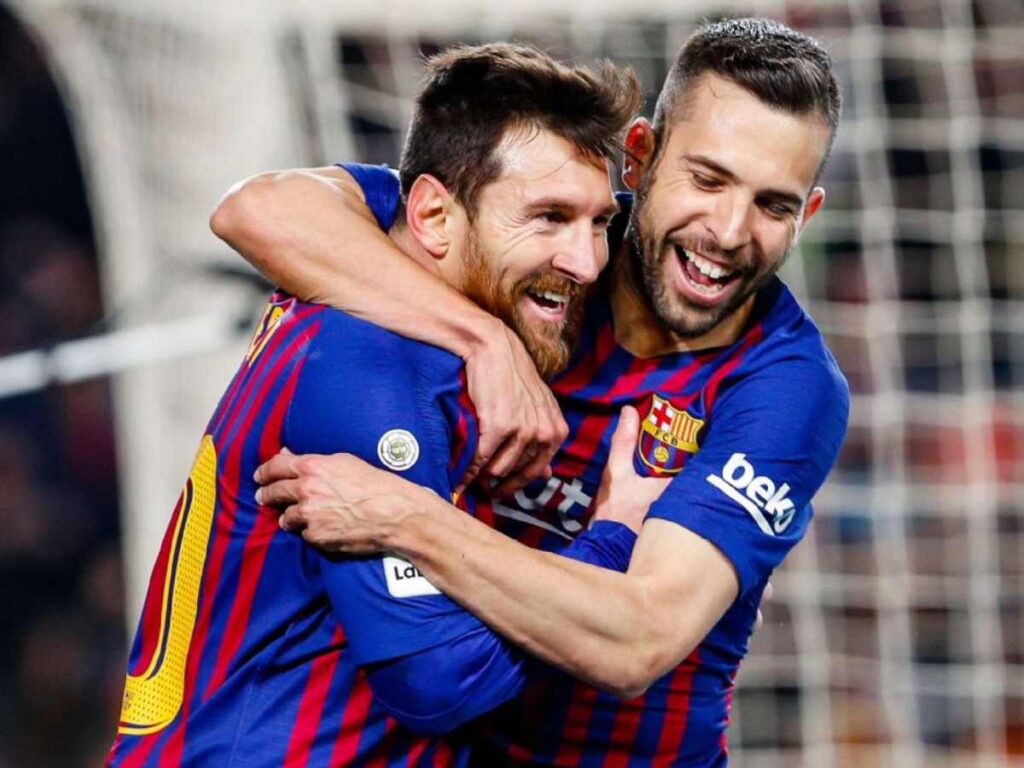 Jordi Alba has reportedly talked about his thoughts on Messi returning to Barcelona. He said that it felt odd for him to see his former teammate Messi play for some other club.
Speaking about Messi's possible return to Barcelona, in an interview, Alba reportedly said that it would be 'perfect' . He said, "It is Leo's decision. Honestly, we haven't talked about this topic, but it's clear that in the end, seeing Messi with another shirt other than Barca's is always weird. In the end, if he wants to and the club wants to, it's perfect for me. He has been the player with whom I have understood the best on the pitch."
Alba and Messi played together for 345 games in Blaugrana colours. And according to Alba, Messi's return to Barça would benefit him as well as the whole club.
Related News: