A famous TV presenter named Leo Caiero has recently claimed that the job of Cristiano Ronaldo's girlfriend Georgina Rodriguez is just to grab bags. This statement of the TV presenter has grabbed the attention of many fans and media houses. Leo Caiero is also getting criticized by Georgina fans because of this statement.
The TV presenter questioned Georgina Rodriguez on her shopping habits and also claimed that she wouldn't be coming to Portugal with his boyfriend. This is not the first time Georgina has been criticized for her shopping habits.
Since the Spanish model shifted to Saudi Arabia many news channels and reports have published articles on Georgina's shopping habits. Some reports have also claimed that because she likes to grab bags Ronaldo wants to part ways with her.
However, it was the statement of Leo Caiero that made headlines. In a TV show Leo told, "She should not come, she certainly won't be here to support him and if she is not, the thesis that I have been preaching here will prove that what I'm saying here is true."
He further told, "She's always on the job, but when we see her, she's shopping, which is what she knows how to do, her biggest job is grabbing bags." These statements of Leo have surely caught fire amongst the news channels that always look for news regarding Ronaldo and Georgina.
In case you missed: Real Madrid beats Manchester United, Barcelona, and PSG to become 2023's most valuable football club
Cristiano Ronaldo and Georgina Rodriquez's rumors breakup news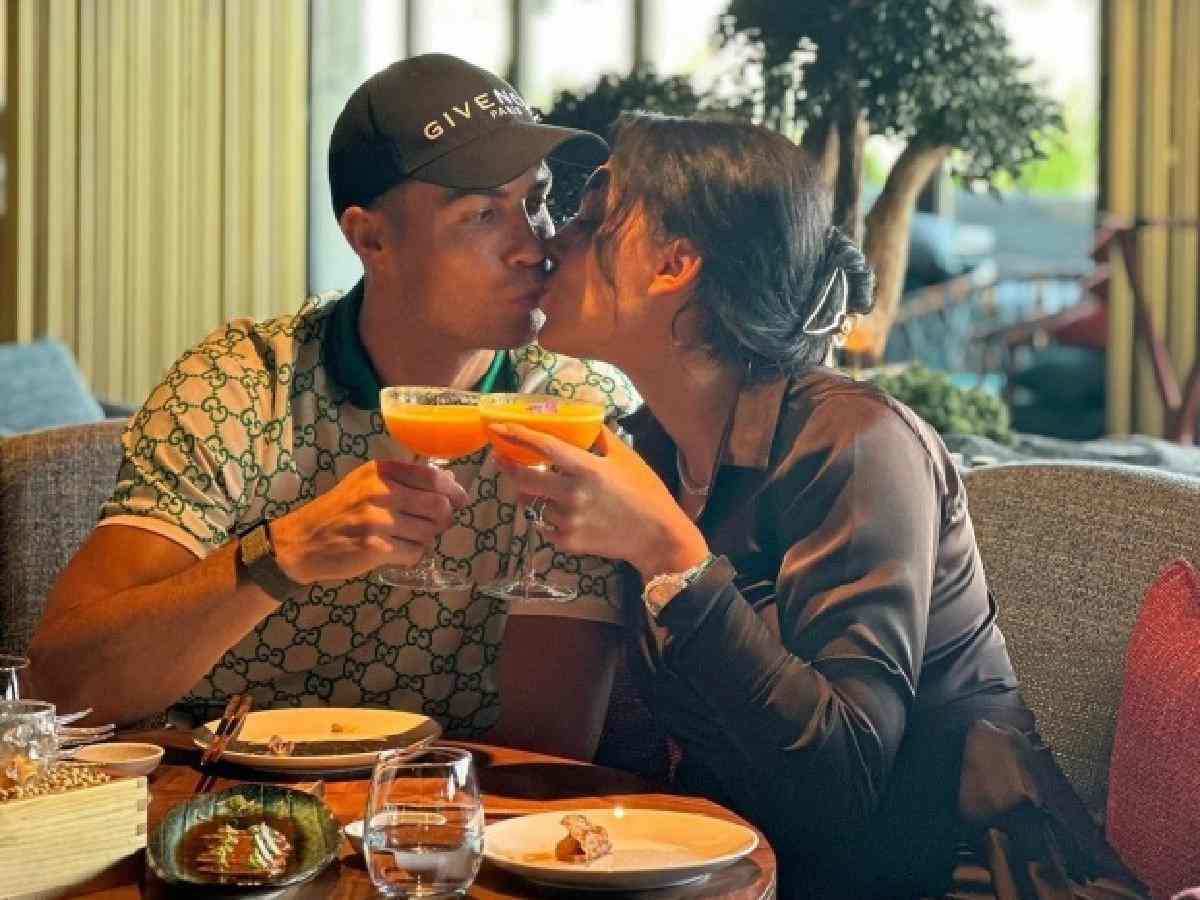 Ronaldo and Georgina's relationship news have been on the internet for quite a long time now. Many reports have claimed that Ronaldo wants to break up with her partner because she spends a lot of money on shopping.
Such news was published despite Ronaldo being one of the richest sportspeople in the world. This news came out from a Saudi news channel. The channel claimed that the Portuguese star will soon part his way from Georgina.
After the Saudi channel published this news many Western and Spanish news outlets also published such reports. Some famous personalities have also given their views and opinions on these fictional reports.
Despite both the couples saying that they were not splitting apart by an Instagram post where they kissed each other. Such fictional reports are still published by big news outlets. But Ronaldo and Georgina know how to ignore and also give answers to such rumors and reports.
Related News: