Wayne Rooney's club Derby has been relegated from the EFL Championship after they lost 1-0 to QPR on Monday. Derby had started the season suffering a 21-point deduction for breaches of financial rules. Wayne Rooney and the whole club tried so hard to cross the line but now they have no chance since they have been relegated to the third division of English club football.
Derby County had a tough time in the season with already starting with a 21-point deduction and now being relegated to the third tier soccer came as shocking news for the fans. It has been a disappointment for the Manchester United great Wayne Rooney but he said to stay and rebuild the team.
A look at Wayne Rooney's EFL journey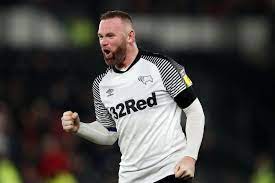 After his exit from the Major Soccer League(MLS) team DC United, the English legend started as a player-cum-coach for the club Derby County in the English Football League(EFL) championship but took on the post of manager shortly after. However, his future looks bleak as the club has been relegated to the third division of English football after suffering an initial 21-point deduction and the 1-0 loss to QPR. This news came as a shocker for all the Wayne Rooney fans.
Derby had been in the Championship since they were relegated from the Premier League in 2007-08. Since then, they have narrowly out on returning to the top flight twice, losing the play-off finals in 2014 under Steve McClaren and 2019 under Frank Lampard. They are going to play in the third division for the first time since 1950.
Also Read: Wayne Rooney's loyalty towards Derby is winning hearts all over the world