Gareth Bale has lifted his first silverware in Golf after winning the Ryder Cup All-Star Match along with Tennis Legend, Novak Djokovic. Bale was part of the two-man team that beat the likes of Football legend Andriy Shevchenko. The Welsh International's love for Golf has been no secret as the former Real Madrid man would often play the sport in his spare time.
The ex-Madrid man was even reportedly playing golf when his team, Real Madrid lost to Tottenham Hotspur in Munich. The player truly showed his love for golf by intending to go professional as after retiring, the player confirmed that he would make his professional debut in the upcoming PGA World Tour. Since then has gone on to win his first silverware sending Twitter into a frenzy.
This won't be the first time Gareth's love for golf has sent social media users reeling in laughter. The infamous "WALES. GOLF. MADRID. In that Order" flag was heavily circulated as the player was seen laughing as held the flag securing Wales' qualification for Euro 2020.
Bale also revealed, "Football is a job for me, and golf is my love," in an interview with the YouTube channel 'Random Golf Club'. "All I want is to spend time with my friends and play golf. It's practically all I do because it makes me happy," Bale said in the interview.
Gareth's love for golf has also seen him become a playable character in the PGA Tour 2K23, however, the ex-player won't be participating in any real competition revealing that at the moment he will hold off on his pro career as a golfer.
Also read: "We had other priorities" Bayern Munich President explains why the club refused to approach $137 million worth Declan Rice in the summer transfer window
Twitter reacts to Gareth Bale winning his first Golf Cup
Gareth Bale's recent trophy has been well received by Twitter with many fans congratulating the player for his achievement. However, certain sections of fans have taken this opportunity to mock his old club Tottenham Hotspur stating that Bale is yet another ex-player who left the club to win a trophy.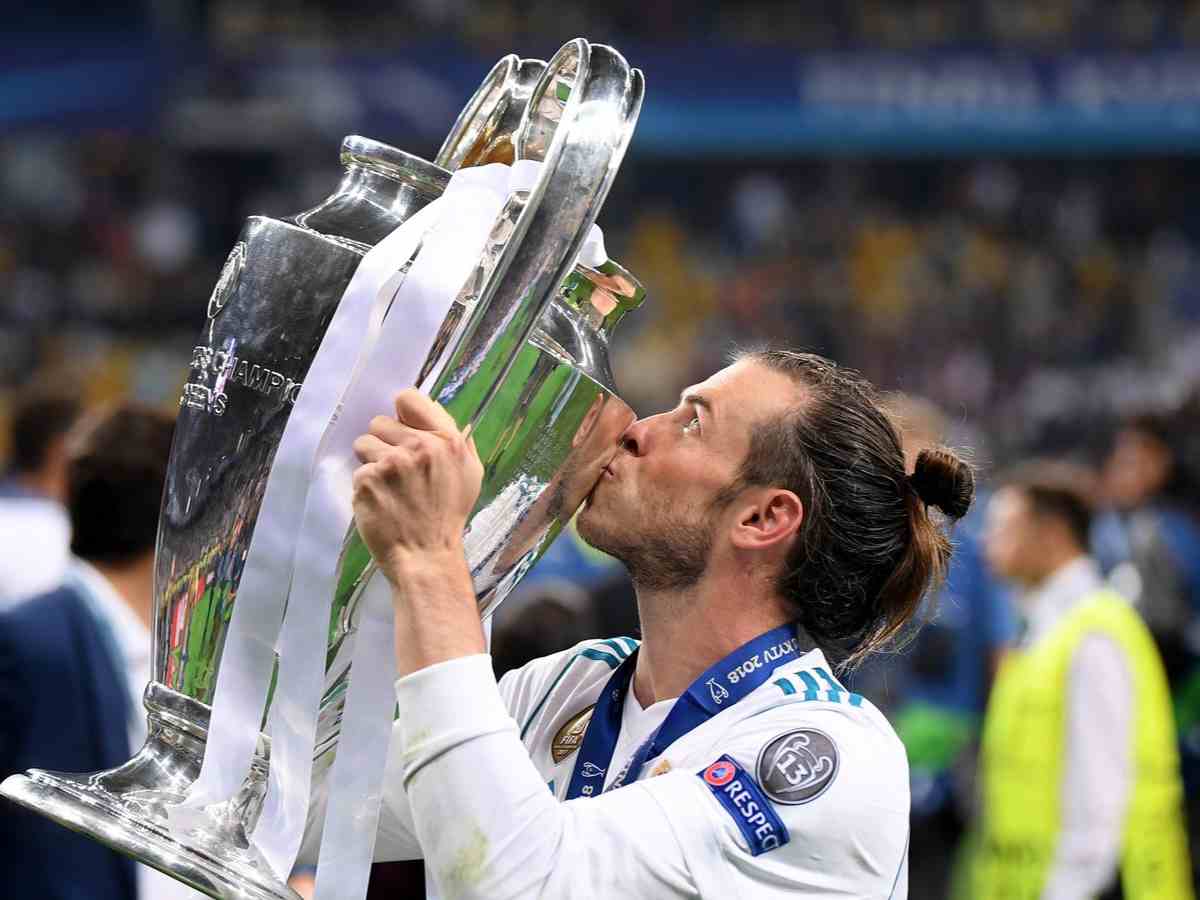 Fans online also mentioned that they were happy that the player seemed a lot happier since leaving Madrid and focusing on what he loves instead of being booed by the Madrid crowd.
Here are some of the reactions:
Gareth Bale retires as one the best UK to ever play the game. The player was vital in Real Madrid's La Decima and Copa Del Rey with his incredible run against Marc Bartra. He won the MOTM award after coming on in the 2018 Champions League final after scoring an incredible bicycle kick and 30-yard goal which led Madrid to their 3rd consecutive Champions League title.
Bale finally ended his career after scoring the winning goal in the MLS Cup for Los Angeles FC, their first-ever title. The Welsh icon has ultimately proven himself as a winner since leaving the Premier League in 2013.
In case you missed: