Steven Gerrard, the former Liverpool legend appears to have changed his opinion on the Cristiano Ronaldo and Lionel Messi debate. The current Al-Ettifaq manager, in an interview for the Saudi Pro League, claimed that Cristiano Ronaldo is the greatest player of all time – contradicting his previous stance on the topic.
The Liverpool great, who is currently associated with the Saudi side, Al-Ettifaq, in an interview for the Saudi Pro League labelled the Al Nassr captain, Cristiano Ronaldo as the greatest player of all time. Gerrard highlighted the influence of the five-time Ballon d'Or winner in the Saudi league. Gerrard pointed out that the arrival of 'The GOAT' (referring to Cristiano), in January was a huge moment for Asian football, and feels that the 38-year-old Ronaldo still has a lot of football to offer.
Gerrard's recent remarks were a letdown for Messi fans because they seemed inconsistent. Back in April 2022, Gerrard praised Messi as the greatest player globally. However, during Messi's time at PSG, when asked about the 'GOAT' debate by Gary Neville on the Overlap YouTube channel, Gerrard, then managing Aston Villa, again called Messi the greatest player of all time. Now, Gerrard, in an interview with SPL, said:
The arrival of 'The GOAT' as we call him, Cristiano, him arriving in January obviously was a huge signing. I think from that moment, the league around the world had become a very popular talking point for everyone. After Cristiano's arrival, even more big-name signings, talents and skill sets were joining the league.
The ongoing debate about Messi and Ronaldo has lasted for years. They keep setting records, and amazing fans with their skills. Messi's World Cup win last year may have put him ahead, as Ronaldo hasn't won the elusive trophy yet. Gerrard's view on the greatest player has shifted since he moved to the Middle East.
Cristiano Ronaldo vs Lionel Messi – the GOAT debate continues
The Messi vs Ronaldo debate will probably never end or go away – despite the former captaining Argentina to World Cup glory in Qatar last year. Liverpool legend Steven Gerrard in a recent interview, has labeled former Manchester United forward Cristiano Ronaldo as "the GOAT" despite previously suggesting that Lionel Messi was the better player.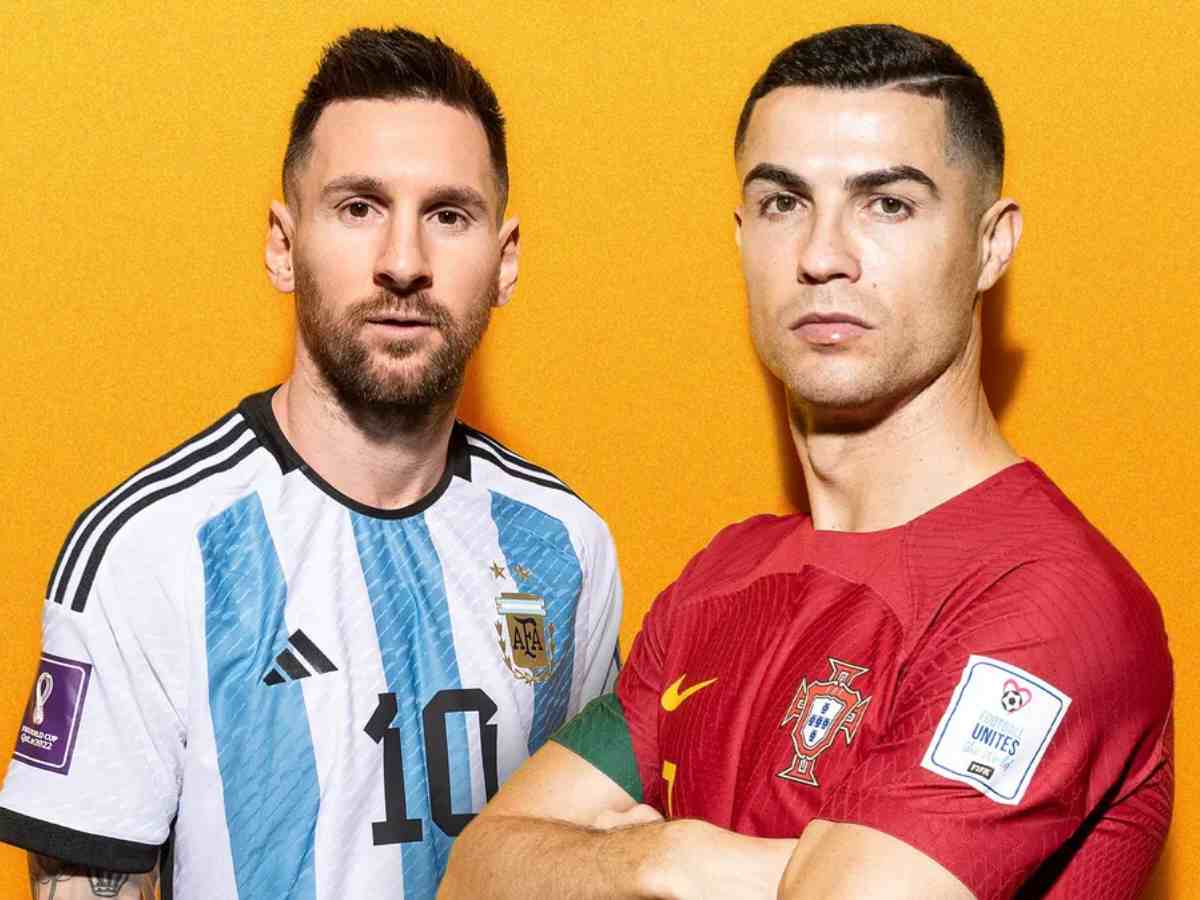 Football fans and pundits may suggest that Messi might have edged past Ronaldo after the former won his eighth Ballon d'Or title- 3 more than the Portuguese. Nonetheless, both of them have incredible goal-scoring records with Messi hitting 726 goals in 899 club appearances, while Ronaldo has a similarly impressive record of 737 goals in 993 club matches.
Messi and Ronaldo, each with over 100 goals for their countries, share similar playing styles. Ronaldo moved to Al Nassr from Manchester United in January 2022, while Messi plays for Inter Miami in Major League Soccer. The debate over the Greatest Player of All Time, fueled by their remarkable achievements, has thrilled fans for years.
In case you missed: