Cristiano Ronaldo finally broke his silence after his magnific move to the Saudi Professional League club Al Nassr. The 37-year-old striker was criticized by many football fans and pundits after he decided to spend the concluding years of his career in Asia. Although, Ronaldo seems to be happy about his transfer and has officially given his statement after landing at the club.
The Portuguese legend is set to be unveiled in front of the home fans today. He had his first press conference ever since he came to the club. The journalists asked Cristiano Ronaldo numerous edgy questions surrounding his move, but he had an answer to each one of them. Ronaldo has never been shy about interviews or public appearances.
"I don't care what others say about my move to Saudi, I'm happy here. A lot of people have given their opinion, but they don't know anything about football. The [Saudi] teams are more prepared, more worked on." The striker replied to one of the journalists. CR7 has all the support he needs from the Al Nassr board. Renown manager Rudi Garcia also expressed his enthusiasm for managing the veteran striker.
"This contract is unique because I am a unique player. It's normal for me." Ronaldo on signing the biggest contract in the history of football. The Portuguese talisman became the highest-paid footballer in the world after signing a sumptuous deal with the club. CR7 will be reportedly earning more than $200 million every year from the club.
In case you missed-What is Cristiano Ronaldo's net worth after signing the biggest contract in football history?
A look at Cristiano Ronaldo's contract with Al Nassr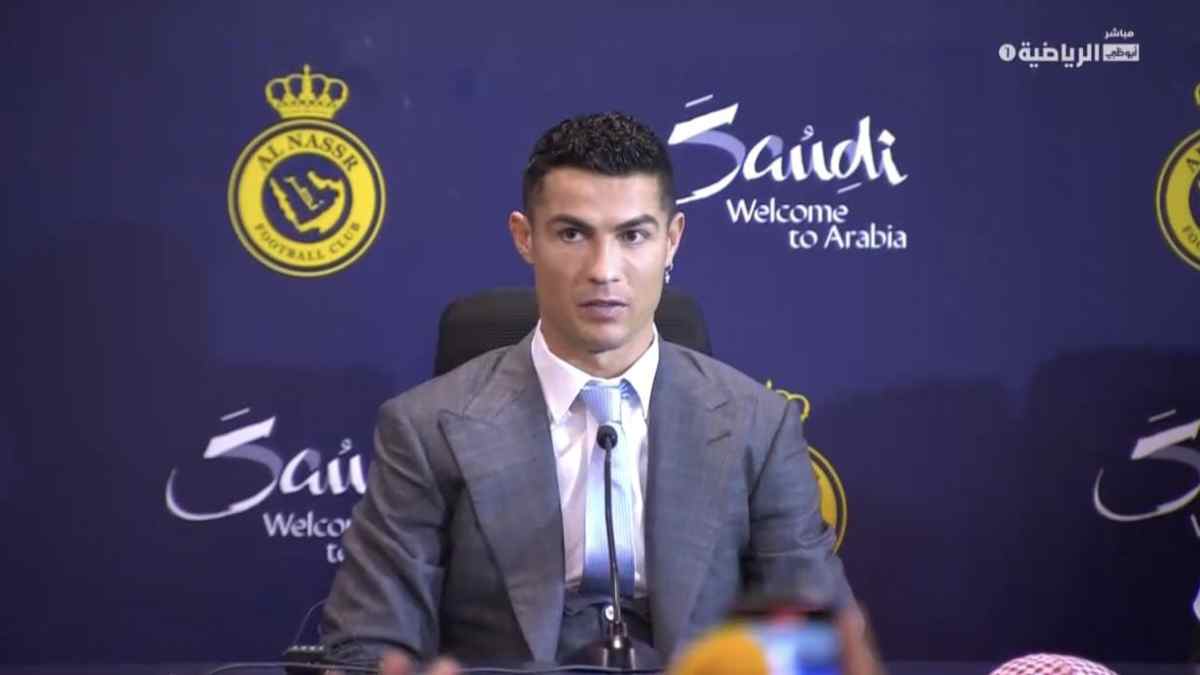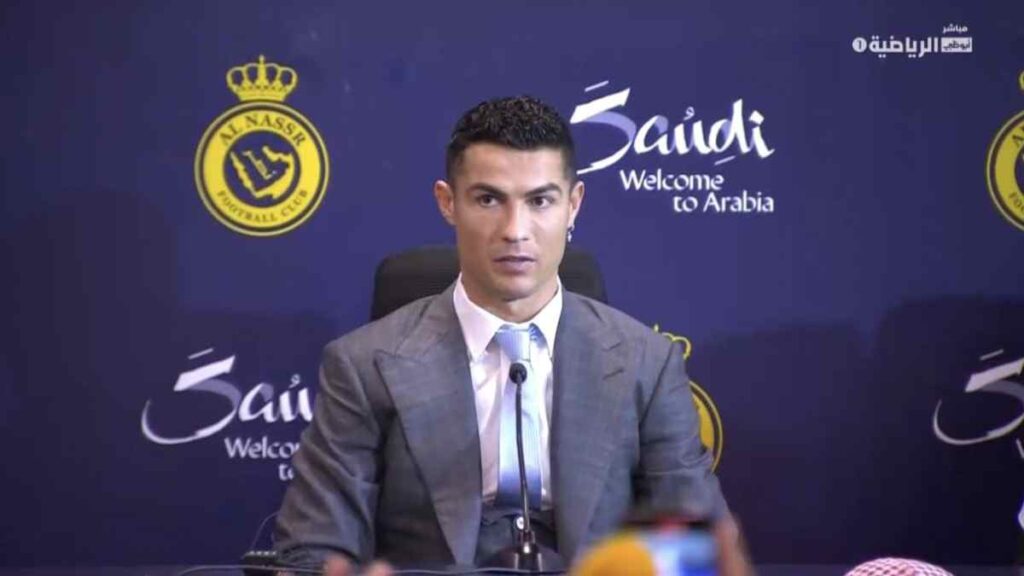 The 5 times Ballon d'Or winner will be looking forward to an extravagant life after signing one of the most valuable deals in the world of football. CR7 surpassed Kylian Mbappe to become the highest-paid football player in the World. If one compares, Mbappe became the highest-paid footballer when PSG offered the Frenchman a staggering salary of $63 million. Ronaldo would be receiving more than $200 million.
The Portuguese veteran will be earning $3.8 million every week while playing in the Saudi Professional League. Although, reports suggested that the striker wasn't wanted by European clubs, which is why he had to move to Saudi. He ended these allegations in today's press conference as well. "There were many clubs interested in Europe, Australia, Brazil, and Portugal", Ronaldo clarified that he had offers from multiple leagues.
After conquering European football, Cristiano Ronaldo is set to embrace Asia with his skills and towering goals. It will be exciting to see one of the greatest players of all time play in an Asian league. How many goals do you think he would bag in his first season?
The 37-year-old will be unveiled in front of thousands of Al Nassr fans. Today will mark the beginning of a fresh chapter in the footballer's life. Despite a sloppy end to his European legacy, Cristiano Ronaldo will still be one of the greatest footballers of this generation.
In case you missed it-A look at Al Nassr's history: How many titles Cristiano Ronaldo's new club have won so far?
Related Stories-Cristiano Ronaldo's Unveiling Ceremony: Al Nassr reveals date and time of CR7's lavish entrance