The official Twitter account of Al-Ittihad trolled Cristiano Ronaldo, posting a tweet saying, "Where is Ronaldo?". Al Nassr lost the lead of the Saudi Pro League after losing 1-0 to title rivals Al-Ittihad. Romarinho scored in the 80th minute, with Ahmed Sharahili providing the assist.
The win sees Al Ittihad climb back to the top of the table, one point clear of Al Nassr. Ronaldo has made 7 appearances in the Saudi Pro League this season, scoring 8 goals and providing 2 assists. The result on Thursday was Al Nassr's first loss in the league since the Portuguese's arrival. Al Nassr also lost to Al Ittihad in the Saudi Super Cup in Ronaldo's second game for the club.
There are 10 games to go in the season, and club fans will hope they can recover after this setback and go on to win the title. After the final whistle on Thursday, Ronaldo was visibly enraged. He was seen storming off the field, angrily muttering to himself and his teammates, while Al-Ittihad players celebrated in front of their home fans. However, before leaving the pitch in a huff, the ex-Real Madrid player applauded Al Nassr's supporters.
In case you missed it: "It is a complicated situation," Dani Alves' wife speaks out amidst ongoing s***al assault trial on husband
Cristiano Ronaldo storms off the pitch; kicks water bottle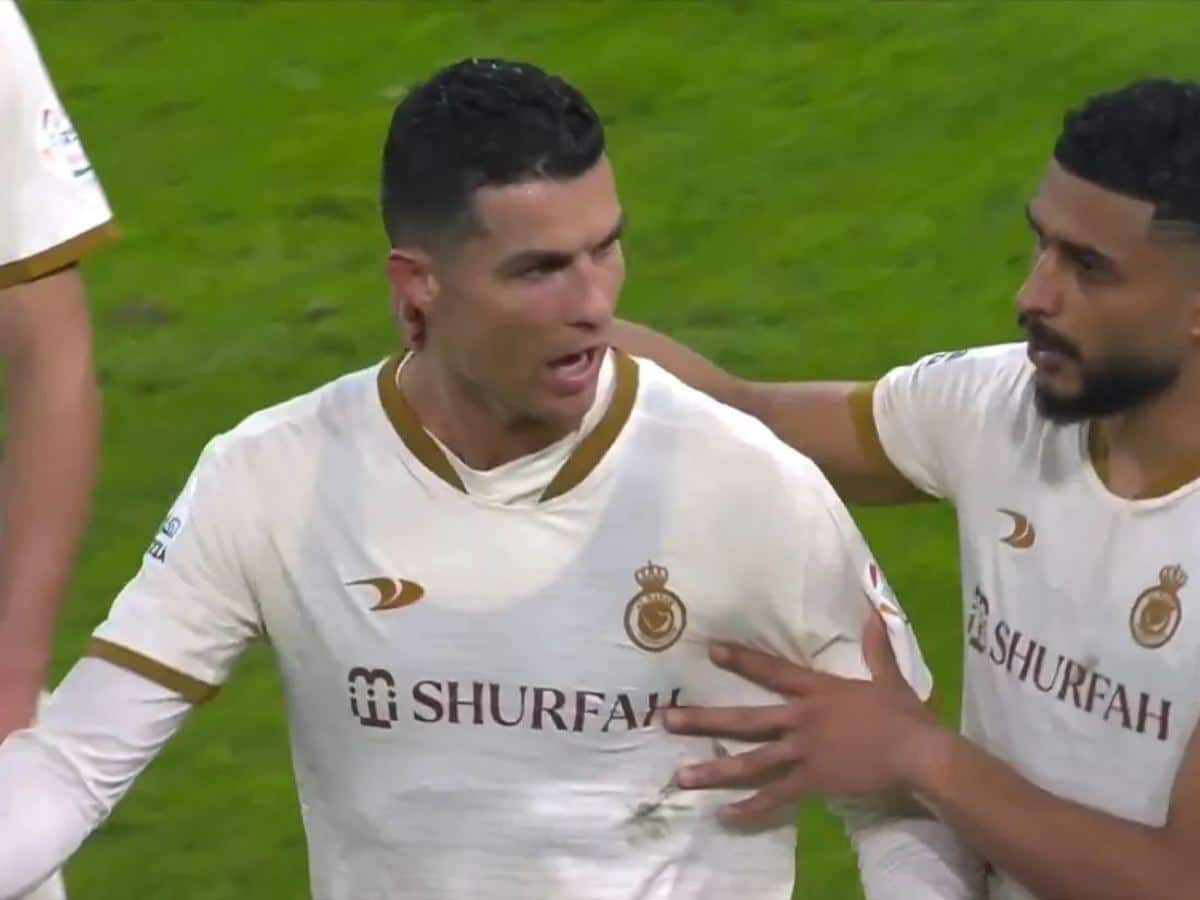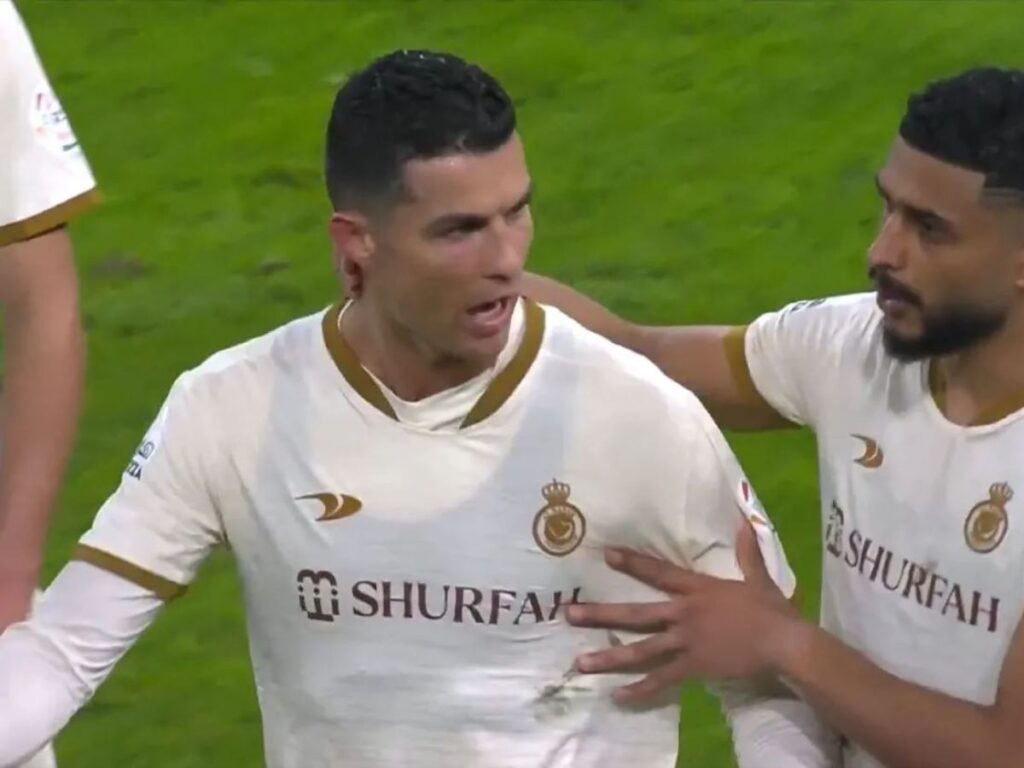 Cristiano Ronaldo was irritated after Al Nassr's 1-0 loss to Saudi Pro League title rivals Al-Ittihad on Thursday. He was disappointed with the outcome, which saw Al-Ittihad replace Al Nassr as league leaders. But Ronaldo was enraged even more when thousands of fans began taunting him as he exited the field by chanting Lionel Messi's name. The former Real Madrid striker exploded and angrily kicked a water bottle near the dugout.
This act of frustration only served to amplify the taunts. Later that day, Ronaldo regained his composure and sent a message to Al Nassr fans via social media. "Disappointed with the result, but we stay focused on our season and the games ahead," it said. "Thank you Al Nassr fans for your support, we know we can count on you!"
The 38-year-old's glorious career is in its twilight. The ex-Manchester United man has 506 goals and 70 assists in club football and has also won 5 Ballon D' Ors.
Related News:
Cristiano Ronaldo was once allegedly in a gay relationship with this Moroccan Boxer
Cristiano Ronaldo gets green signal from authorities to construct pergola on £6.5m disputed penthouse