Barcelona is trying its best to bring back Lionel Messi to Camp Nou. The Argentine striker left the Catalan club in 2021 and made a move to Paris Saint-German. But now after two years, fans are hoping for Messi's return to Barcelona. Where everyone questioned the player's return to the club due to financial instabilities. The coach Xavi Hernandez has given an interview that will make the fans happy.
Xavi recently gave an interview to a news channel where he openly spoke about the potential return of Lionel Messi to Barcelona. The manager while speaking was sure that this transfer will happen without any doubt.
The manager also talked about what Lionel Messi can contribute to the club in the interview. Xavi thinks that despite being 35 the Argentine striker can offer a lot to Barcelona if returns.
Xavi in the interview told, "I'm in no doubt that if Messi were to return, he would help us in what we are wanting to achieve with our football. I'm in no doubt and I've told this to the president. He continues to be a determined footballer, he has the hunger still."
The manager further told, "He's still a winner, he's a leader and he's different. At Barcelona, we've not had the same level since what we reached as a pinnacle in 2010."
In the interview, Xavi told what Messi could bring if he returned to the club, "Messi brings you the talent of being able to play in the final pass, he opens doors, scores goals. In the final third, he can provide the difference."
By the statements of Xavi, it is now clear that he also wants Messi to play for Barcelona again. But still, nothing has been confirmed by the Argentine yet. Messi's decision in the coming future will be big news to keep an eye on.
In case you missed: Real Madrid's Thibaut Courtois extends support to Fernando Alonso during F1 Monaco GP, says everyone in Spain is 'rooting for his 33rd victory'
Has Barcelona given an actual contract to Lionel Messi?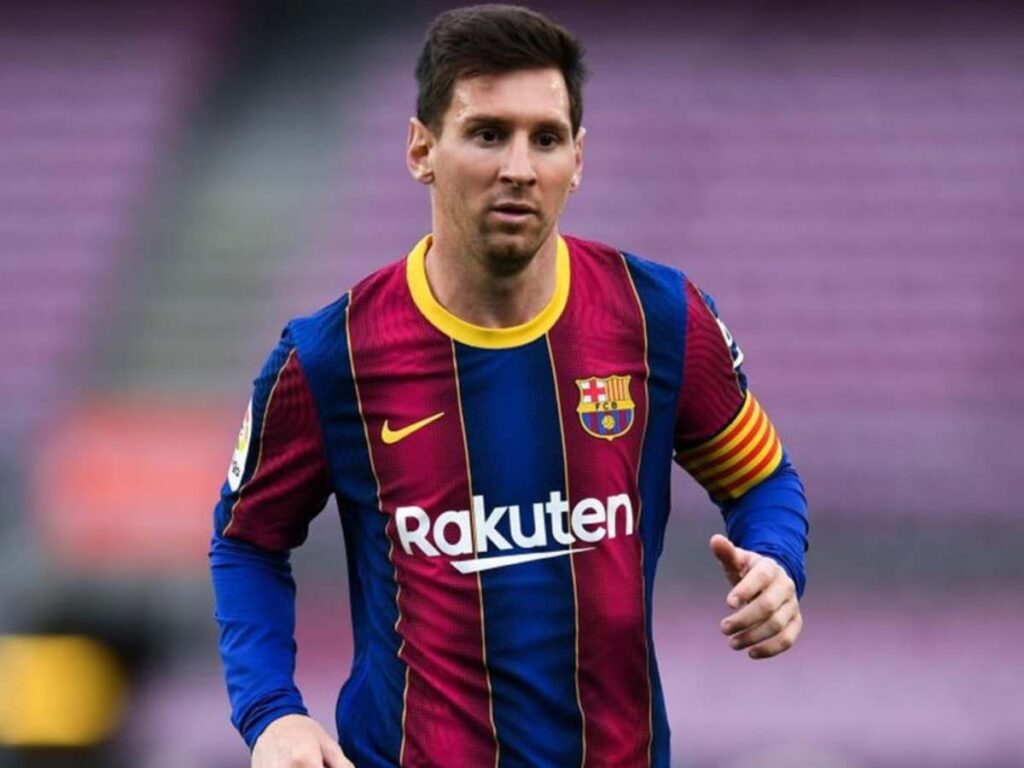 Lionel Messi has deiced to leave Paris Saint-German. The seven-time Ballon d'Or winner played for the French giants for 2 seasons and also won the league title in both years.
But now the player has made up his mind to leave the club and is speculating about a move back to Barcelona. Where on the other side the Catalan club is also trying its best to sign Messi.
But the club is still in financial crisis. To sign Messi Barcelona has put Ansu Fati, Ferran Torres, and Raphinha on the transfer market. Even Sergio Busquets and Jordi Alba made room for Messi.
But still, Barcelona has not offered an actual contract to its former player. Because after doing so much the club is unable to overcome its financial crises. So for now Lionel Messi only has an offer from Al-Hilal.
Related News: