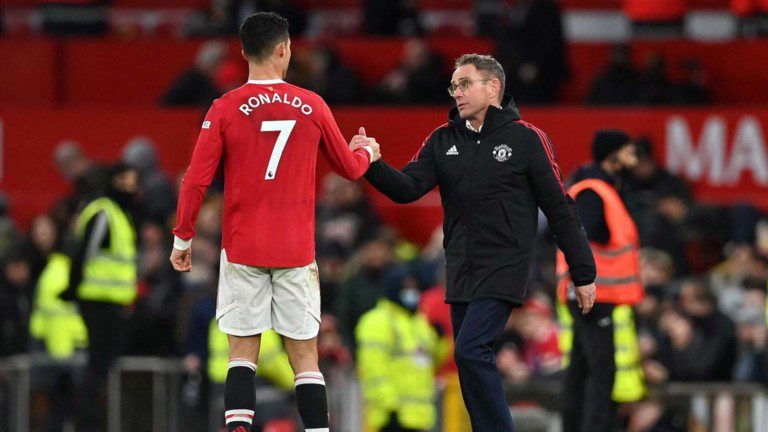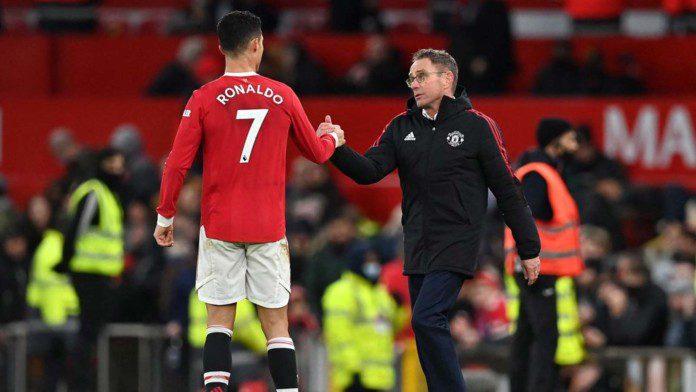 Manchester United registered a much needed 3-1 win over Brentford away at the Brentford Stadium on Thursday. Anthony Elanga, Greenwood and Rashford were on the scoresheet for Manchester United.
The headlines however were surrounding Cristiano Ronaldo's angry reaction when manager Ralf Rangnick made a substitution at the 71 minutes mark replacing Cristiano with Harry Maguire. Ronaldo's reaction was distinctly captured by the TV cameras as he threw down his coat after coming off the pitch.
After the win, Ralf Rangnick was asked about his thoughts on Ronaldo's reaction and the conversation he had with Ronaldo. He said that he considers it to be normal for a striker as they always want to score.
"That is normal — a striker wants to score — but he has come back from a little injury and it was important to remember we have got another game coming up," Rangnick told BT Sport said after the match.
"Also after what happened at Villa Park, we had to defend the lead this time and it was important that we went back to a back five and while we didn't keep the clean sheet it was important to make sure nothing else happened."
Also read: Tottenham set a unique Premier League record after dramatic victory against Leicester City
"…when you're a head coach yourself.."- Ralf Rangnick's conversation with Ronaldo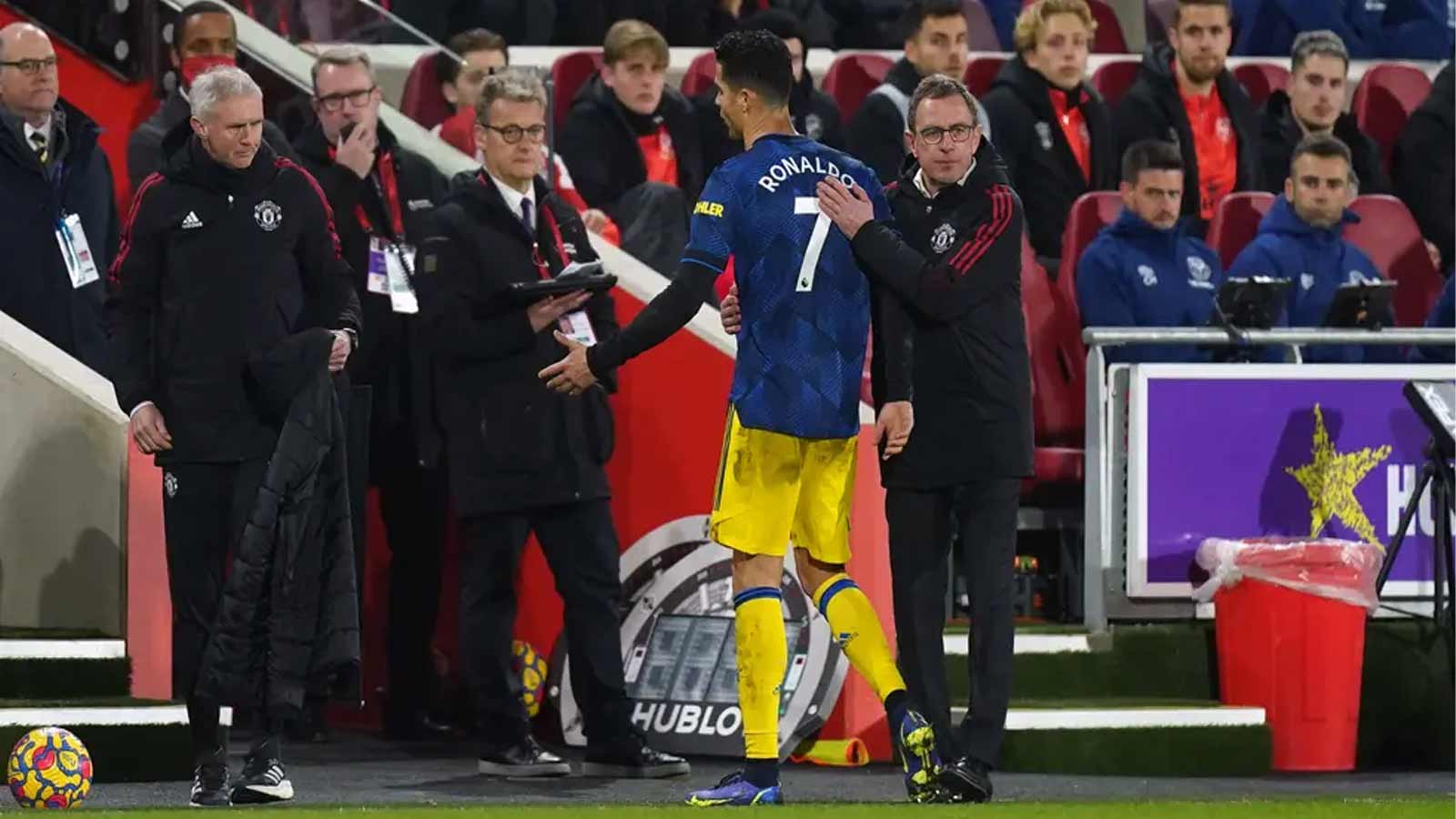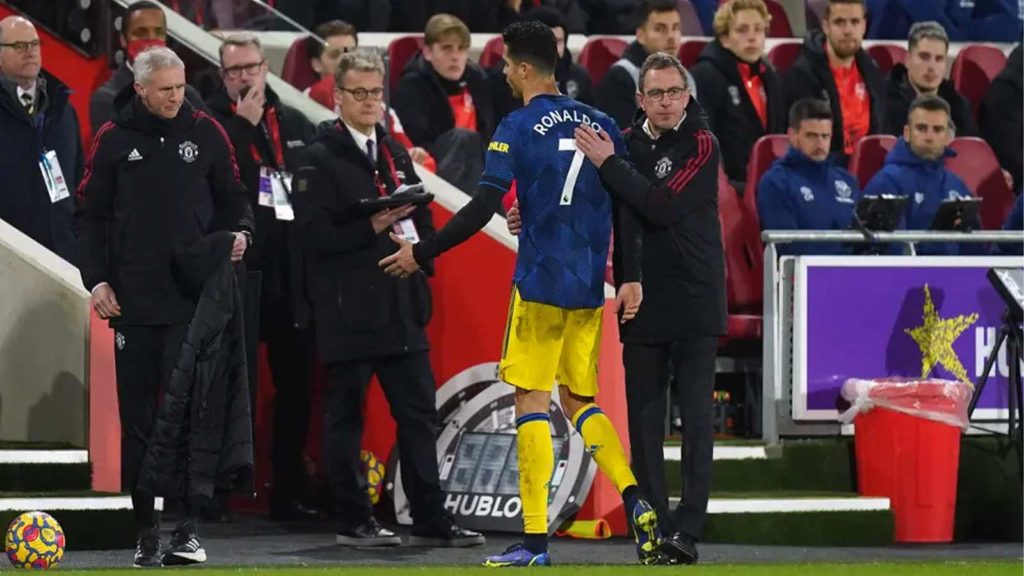 In the press conference, Ralf Rangnick elaborated on his conversation with Cristiano Ronaldo after the substitution and the decision of substitution.
"He was asking why me, and I said listen I have to take the decision in the interest of the team and we had exactly the same situation at Villa Park being 2-0 up with 15 minutes to play and we didn't want to make the same mistake again," Rangnick said.
"I decided to switch to a back five and bring on Marcus on the right and I think it was the right decision.
"He's a goal scorer he wanted to stay on and score but for us it was more important for us to be compact.
"When we scored the third I said that to him and I said maybe when you're a head coach yourself you will hopefully make the same decision.
"I didn't expect him to hug me after being subbed, l know how goal scoring players think and how they tick but I have to take my decisions in the interest of the team.
"I have no issue whatsoever with Cristiano, he came back from an injury and didn't train for one and a half weeks. Why should I not make use of the players on the bench?"
With this win, Ralf Rangnick's Manchester United moved to within two points of fourth-place West Ham United, who are scheduled to visit Old Trafford on Saturday.
Also read: "I think Manchester United are very lucky"-Manchester United face taunts from Brentford boss Thomas Frank in 3-1 victory