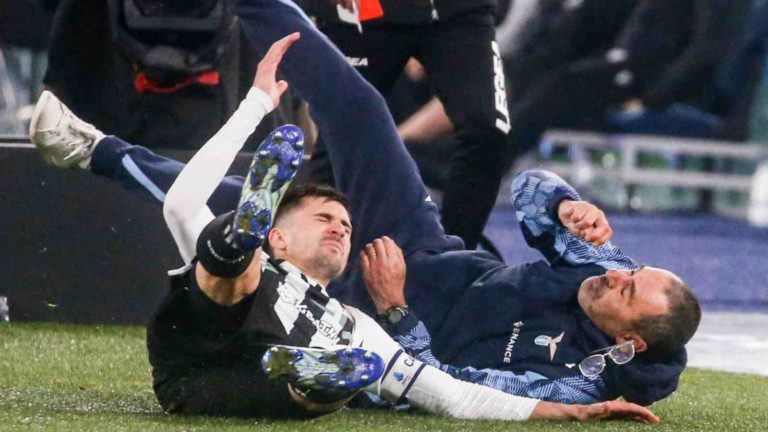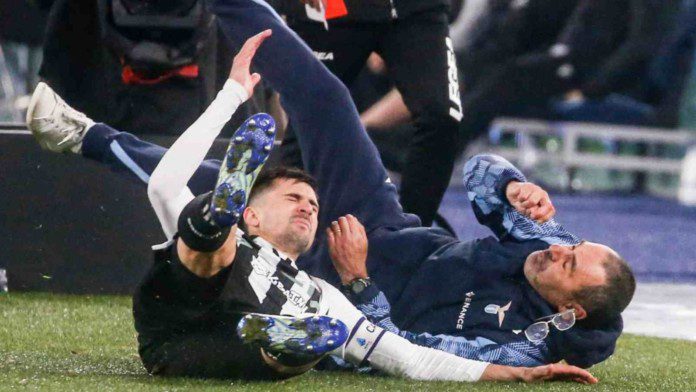 Serie A side S.S Lazio have not had a decent campaign under their newly appointed manager Maurizio Sarri this season. They are 8th on the league table currently which is a tad worse than their performance in the previous season (wherein they finished sixth) and the general attacking flow of their game has been missing lately. They are way out of reach of even the UEFA Conference League qualification and their only shot at a title this season thus remains to be the Coppa Italia which is Italy's domestic cup.
S.S Lazio had their Round of 16 clash in the Coppa Italia tonight against fellow Serie A side Udinese and it was quite a tough encounter. After a 0-0 scoreline in 90 minutes, the game headed on to Extra time where Lazio's star striker Ciro Immobile scored in the first half (106th minute) to give them the lead. He thus scored the winner and the solo goal of the fixture. 
WATCH: Collision between Maurizio Sarri and Ignacio Pussetto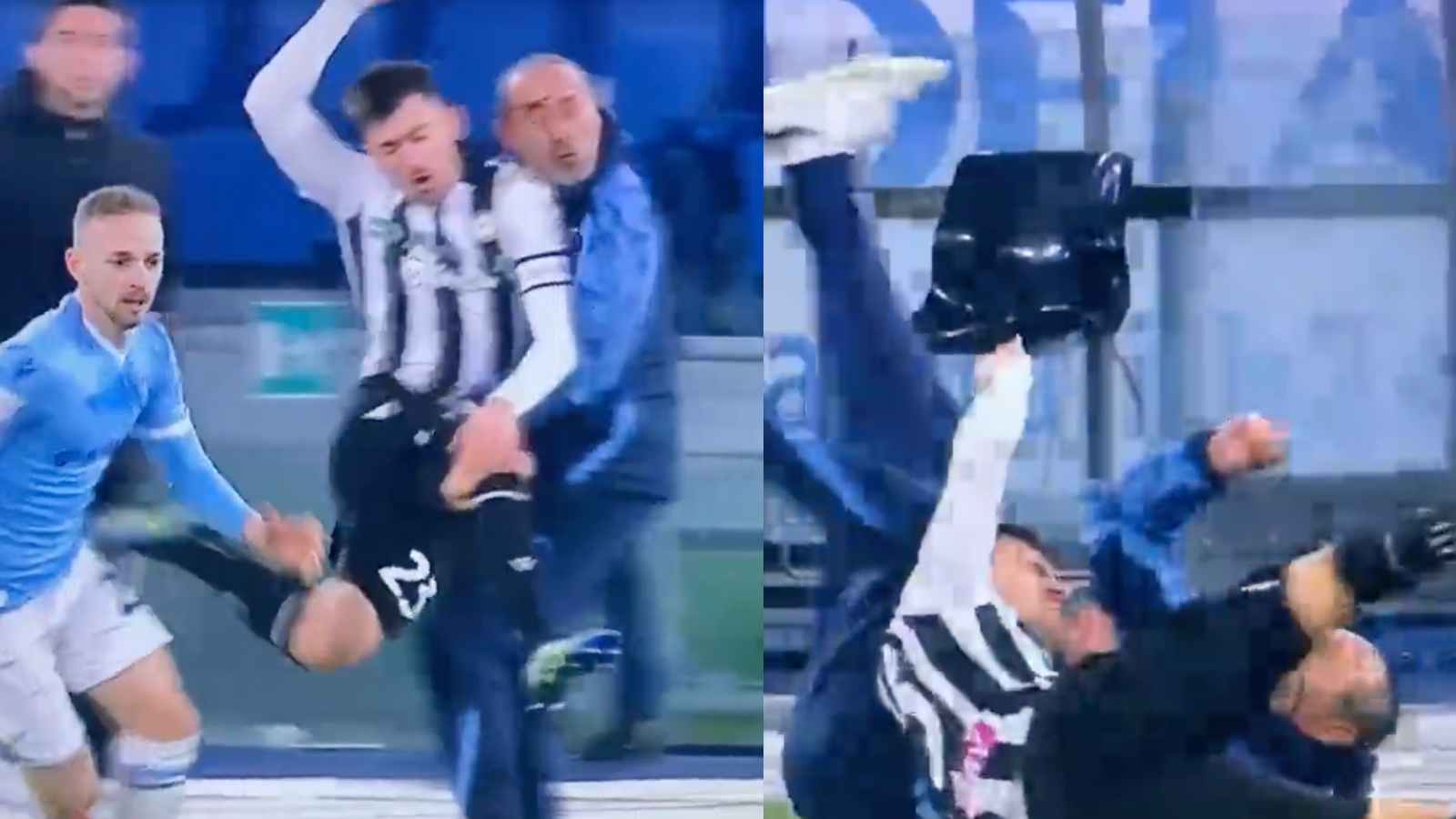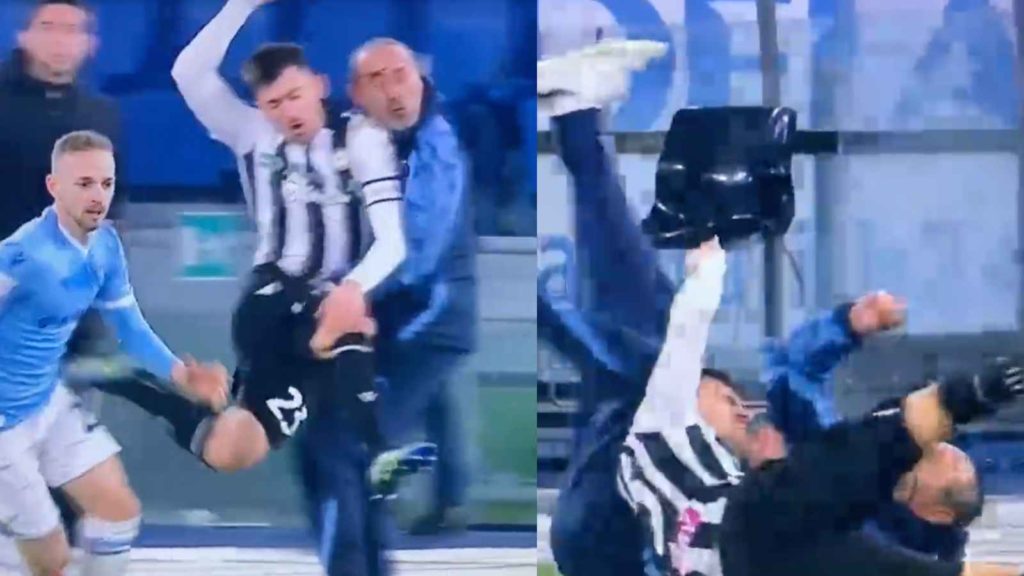 Right before Immobile scored the goal, however, a drama on the pitch had every spectator on their toes. Udinese player ​​Ignacio Pussetto quite a tussle with a Lazio player right along the touchline where Sarri was standing, and the Argentine midfielder rammed into the Lazio coach leading to a nasty collision. Both men fell straight down to the ground and Sarri's spectacles even flew off him due to the impact. It clearly hurt the former Juventus manager but his pain was somewhat lessened by Ciro Immobile's goal that came just a few minutes later.
Lazio thus won the match against Udinese and they now head on to the Quarterfinals of the Coppa Italia 2021-22. The competition is not going to be easy for them however as all of Italy's biggies will be present in the Quarter final as well. 
Also Read:- "They are the best in their position": Florentino Perez praises 'These' two Real Madrid players after winning the Spanish Supercopa