Hafid Benzema and Wahida Djebbara, who were French nationals of Algerian descent were the parents of Karim Benzema. Given his Algerian roots, the Algerian Football Federation tried to convince Benzema to represent the Algerian national team, but his heart leaned towards representing Les Bleus.
The president of the Algerian Football Federation Kheireddine Zetchi has put all the talk of Karim Benzema switching national teams to rest saying that FIFA doesn't allow it. There was a time when Karim Benzema had his hopes of a return to international football with Algeria but their manager closed the door on the Real Madrid star.
Benzema said, "It's my parents' country, it's in my heart. But well, from a sporting perspective, I'll indeed play in the French team. I'll always be available for the French team. It's more for the sporting side because Algeria is my country, you see, my parents come from there. France, on the other hand it's more of a sports thing, that's it." Benzema was once courted by the Algerian Football Federation and in 2006 was approached by both former federation president Hamid Haddadj and then national team coach Jean-Micheal Cavalli.
In 2007, he scored on his French debut against Austria, but his international career has been a series of highs and lows ever since, culminating in a prolonged omission from the squad under Deschamps. In November 2019, Benzema told FFF President that "If you think I'm done, let me play with one of the other countries I am eligible for and we'll see". Karim Benzema has retired from international football after sitting out France's run to the World Cup final due to injury. The Real Madrid striker, who won the Ballon d'Or in October, announced the decision to end his career with Les Bleus on his 35th birthday.
In case you have missed:
Karim Benzema on verge of leaving Real Madrid in summer after lucrative deal from Saudi
Karim Benzema was the second oldest player to win the Ballon d'Or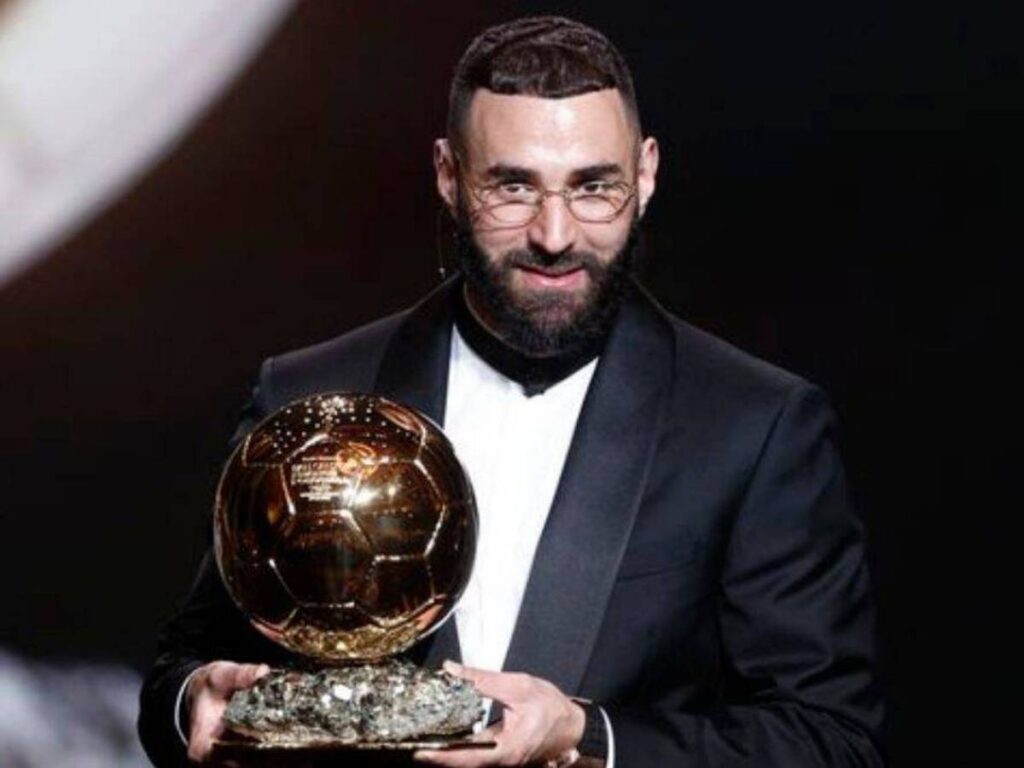 Karim Benzema had his best season ever at Madrid, being the top scorer in both leagues. He scored 44 times for Madrid, including 15 in Europe's top competition, and equaled Ral Gonzalez as the club's second-highest scorer behind Cristiano Ronaldo. Benzema (34 years and 302 days) became the second oldest winner since the first recipient in 1956, Stanley Matthews (41 years and 10 Months).
The French man said, "Age is just a number for me. People play until their later years now and I still have this burning desire. It is this drive that has kept me going and never allowed me to let up." Benzema won ahead of Sadio Man and Manchester City playmaker Kevin De Bruyne.
Benzema also said, "I'm really proud, it's a lot of work and a kid's dream come true" Benzema became the fifth Frenchman to win it after Raymond Kopa, Michel Platini, Jean-Pierre Papin and Zinedine Zidane, who was crowned in 1998, the year France won its first World Cup.
Related News: