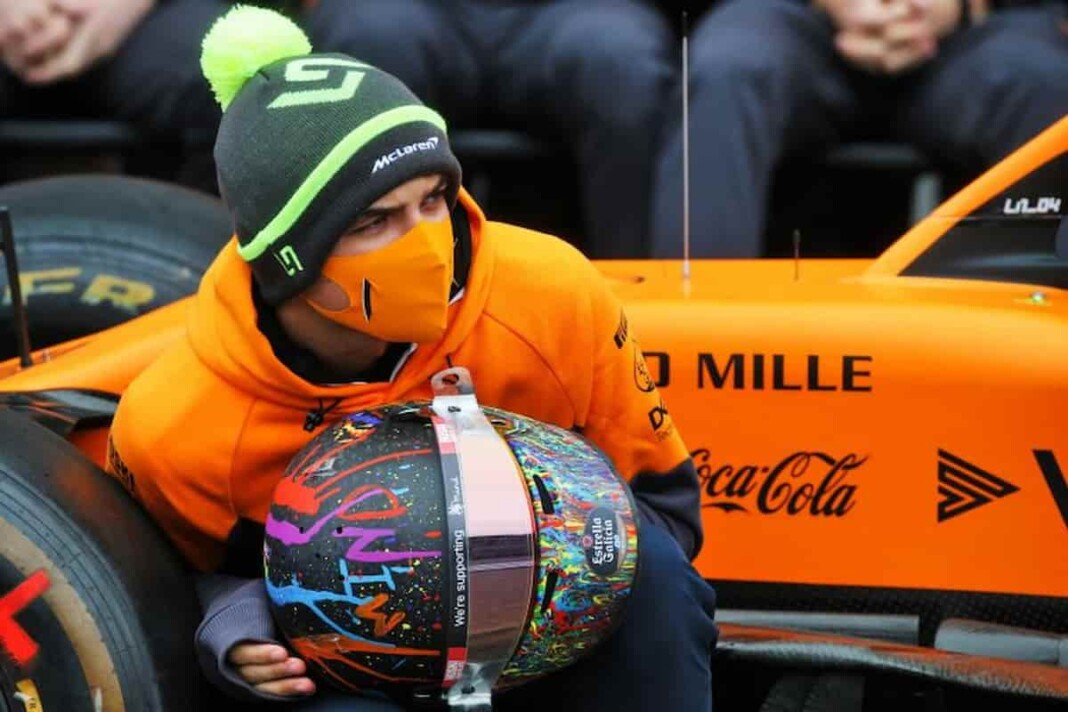 The Russian Grand Prix proved to be the cruellest for Lando Norris. After suffering from a heartbreak from clinching his first race win, the young and charismatic Brit only ended at P8 to conclude his Sunday race. Moreover, after trying to stay on the track when drivers like Lewis Hamilton went into the pit lane, Norris' misjudgement costed him a place on the podium.
Even his teammate Daniel Ricciardo lost his place in the middle-stage when McLaren took long with his pit stop. As a result of which he slipped from P2 to P11. Having said that, Lando Norris did take his social media to ask all his fans for an apology. Rather he added I the same post that he will be raring to bounce back in the next grand to answer all his critics.
Lando Norris Promises to Bounce Back Stronger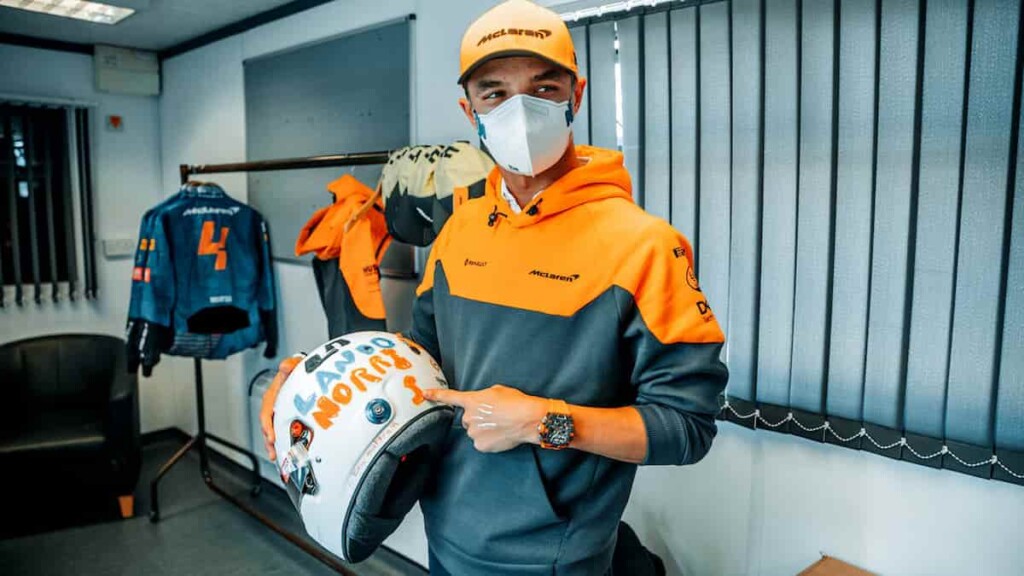 While speaking after the Russian GP, Lando Norris said that he is 'devastated' not to win his maiden F1 Grand Prix. "Obviously unhappy… devastated in a way. I guess we made a call to stay out and we stand by that call. Of course, the wrong one at the end."
With several fans pointing out fingers at McLaren F1 for costing Norris, the 21-year old cleared the air as he stated that it was his choice as much as the team. "I made the decision as much as the team. They thought I should box and I decided to stay out. My decision. I thought it was the way to go."
Speaking of his performance before the heartbreak, Norris said, "I felt like I did everything I could even when it got tricky. I made a couple of mistakes and still kept Lewis behind. The laps I was out before Lewis boxed, it was perfectly fine for the tyres I was on." 
He finished the post-race interview by stating that he did not expect the track to get as wet as it did, which in turn led him to make a mistake.
Also Read: Helmut Marko Predicted Lewis Hamilton to Take Grid Penalty
Also Read: Mercedes Provides Update After Inspecting Lewis Hamilton's Car