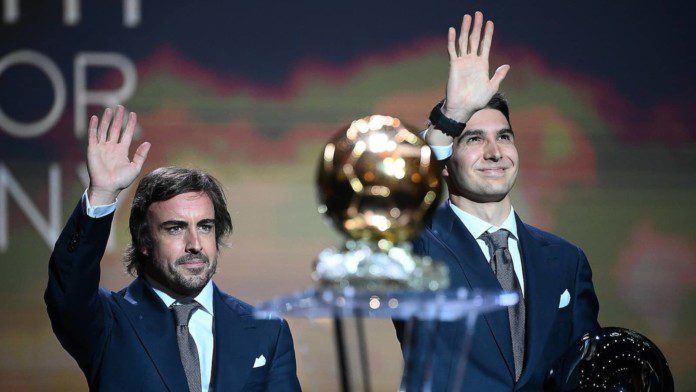 The prestigious Ballon d'Or ceremony concluded on Monday evening in Paris. Some of the world's best footballers, both men and women gathered on the special night in the capital of France. There was no shortage of entertainment at the event, as the likes of Formula One drivers, Fernando Alonso and Esteban Ocon also joined in the evening.
Being a part of the Alpine Racing Team, Alonso and Ocon made a special appearance at the ceremony, as they brought the two most prestigious awards to the stage. The duo brought the awards of the Best Men's footballer and best women's footballer to the stage. However, they entered the ceremony with their helmets on, hence one could not recognize the two.
It was only when the hosts asked the two drivers to reveal their identity that they were met with a huge round of applause. Lionel Messi was awarded his record seventh Ballon d'Or, whereas, Alexia Putellas was awarded her the women's best player award after a treble winning season with Barcelona.
Fernando Alonso and Esteban Ocon make a surprise appearance at Ballon d'Or ceremony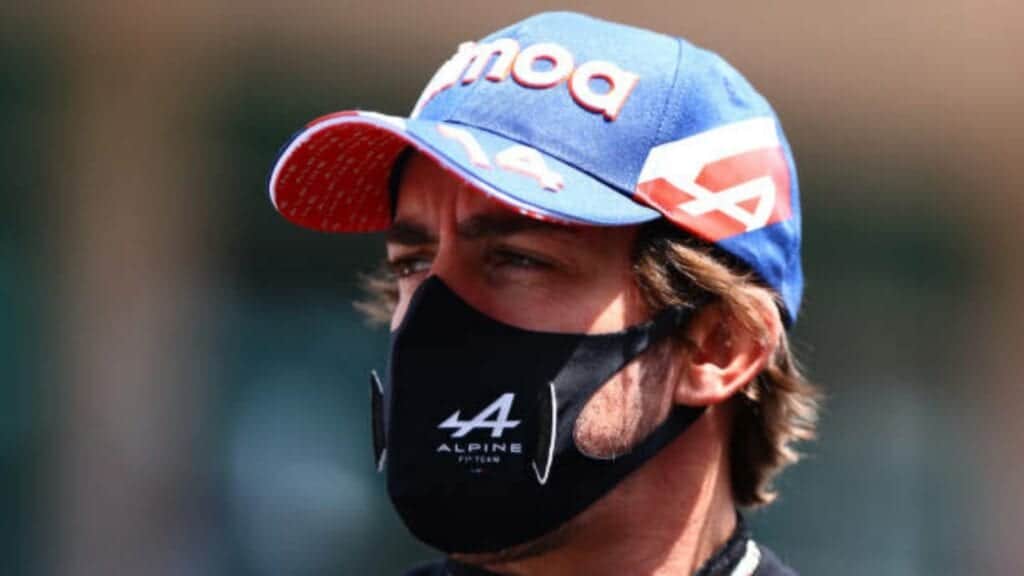 Formula One fans were delighted to see the two drivers make an appearance at the prestigious event, and took to Twitter to express their delight.
Fernando Alonso secured his first podium finish of the season in Qatar a couple of weeks ago, and will look to emulate his performance in Saudi Arabia this coming weekend. The Spaniard has 77 points in his 21 races so far, which places him 10th in the overall list.
Also Read: Formula 1 Rumors: Honda considering a new engine for Max Verstappen ahead of Saudi Arabia GP