Free Fire City Open Mumbai Finals have been concluded with team 4 unknown-Galaxy racers being victorious and as the champions. Topping the overall points table by 96 points, the team has confirmed their spot in the National Finals, which are scheduled to be held on August 15.
After the conclusion of Mumbai Finals day, Team4 Unknown-Galaxy Racer has dominated the Mumbai finals points table and have secured a total of 96 overall points and 41 kills.  4xtraordinary has managed to clinch the second spot with 67 points and 21 kills. TSG Army and Eyes eSports finished third and fourth spots of the Finals with 66 points and 59 points respectively.
Read More: How to get Ryu Backpack skin in Free Fire Street Fighter event for free?
Free Fire City Open Mumbai Finals 2021: Overall Standings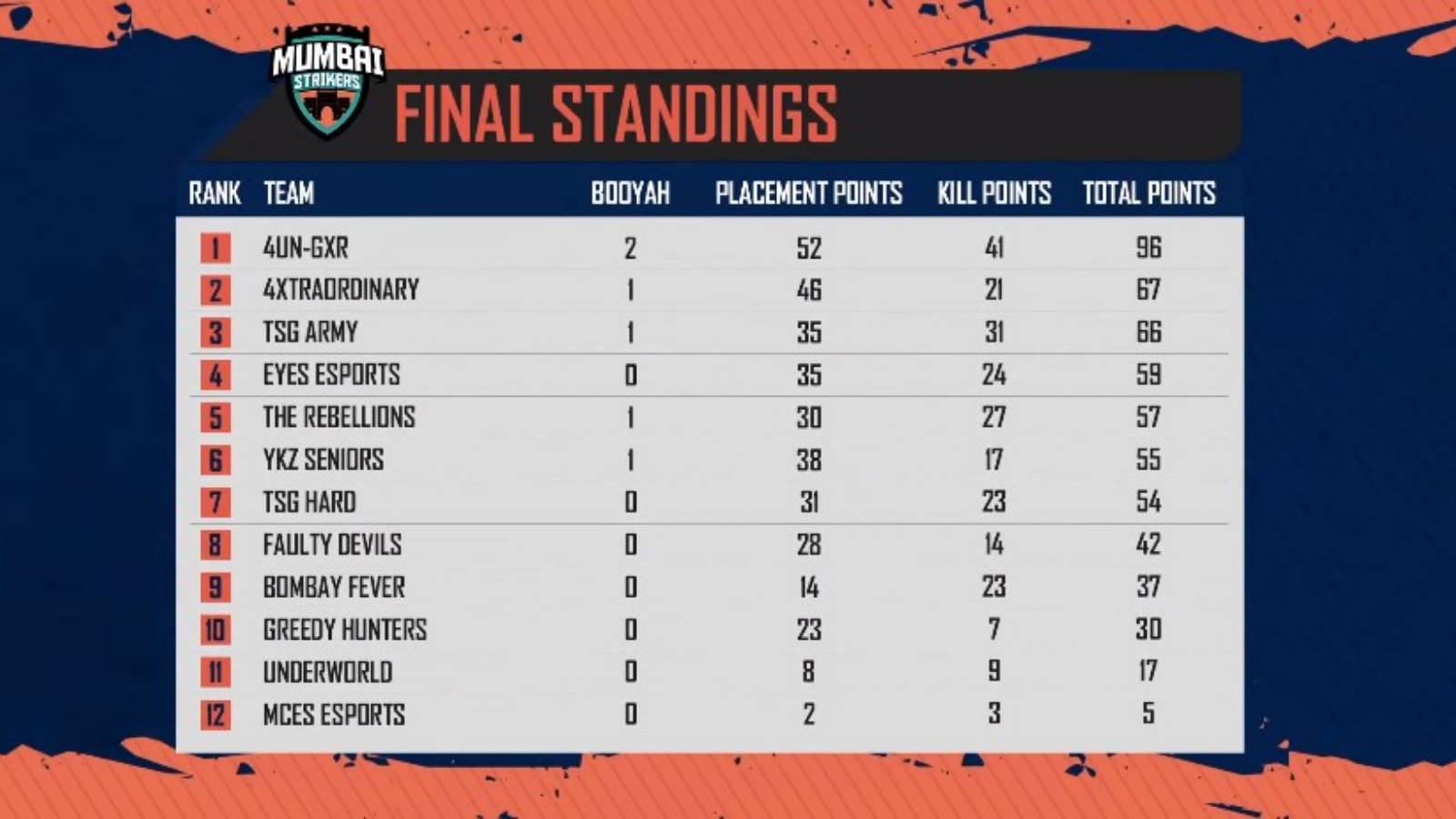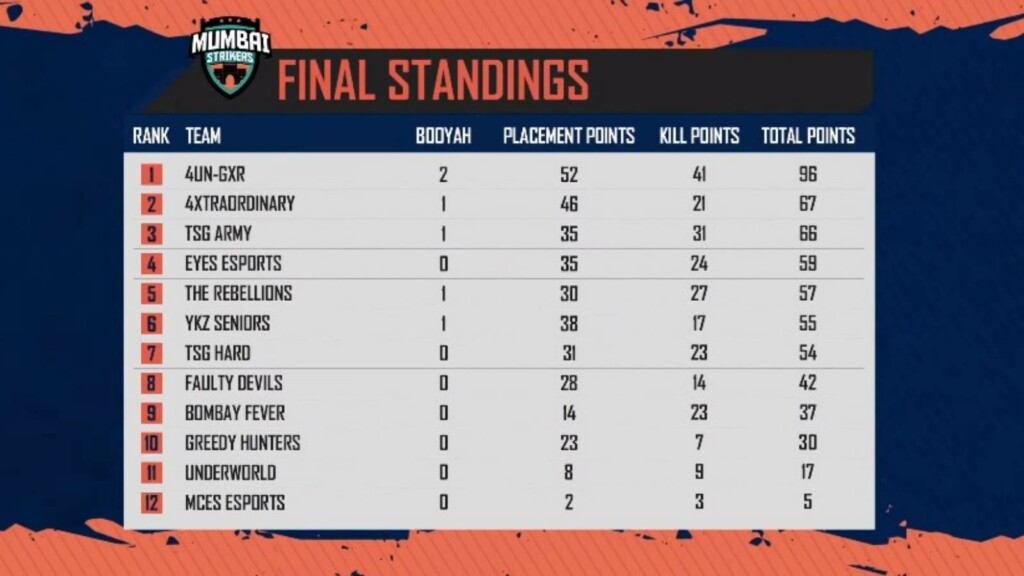 The first match of the Finals was claimed by The Rebellions team with eight kills to their name which was played on Bermuda Map. 4xtraordinary finished second in this match with 5 kills.
The second match was played on Purgatory and was again won by TSG Army with 10 frags to their name. Team4 Unknown-Galaxy Racer eliminated at the second spot with 5 kills. The Rebellions team has eliminated at the sixth spot with 9 kills.
The third match was claimed by 4 Unknown- Galaxy Racer with 12 kills. which was played on Kalahari. TSG Army finished was wiped at the second spot and they have secured 10 frags to their name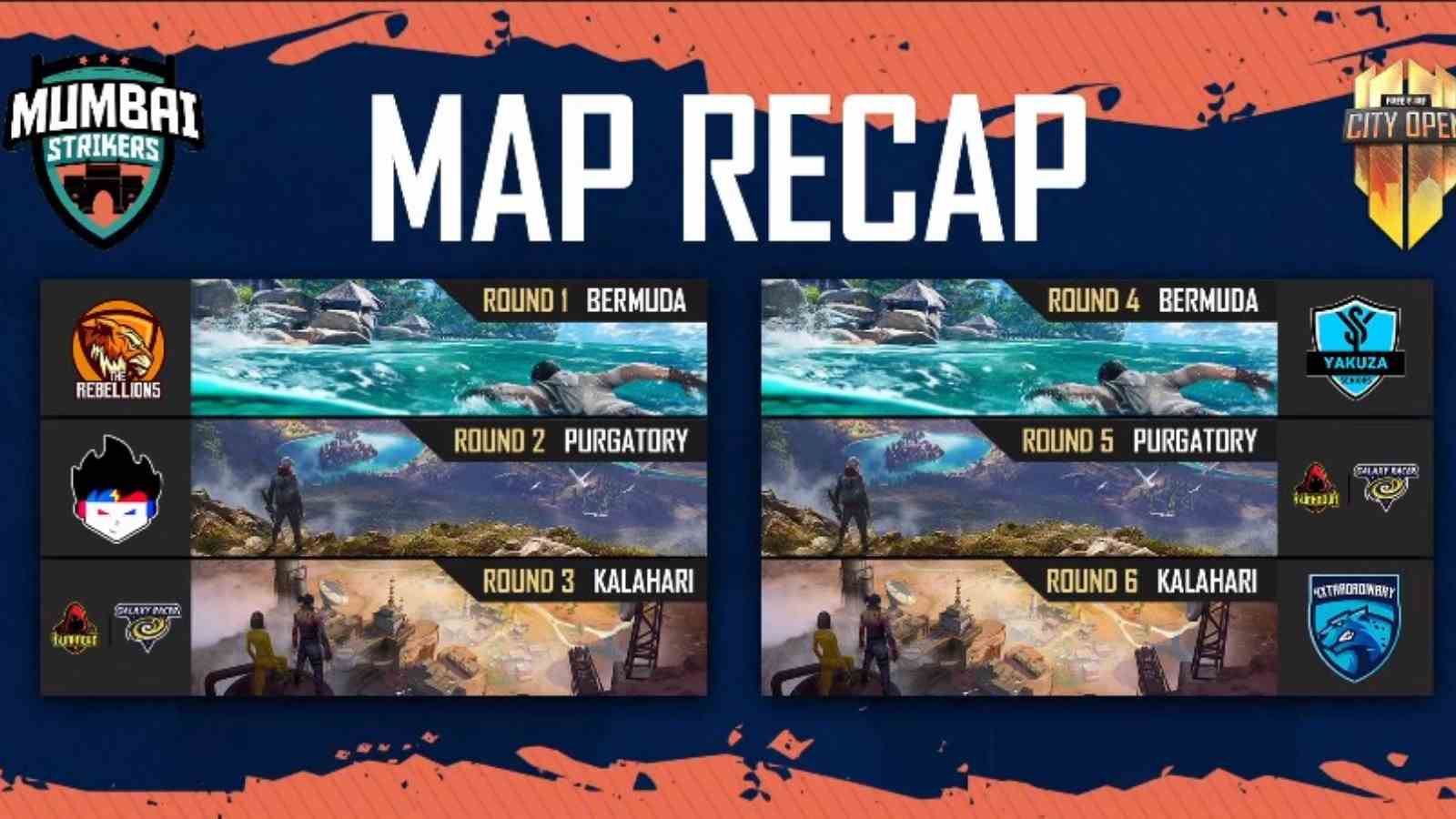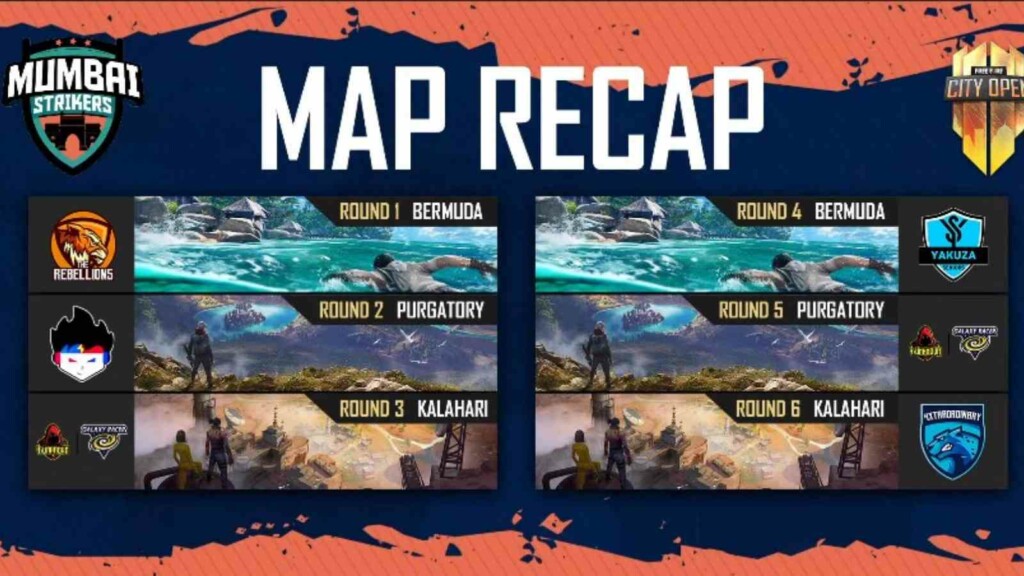 The fourth match was won by YKZ Seniors who have talked a total of seven frags, followed by Eyes Esports being finished at the second position with 10 kills.
4 Unknown- Galaxy Racer again emerged victorious in the fifth match with a total of 10 kills and YKZ Seniors have secured four kills each having positioned at the second spot in this match. The match saw exciting gameplay from Bombay Fever who have secured 10 frags but eliminated early.
Team 4xtraordinary has clinched the top spot and won the final match of the FFCO 2021 Mumbai Finals day with eight kills. 4 Unknown- Galaxy Racer was wiped out at the second spot with a total of 13 frags to their name.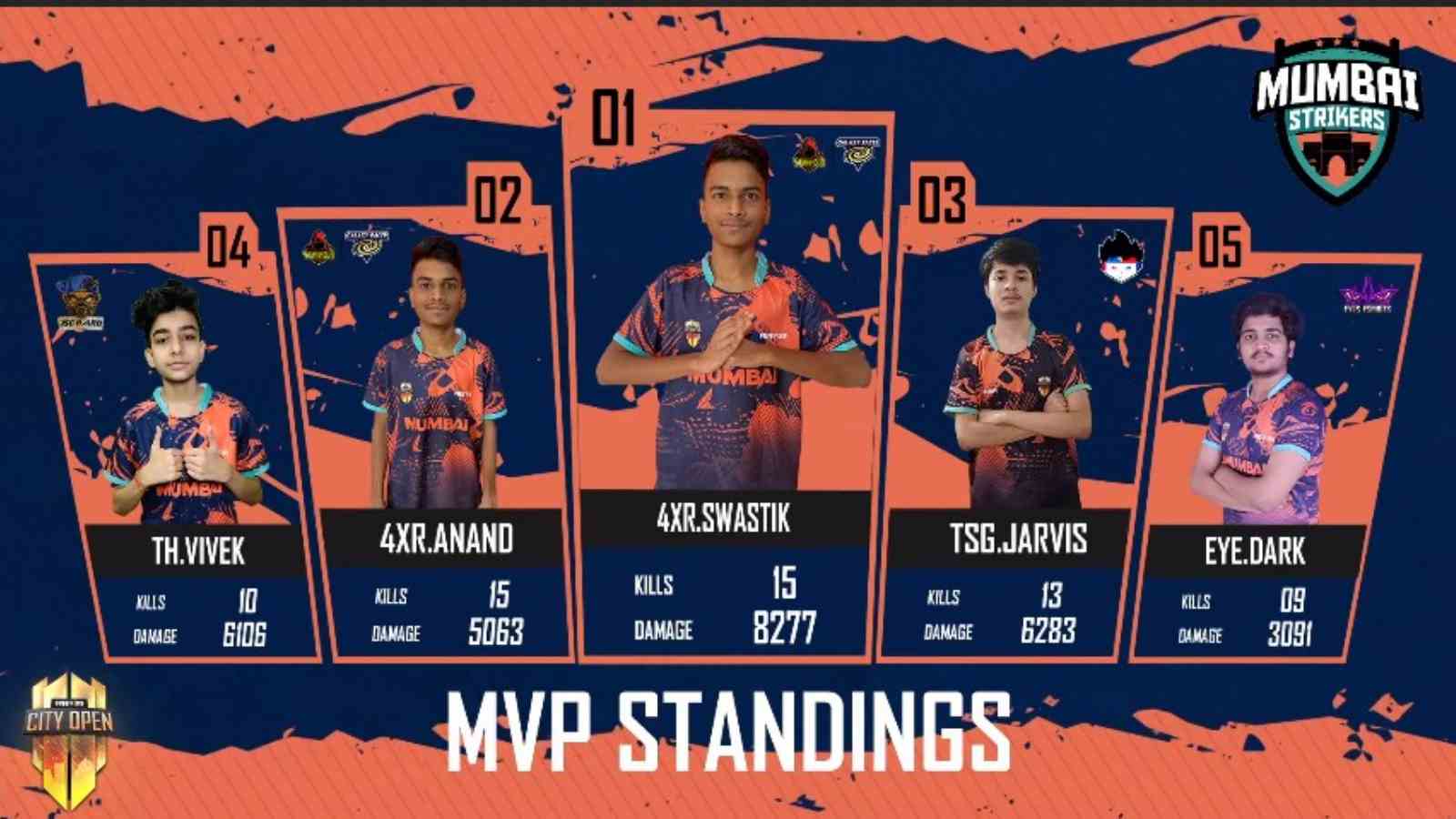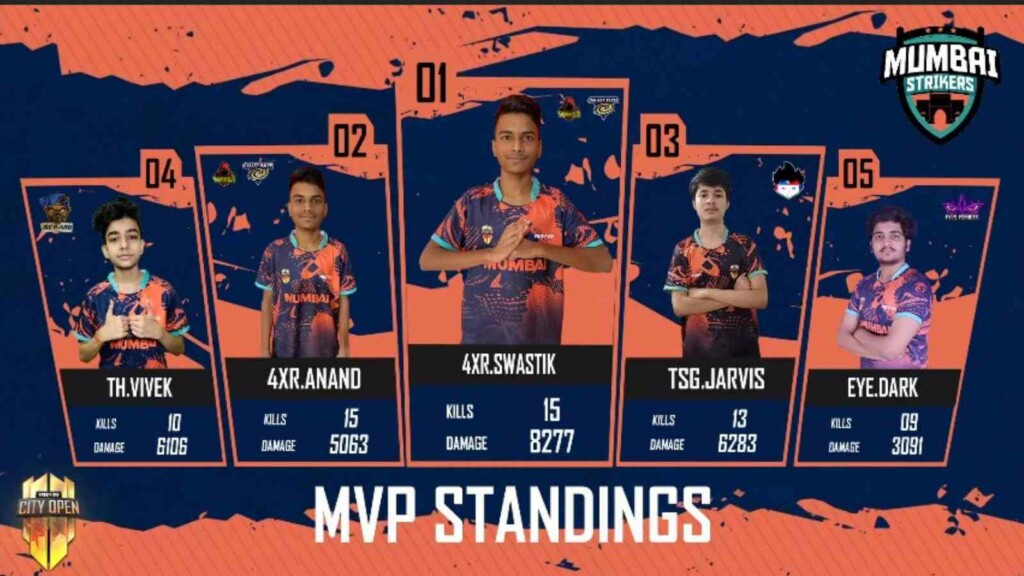 Swastik, from the runner-up team 4xtraordinary, awarded with the MVP title of the Mumbai Finals for a remarkable performance of dealing 8277 damage and securing 15 kills.
| | | |
| --- | --- | --- |
| Position | Team | Prize Money |
| 1st | 4 Unknown – Galaxy Racer | ₹1,00,000 |
| 2nd | 4xtraordinary | ₹50,000 |
| 3rd | TSG Army | ₹25,000 |
| 4th | Eyes Esports | ₹25,000 |
Also Read: Leaks: Free Fire Elite Pass Season 39 Rewards, Release Date and More